Showing -- results of all Credit Cards in the Philippines
---
Get the Best Credit Card in the Philippines
With hundreds of credit cards to choose from, how do you make sure you get one that's tailor-fit for your budget and lifestyle? eCompareMo does all the work for you. We've teamed up with the Philippines' largest banks to make your credit card application as easy as 1-2-3. As the most comprehensive fintech company for financial services, we are committed to the following: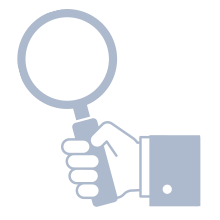 100% transparent
See all the rates and fees
without having to ask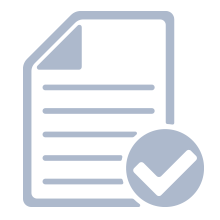 Fast turnaround time
We'll keep you posted on
your application status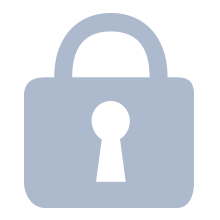 Guaranteed safe and secure
Expect the highest
level of security
1

2

3
Credit cards—they look great. They feel great. They're a nice thing to have and to hold, and are a very powerful tool to use for convenient, cashless transactions. You can use them to shop goods and settle your bills. Purchase big-ticket items. Or you can use them to pay monthlies off your personal loan. But why is it so hard to become a cardholder?
First, there are tons of choices—rewards cards, travel, low-interest, zero-percent monthly installment, balance transfer, no annual fee, cashback, fuel rebate, frequent flyer miles, and whatnot. There's that one card made for anything and everything imaginable. That makes applying for the right one a tad too overwhelming.
Well, not anymore.
Credit card application online
eCompareMo makes sure you get the right credit card—fast.
Through an online comparison platform, people can easily compare a wide variety of credit cards and find the best fit. Also, the relevant rates, fees, and other details are displayed to guide potential cardholders in choosing the card that best suits their lifestyle.
Our banking advisors make sure your application gets processed immediately upon completion of the required documents. It's like having your own personal assistant—only using our services is absolutely free!
What is the right credit card for me?
Before you apply for a credit card, think about your income, spending habits, lifestyle, and…yeah, life goals. Given the number of cards available from different banks in the Philippines, how will you know which is the right one for you?
Consider these things when choosing your next credit card:
Low interest rate
Annual fee
Payment terms
Charges and other fees
Credit card promos
Perks and privileges
Loyalty points and rewards
Cash rebates
What are the different features of Credit Cards?
0% Monthly Installment Credit Card
This feature allows you to spread your repayments over the next few months, or even years, with no interest at all. Some card providers offer 0% percent monthly installment of items purchased from partner establishments, while other shops offer 0% installment promos on a regular basis.
Balance Transfer Credit Card
Owning multiple cards means paying numerous monthly bills, some even with hefty interest. To beat the burden, a balance transfer can help you pay down your existing credit card debt faster. This will also let you consolidate your other card balances into a single card, so you can save on monthly interest.
Travel Credit Card
It offers great benefits for cardholders who frequently travel, including travel insurance coverage and other travel-related perks (like free access to VIP lounge, airline miles for every purchase, free 24/7 concierge services, and many more).
Fuel Rebate Credit Card
For those who spend a lot of time on the road, it's nice to have a card that can provide you discounts on your fuel purchases. Earn fuel rebate every time you gas up using your card at any partnered gas station. Plus, enjoy other related perks, such as a discount on car services, free roadside assistance, free gifts, or exclusive merchandise and collectibles.
Cashback/Rebate Credit Card
Cashback reward program or rebate is very popular and one of the best features of credit cards in the country. It is useful for diligent cardholders, especially if they pay their card bills on time and in full each month. Some banks offer cashback rate on all purchases, while others offer higher rates on specific spending categories, and lower rates on everything else.
Frequent Flyer Miles Credit Card
Designed to reward cardholders who love to travel, a frequent flyer miles credit card allows you to earn miles or airline points and redeem them for free flights. In addition, some cardholders also get tipped off regarding upcoming seat sale promos.
Women's Feature Credit Card
Specifically designed to celebrate a woman's lifestyle, it provides exclusive perks and discounts from different beauty and wellness establishments. Also, cardholders can enjoy free access to special events and promotions using this card.
See credit card types and features for more information.
Benefits of a credit card
Good as cash—you do not need to have cash on hand when you purchase products or services
Convenient—easier and faster to use, compared to cash
Earn points and rewards every time you spend
Avail of various discounts and perks provided by your chosen credit card
Enjoy exclusive promos
Protection features (e.g. travel insurance)
Cash rebates
How to apply for credit card online
Today, you can compare, choose, and apply for any credit card with just a few taps and clicks.
eCompareMo lets you choose the best option from a wide variety of credit cards, depending on the benefits and features that fit your lifestyle.
Make sure to ensure your eligibility and secure all the credit card application requirements first to enjoy a smoother application process.
To know if you are qualified to apply for a credit card, you may want to check out the eligibility and documents required by most banks below:
Credit card eligibility
Must be at least 21 to 70 years old for principal applicant or at least 13 years old for supplementary cardholders
Must have at least one (1) landline phone
Must be a Filipino citizen or, if foreign, must be a permanent resident in the Philippines for the last two (2) years
Must be a regular employee or if self-employed, with business operating for at least two (2) years
Income Requirement: At least P180,000 gross annual income
Documents Required
Photocopy of your latest W2 or BIR Form 2316 signed by employer's authorized representative (for employed) or photocopy of latest ITR (for self-employed)
Photocopy of the last two (2) month's statement of account (for existing credit cardholders)
Any valid, photo-bearing ID issued by an official authority shall be acceptable, such as the following: Passport, Driver's License, Professional Regulations Commission (PRC) ID, Social Security System (SSS) Card with photo and scanned signature printed on the card, Voter's ID, Government Service Insurance System (GSIS) e-card, Philhealth card, Senior Citizen Card, OFW ID, Seaman's book, Company ID (Sec Registered or under BSP supervision)
For employed: photocopy of latest BIR Form 2316 signed by employer's authorized representative, original copy of Certificate of Employment and Income (COEI) indicating status, length of service, and compensation breakdown and photocopy of latest full month pay slip
For self-employed: photocopy of Registration of Business Name, photocopy of latest ITR and W4 with BIT/Bank Stamp, audited financial statements for the last 2 years, or bank statements for the last 3 months
We provide insightful, inspirational, and informative articles as well as social media campaigns that reach more than two million people monthly.
You can check out these articles for additional information about credit card application:
How to Apply for a Credit Card In the Philippines
What to Look For in a Credit Card
List of Credit Card Providers in the Philippines:
When it comes to choosing the right card, here are the list of major banks in the Philippines that provide a wide range of the best credit cards and deals to help you find the right card for you.
Being one of the top Credit Cards in the Philippines, BDO gives you several credit card options, to suit any lifestyle you lead. Apply for a BDO Credit Card and you can avail low-interest rates of up to 2% per month. Enjoy rewards points and rebates as you shop at your favorite shops nationwide as well.
Enjoy financial flexibility when you apply for a BPI credit card. Choose from their wide range of cards that provides privileges for travel, dining, and shopping, even fuel benefits. Get a free travel insurance package when you use your credit card for travel ticket purchase.
Metrobank is one of the best credit cards for starters that offers a wide array of credit card options, which is perfect for every type of need. Get a 0% installment plan on participating merchants, whatever Metrobank card you use. Lastly, enjoy exclusive perks and privileges every time you shop using your Metrobank credit card.
With a long list of credit cards, you will surely find the right card that suits your needs when you choose EastWest Bank. Enjoy different kinds of perks, from cash rebates, shopping and pampering privileges, to fuel discounts.
Being the largest foreign commercial bank in the country, Citibank has a full range of credit cards that fit every kind of lifestyle. Avail one of its credit cards and enjoy 0% installment plan for a flexible payment term of 3 to 24 months.
When it comes to great discounts, perks, and privilege programs, HSBC is definitely the ultimate choice. Earn points every time you shop at selected merchants nationwide. You can also get 3% fuel rebate all year round from Caltex.
Do you want a credit card with no annual fee and a low interest rate? Choose AUB credit card. Plus, you can enjoy flexible payment terms since AUB lets you decide how often and how much you will pay for your credit card bill, starting at P250.
RCBC has every type of credit card that meets the different needs of a credit card holder, whether it is for financial independence, managing business expenses, dining benefits, and travel perks.
Serving the Filipino people since 1963, Bank of Commerce is one of the most stable financial institutions in the country that provides various financial products and services, such as deposit, consumer banking, e-banking solutions, and credit card services.
Want to enjoy dining, leisure, shopping, and travel perks? UnionBank has you covered. It is accepted in more than a million Visa and Mastercard establishments worldwide, giving you ease every time you make a purchase anywhere in the world you may be.
Maybank offers premium cards that suit every kind of lifestyle. You can consolidate your other card balances with your Maybank credit card and enjoy 0% interest and a 12-month payment period.
Equicom is not only known for providing consumer and corporate loans. They also have credit cards that offer various benefits and perks. You can pay in easy installments with 0% interest when you spend at least P5,000 using your Equicom credit card.
As one of the leading banks in the Philippines, Security Bank provides various banking products and services, from deposits, credit cards, and loans. Avail any of their credit cards and enjoy 0% installment plan from3 to 12 months.
Operating for more than 150 years, Standard Chartered has been a trusted financial institution in the Philippines that provides various banking products and services. Choose any of its credit cards and get 0% installment plan for 3 to 36 months at participating merchants nationwide.
Want a card that will give you flexible rewards options? Opt for a PNB credit card. You can choose your preferred payment terms and enjoy free travel insurance up to P3M.
Check out: Latest Credit Card Promos offer by various credit card providers
Credit Card FAQs
Why should I use a credit card?
A credit card is good as cash. You can use it on almost every type of purchase, without the need to keep cash on hand, keeping your spending convenient and hassle-free. You can also earn points or rewards and get rebates every time you use it, depending on the type of credit card you own.
What does it take to get a credit card?
To be an eligible applicant for any card, you must have a stable source of income, all the necessary documents, and be citizen of the Philippines or a permanent resident of the country for at least 2 years.
How do I apply for my first credit card?
Since it is your first time to get a credit card, make sure to review all the available credit cards in the market to make sure you find the perfect match. Complete all the necessary documents to make your application easier and faster.
How quickly can I get a credit card?
The application process depends on the bank that you choose and if you completely submit all the requirements. You can check the banking products page to know which banks have the fastest processing time. However, the application process normally takes about one week or two.
What are interest rates and fees on a credit card?
Interest rate refers to the price you pay for the money you borrow when you used the credit card. Usually, interest rate varies from 2% to 3.5%, depending on the banks.
Apart from the interest rate, fees, such as annual fee, transaction fee, and penalty fee will also be charged to you, subject to the credit card you choose.
How much is the minimum payment?
In the Philippines, credit cardholders are required to pay at least 5% of their monthly card billings before the given due date to avoid late payment charges.
What people say about us
eComparemo is rated 4.9/ 5 based on 275 reviews It's amazing how eCompareMo puts all your credit card options in one place. I found mine in a matter of minutes. Smooth application process too--they have the most courteous staff. I've never experienced such convenience in my life!

Katrina Consuelo, 28,
Publisher
---