The Best Rewards Credit Cards are here
These rewards credit cards give you the most rewarding experience every time you use them.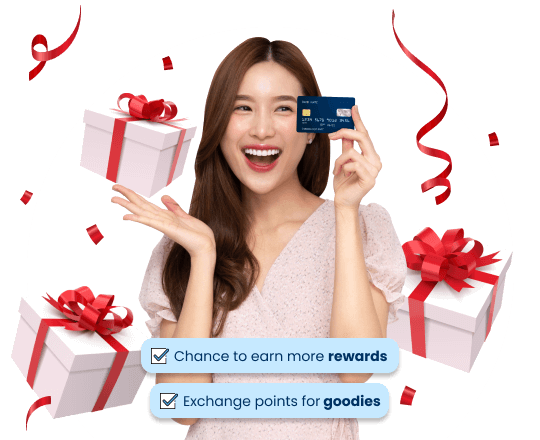 Rewards Credit Cards
Whether it is shopping perks, non-expiring points, unlimited rebates, or exclusive freebies, there's a reward card for your needs. If you are still not sure what to get, check these cards and apply online now.
There are many types of credit cards available for every lifestyle. It can be quite a challenge to pin down which one is right for you. One way you can make it easy is to know what you need a credit card for.
If you need a credit card for general use and if you want to get a chance to earn more points than most credit cards then a rewards credit card might be for you.
Rewards credit cards supercharge your rewards earning capability to take advantage of your spending. These rewards can be redeemed as points that you can use for in exchange for airmiles, loyalty points, rebates, discounts, deals, and cash backs.