What is Cashback and Rebates?
Credit card companies, to keep their cardholders satisfied with their credit cards, come up with different rewards and perks for their clients.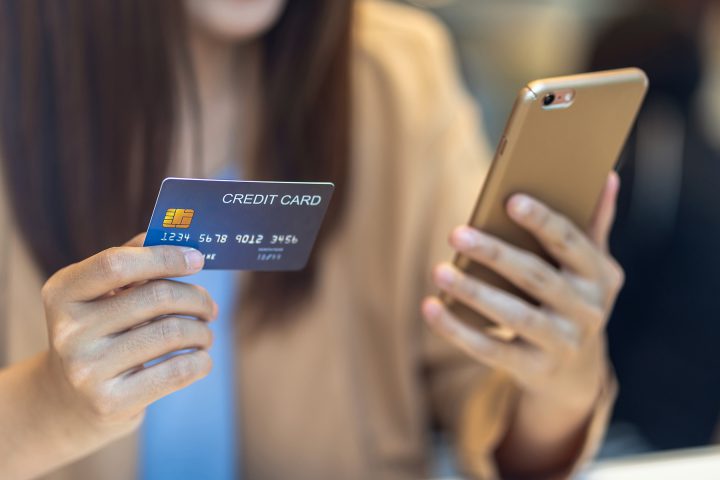 While there are several types of customer rewards program out there on the market such as frequent flyer points, discount on partner merchants, and travel insurance, probably the most common form of incentive program offered by credit card issuers is cashback or rebate program.
What is the cashback program, how do cashbacks work, and how do you claim the rebates you've accumulated over time; are all questions we will try to answer here. Hang tight.
What is cashback?
A cashback rewards program is an incentive offered by credit card companies to cardholders where they get back a certain percentage of their net spending. Under this program, every swipe allows the customer to earn points. This encourages people to use their credit cards more often, telling them that using credit cards more frequently means earning more points.
The amount of cashback drawn every purchase depends on two things: the cashback rate and the net purchase. Usually, the universal cashback rate offered by banks range between 0.2 percent and 2 percent for all purchases, while specialized rebates such as grocery, pharmacy, and gas purchases can go up to 10 percent of total purchase made on partner institutions.
How do credit cardholders earn rebates?
With the cashback program, every transaction made by the credit cardholder is eligible for rebates. The cashback offered by credit card issuers "gives back" a certain percentage of the purchases made by the cardholder, which depends on the cashback rate offered by the bank. While transactions made with the majority of establishments are eligible for cashback, there still are purchases made from certain commercial establishments that aren't eligible for rebates. Contact your bank to know what establishments are ineligible in the cashback programs.
Other than the standard rebate rate for almost all purchases, some credit card issuers have credit card types that offer special rebates for partnering merchants. For instance, Citibank's Mercury Drug Citi Card offers up to 10 percent rebate for transactions made with Mercury Drug using the said card. These specialty cards offer higher rebate for partnering institutions, but lower the cashback rate for other transactions.
How to redeem the rebate points earned?
Before a cardholder will be able to redeem the rebates earned from using their credit card, he must first reach a certain amount of points accumulated. The threshold for rebate redemption varies with every bank.
Typically, there are multiple ways cardholders can redeem the rebates they earned from using credit cards. Some of the most common methods of redemption are the following:
Phone call. This is the most common form of rebate redemption used by banks. A person needs to make a phone call with the bank to transfer the rebate to his payables.
Online transfer. A relatively new way of redeeming points, you can simply log in your credit card issuer's web portal to transfer rebates to your account.
Automatic transfer. In some credit cards, there is no need to coordinate with your bank to transfer rebates. There are certain credit cards that allow automatic crediting of your accumulated rebates to your account.
What is the downside of cashback programs?
Unfortunately, there also are downsides involved in a credit card's cashback program. One misstep and you may lose all the points you've earned. Here are just some of the most common pitfalls in rebate programs:
You need to your rebates manually. Probably the most common form of cashback redeeming, banks require their cardholders to redeem their credit card purchases to inform them about redeeming since some of them don't automatically add it to your payables. Since you need to call banks every now and then, some cardholders lose interest in the rebates program, thus saving banks lots of money.
You can only redeem your rebates after the accumulated amount reaches a certain threshold. While there are banks that allow the redemption of rebates regardless of the amount you've already earned, there are certain banks that issue rebates only in certain denominations. For instance, Citibank only allows users to redeem their rebates in denominations of PhP 250.00.
Your cashback points have expiration dates. In some cashback programs, rebates earned must reach a certain amount or else they will be erased from your account. In other instances, you need to credit your rebates because there is an expiration date for your accumulated points, and failure to do so will result in nullity of all your rebates.
Although these cases cannot be avoided, credit cardholders must know the terms and conditions of their credit card's cashback program. Call you credit card provider and know more about rules and regulations of their rebate system.
We provide free comparison tool and advice of all the best credit card promos in the Philippines as well as offering exclusive perks and privileges for every Juan. Read more here to understand other credit card features.