Best Fuel Rebate Credit Cards
Enjoy receiving special discounts on gas, oils, and servicing every time you use these fuel rebate credit cards at selected participating gas stations.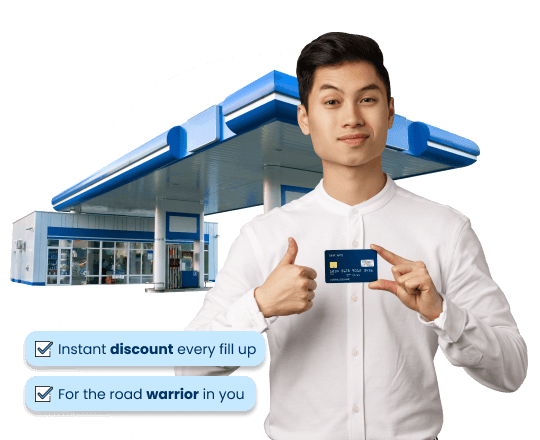 Fuel Rebate Credit Cards
We have picked the best fuel rebate credit cards to provide you the best mileage for your money. The benefits include exclusive discounts at gas stations, toll and gas rebates, and 24/7 roadside assistance. Check out this list of cards and select one that suits your taste.
Fuel rebate credit cards FAQ
A fuel rebate credit card is the perfect choice of credit card for those who wants to save money on fuel purchases while at the same time enjoying the other perks that the credit card offers. The fuel rebate card offers up to 4% rebate or more depending on the issuing bank's terms and conditions.
Aside from receiving discounts/special pricing at the pump or getting instant rebates every time you fill up, there are so much more a fuel rebate credit card has to offer.
Fuel rebate credit cards, depending on the credit card issuer, can offer special discounts on car servicing (PMS), oils & other consumables, and FREE labor. Some even offer special discounts on new car purchases as well. So always be in the look out for promos on your fuel rebate credit card to find out what's in store for you.