Bank Of Commerce
Bank of Commerce also known as BankCom, Bancommerce and BoC is one of the country's trusted and leading commercial banks. It was established in 1963 and currently affiliated with San Miguel Corporation. This partnership allowed the bank to have stronger operations and banking systems, and to come up with innovations like automated product offers, serving efficient banking services more than ever.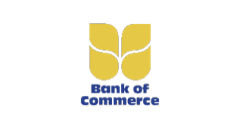 Bank Of Commerce
San Miguel Properties Centre,
#7 St. Francis Street
Mandaluyong City, 1550 Philippines
Description of Company
The bank offers a wide range of banking products and services including deposits like cash management, corporate banking, consumer banking (with Home Loan, Auto Loan, and Personal Loan), and credit card services, among others.
Bank of Commerce's success lies in their loyal customers, whose continued support has inspired the bank to come up with more customer-centric products and services. They continue to improve customer experience, through their capital growth and an excellent team of dedicated officers and staff. The Bank currently has 132 branches located nationwide and the 17th largest lender by asset in the Philippines.