5 Secrets of Pro Credit Card Users Revealed
4 min read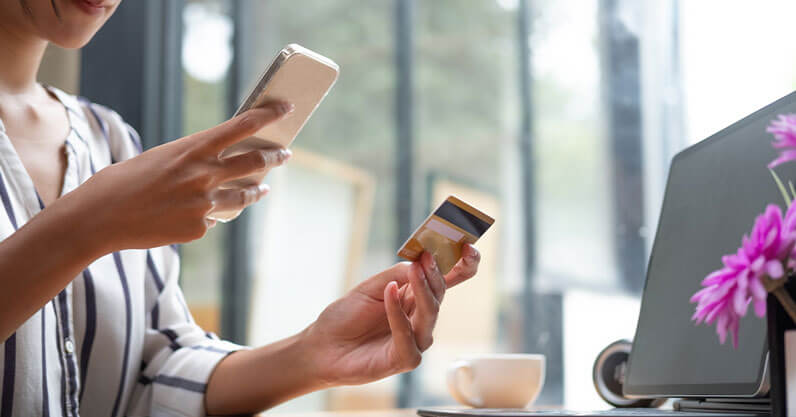 Nowadays, we mostly rely on cashless transactions because it is more convenient than carrying cash. According to Visa's recent payment behavior study, four out of ten Filipino consumers have more payment cards in their wallets than they had five years ago, with over half of respondents seeking to entirely eliminate cash from their regular lifestyle. The Visa Consumer Payment Attitudes Study 2014 which has been participated by over 2,000 people from Singapore, the Philippines, Malaysia, and Thailand shows that payment card usage is on the rise in Asia-Pacific markets.
Indeed, the world has caught on to the benefits of having a good credit card. Especially in a cashless generation, more and more people are looking into getting one. However, without proper card management, one might fall into extreme money troubles. This is why it is essential to have deep knowledge about how to use it wisely before taking the first step in card application. In this article, we will reveal the top 5 secrets of a pro-credit card user so beginners can listen and learn.
But first, how do credit cards actually work?
Banks offer a variety of credit cards that suit everyone's way of living. The two most common types are Visa and Mastercard. Which one is better? Neither is superior to the other since the most suitable credit card network depends on the benefits or services you want to receive. But what you need to consider is the bank that issues the credit card, as it determines the functions of the credit card that affect your finances.
This is how it works, in a nutshell:
A credit card loans you money from the credit card company in order to purchase goods or services. You have the option of paying in installment or full monthly payment, and also, you can choose a mode of payment that is the most convenient for you. That is just the tip of the iceberg.
Each month, banks will send you a statement with the minimum monthly payment along with the due date. Thus, the minimum payment is the lowest amount you need to settle out of the total amount of your debt from purchasing goods, services, cash withdrawals, and any applicable interest and fees. Also, if you currently have an installment plan, the total amount you have to pay is reflected on your bank statement which includes, all ongoing installment transactions, and unsettled fees and charges from previous installment transactions. In the event that you fail to settle your monthly dues, credit card companies will charge additional fees and may further result in damage to your credit score.
Next up, what are the benefits of using one?
Basically, Credit Card offers include:
Unlimited cashback on dining and other daily expenses.
There is definitely no minimum spend required per day so you can swipe all you want.
Receive rebates on every fuel purchase.
No annual fee for life.
When traveling locally or internationally, you can insure yourself with the card's free travel accident insurance and travel inconvenience coverage.
Additional bonus points on online transactions!
Exciting, right? But to enjoy these perks for a longer time, you will need to know how to use it wisely. So, how does a pro-credit card user manage to have one?
Here are the top 5 secrets:
Don't spend what you don't have
The first cardinal rule of owning a credit card is to charge only what you can afford. If you know in your heart that you won't have enough income to buy that brand new car, then don't. Credit cards are not free money so use them wisely.
And using it wisely means setting up limits to your credits and purchases, so you can avoid an unbearable debt.
Settle fees on time
To avoid unnecessary charges, you must settle fees on time. A day late is a day charged. You surely wouldn't want that to happen. Now, to avoid running short on the money to pay your card bills, steer clear from overspending. This will also help you avoid problems in line with interest fees.
Settle fees in full
Following the second tip, if you can, you should also pay your bill in full within the 25-day grace period. Otherwise, it might accrue interest charges. But if you can't, make sure to pay as much as you can to reduce additional charges.
Track your expenses
Stay afloat with all your expenses so you won't get overwhelmed once you receive your monthly billing. This will help you manage your resources well, and review when and where you have been spending your money.
Maximize your credit card's benefits
If you have multiple credit cards, make sure to maximize their benefits. Each credit card offers a variety of perks. You may refer to the list of benefits above. But then again, since each card works differently from the other, check in with your credit card agent or company for other promos and advantages.
One particular benefit you can take advantage of right now is this waived annual fee promo from HSBC credit cards.
When you apply at eCompareMo and get approved for an HSBC Red Mastercard or Gold Visa cash back, you can enjoy waived annual fees for life! That's thousands of pesos savings every year. Plus, you get to have an internationally recognized credit card that offers a ton of rewards and cash back opportunities every time you use them.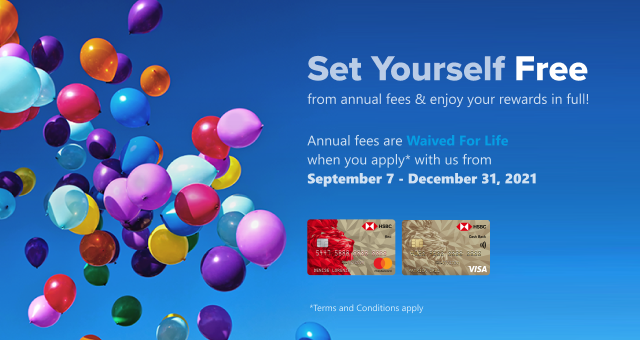 Final word
Whether cash or plastic, you should always spend your money wisely. We hope you learned something today. See you at the next one!