No Annual Fee Credit Cards
Take advantage of these credit cards that are free from annual fees. Get started by comparing & applying online today.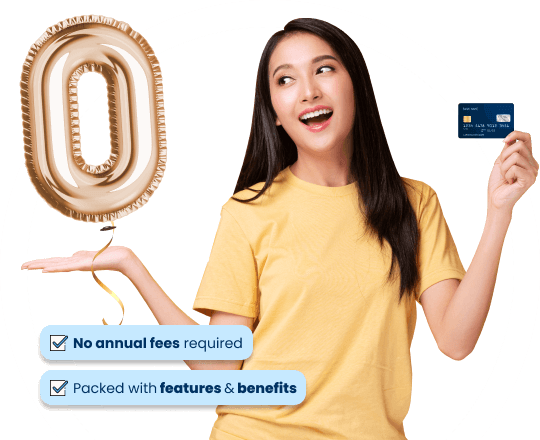 Enjoy the Benefits of No Annual Fee Credit Cards
No annual fee credit cards offers advantages upfront--they're one of the best features you'll enjoy in having a credit card while still offering ways to earn rewards, cash back bonuses, and more.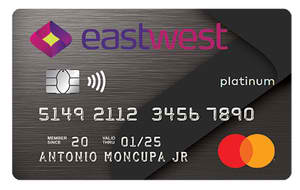 FREE Lifetime Membership
Cash advance up to 70% of your credit limit
Annual fee

0 PHP
Monthly interest rate

2 %
No annual fee credit cards FAQ
Credit card annual fees are common credit card fees that your credit card provider automatically charges to maintain your account. 
Annual fees are also a way for credit card providers to offer you benefits that come with your credit card. Generally, the higher the annual fee, the more benefits the credit card provides. However, not all credit cards have annual fees such as the credit cards you can find here.
Top credit card companies in the Philippines offer a wide variety of credit cards that support and complement the lifestyle of their users. An example of this is a no annual fee credit card wherein the annual fee is waived for the full validity of the credit card.
You can find these no annual fee credit cards at eCompareMo, just select the corresponding feature and you'll see the best no annual fee credit cards available for you. Compare and apply online conveniently, within minutes.
Some credit card providers can actually waive the annual fee on your credit card based on a certain amount or spending threshold. It's best to contact your credit card provider to learn more about this option.
Another way to skirt around paying annual fees is to ask your credit card issuer to find out if you can switch to another credit card that has no annual fees. Better yet, apply for a new credit card with no annual fees as a feature here at eCompareMo.