Choose The Best Shopping Credit Card For You
If you love finding the most awesome deals around, then a shopping credit card is perfect for you.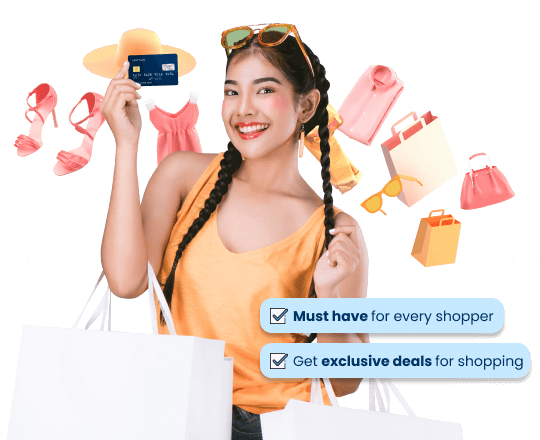 Here are the best credit cards for shopping
The right shopping credit card opens you up to a world of possibilities every shopper wants. Save money on every purchase with exclusive discounts or earn double points on rewards.
Credit cards are designed specifically to reward the most active and discerning of shoppers. If you are one, then consider these features when you're looking for the best credit cards for shopping:
Expansive credit card rewards program that lets you double or even triple your points earned every time you shop.
Rebates
Promos and perks
Exclusive promos and privileges with partner merchants
Widely accepted in all shopping malls and outlets
At eCompareMo, you can find the best credit cards for shopping from the top credit card providers we've partnered with. We offer the easiest, most convenient, and most helpful way to find the right credit card for you online. Use eCompareMo to compare multiple credit cards and apply for the one you've chosen in just a few clicks.