Compare & Apply for a Personal Loan Online
With eCompareMo, you can compare cash loans online and get the low-interest rate offers with a few clicks.
Compare & Apply Now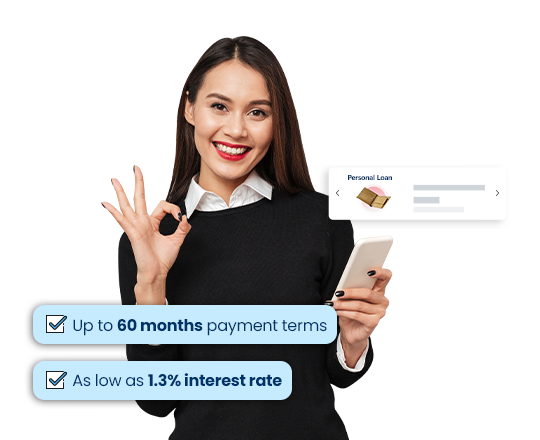 Applying for a Personal Loan at eCompareMo is Fast & Easy
Here are three reasons why you should apply for a personal loan at eCompareMo

Quick Online Loan Application
It only takes a few minutes to find and compare low interest personal loans.

Get Multiple Offers
We're partnered with the best and trusted banks and loan providers in the country.

Choose & Apply for a Loan Online
Once you find the low interest personal loan for you, online loan application is fast and easy.
Compare & Apply Now
Find the Best Personal Loan in the Philippines
There are several ways to get a cash loan online. But with eCompareMo, you'll get the best personal loan offers by comparing and applying for a personal loan loan online.
What is a Personal Loan and How Does It Work?
A personal loan is an unsecured type of loan, which means that it does not require a collateral such as your car or your house to get approved. That said, the chances of getting your loan approval is easier and funds can be released in just a few days.
Personal loans come with terms that are usually pretty simple. When applying for a personal type of loan, you will be sealing an agreement with the lender that you will repay the loan with fixed monthly installments, which typically last from 12 months to 60 months (1 to 5 years).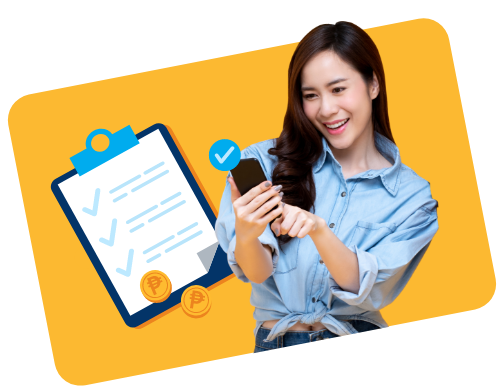 When and Why Should I Get a Personal Loan?
One of the many reasons people take out a personal loan is to finance a big-ticket purchase, such as a gadget, furniture, appliance, or as down payment or financing for a car.
But you can also apply for a personal loan if you need funding for a business venture, an emergency fund, to pay for your credit card, financing home improvements or renovation, tuition fee, medical expenses, and travel fund.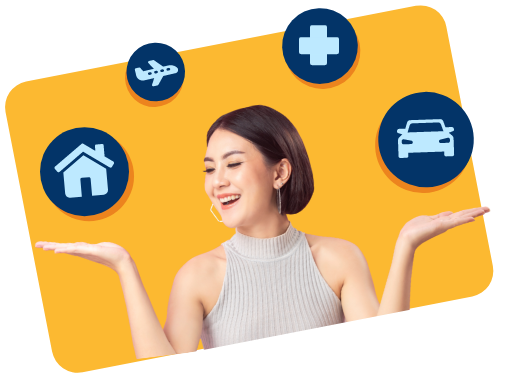 Compare & Apply Now
Learn More About Personal Loans
Take a closer look at why personal loans have become one of the preferred financing options.
Frequently Asked Questions About Personal Loans
Have questions about personal loans? We have the answers here.
Personal loan
Home loan
Auto loan
Business loan
OFW loan
Government loan (SSS loan, Pag-ibig loan, GSIS loan)
Chinabank Savings Easi-Funds Personal Loan
EastWest Bank Personal Loan
Leverage Personal Loan
Welcome Finance Personal Loan
When applying for a personal loan, you need to first check your qualifications before you proceed with the application.
Compare your options
Find a lender
Check the eligibility criteria
Complete the necessary documents
Answer the credit investigators with all honesty
Wait for the lender's feedback
Make sure that you are eligible for a loan application before applying for one. Check these requirements:
Must be a resident of the Philippines with a valid Philippine billing address
Must be at least 21 years of age or older
Must have an annual income that meets the requirements of the chosen lending company
Must have a postpaid landline or a postpaid mobile phone under your account
Must have a Tax Identification Number (TIN) and SSS/GSIS No.
Yes, you can. We have personal loan partners that only require at least ₱15,000 monthly income to apply for a personal loan. Compare now and see which loan provider is best for you.
You may get as much as four times your gross monthly income, with a minimum amount of ₱20,000 to ₱3-M maximum, subject to approval.
The period of time for the loan payment will depend on your chosen amount and payment term.
Compare & Apply Now