Compare the Best Personal Loan Rates in the Philippines
eCompareMo has partnered with the country's leading banks and lending companies to give you the power to choose the best Personal Loan product for your every need. As the Philippines' largest fintech company for financial comparison, we are committed to delivering the following: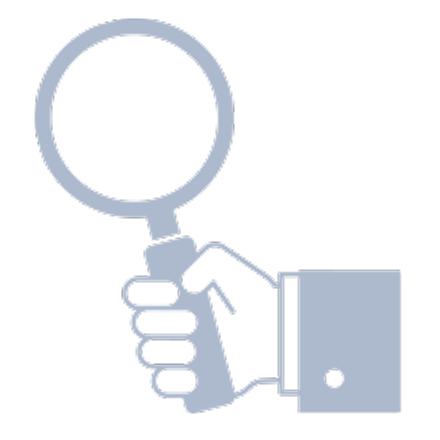 100% transparency
See all rates and fees without
having to ask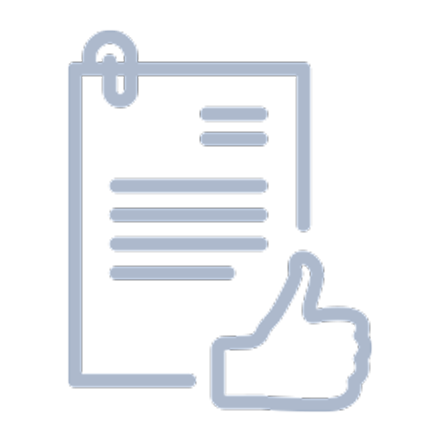 Your approval: our priority
We increase your chances
with multiple lenders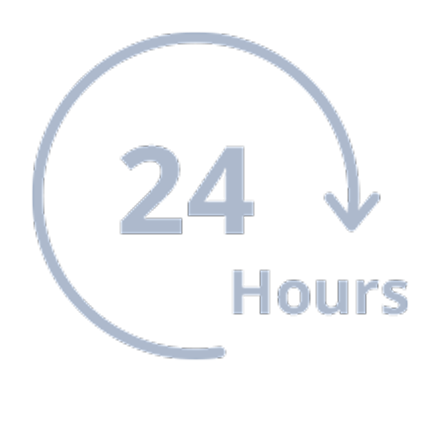 Fast and hassle-free application
Get approved in as
fast as 24 hours
1

2

3
A Personal Loan is a type of loan from banks that do not require any form of payment security. Many loan lenders in the Philippines do not require any form of collateral from their potential borrowers.
There are plenty of reasons to apply for low-interest personal loans. It can come in handy in different situations. For starters, loans can be used to fulfill your immediate needs. Individuals can also use it for other purposes, such as credit card debt consolidation, tuition fee payment, building a good credit score, and other financial emergencies.
Personal Loan Lenders in the Philippines
There are many providers of cash loan in the Philippines and it is important to know which banks or lending institutions offer the best rates and most flexible payment options. Here is a list of loan products in the country:
Types of Personal Loan
There are two major types of loan in the Philippines—secured and unsecured loan.
A secured loan requires the borrower to have some sort of collateral as payment security for loan lenders. In the event that the borrower fails to pay the loan amount, lenders will take the asset and use it as a payment for the loaned money.
On the other hand, an unsecured loan refers to a Personal Loan without collateral, but this often comes with a higher interest rate. It is considered higher risk since it doesn't have any form of security (aka the aforementioned collateral).
Check out this guide to find out more about different types of loans.
Why apply for Personal Loans? Here are the top reasons Filipinos borrow money
Acquiring a vehicle
Funding a business venture
Creating an emergency fund
Credit card payoff
Debt consolidation
Financing home improvements or renovation
Financing education
Improving your credit score
Medical expenses
Purchasing electronic gadgets
Starting an investment
Travel fund
Personal Loans application process
Make sure that you are eligible for a loan application before applying for one. Check the eligibility requirements below.
You can compare rates online to save time and money. No need to go from one bank branch to another and make multiple phone calls!
Within 15 seconds, you can choose the best loan product and complete the necessary documents required by your chosen lenders.
You can get approved in as fast as 24 hours. Loan application process usually takes three to five working days, depending on the bank you choose.
Once approved, you can get your loan through branch pickup, have it credited to your bank account, or ask the Manager's Check to be delivered to your billing address.
What are the requirements and eligibility for personal loans?
To be eligible for a cash loan in the Philippines, you:
Must be a resident of the Philippines with a valid Philippine billing address
Must be at least 21 years of age or older
Must have an annual income that meets the requirements of the chosen personal loan provider
Must have a postpaid landline or a postpaid mobile phone under your account
Must have a Tax Identification Number (TIN) and SSS/GSIS No.

Personal Loans interest rates and fees

Depending on the bank or financial institution you apply with, interest rates may range from 1% to 3%. Moreover, some banks charge an additional fee for the processing of your application. The processing fee varies from P1,000 to P2,000, depending on the lender.

Personal Loans charges and payments

Several banks and financial institutions offer flexible payment terms, giving borrowers the freedom to pick what agreement works best for them. Payment terms may vary from 3 months, 6 months, 18 months, 24 months, even up to 60 months. Note that the longer the loan tenure, the higher the interest rate. However, some banks offer a fixed interest rate.

In the event the borrower fails to settle the monthly repayment on the given due date, they will be charged a late payment fee. Usually, banks charge around 3% to 4% per month.

Below is a sample computation for personal loans with a principal amount of PHP20,000:

SAMPLE COMPUTATION
Principal amount
PHP20,000
Interest Rate
Fixed rate of 1.5% to 3% per annum maximum
Loan Tenure
1 year loan tenure to 3 years per annum
Processing Fee
PHP1,500
Net Payout
PHP18,500
Total Interest Payable
PHP3,600
Monthly Payment
PHP1,966.67
Total Amount Payable
PHP23,600 for 12 months

NOTE: The amount indicated above is a sample computation and may vary depending on the loan provider, loan amount, and payment terms you choose.

FAQ

Can I get a Personal Loan without collateral?

Yes. This type of Loan is called an unsecured loan, where the lender won't require any collateral from the borrower. However, expect a higher interest rate when you opt for this one.

How to get a Personal Loan without a credit card?

Even you don't have any credit card, you can still apply for a loan. However, if a credit cardholder applies for a loan, they have a higher chances of getting approved.

Can I pre-terminate personal loans?

Yes, but in the condition that you need to pay the loan amount in full, along with the interest rate

How to increase my chances for approval?

You need to check first if you qualify for personal loans before you apply. Also, examine your credit history (namely, if you have any existing debt or loans from other banks). Pre-existing loans or debts may have an impact on your application, and can be a factor for declined applications. Furthermore, make sure that you submit all the necessary documents that the bank requires, and honestly answer all the questions when a bank representative call you for a background check.

Note:There is a higher chance of loan approval for those individuals with existing credit card.

When is the best time to apply?

A Personal Loan is the best option in case you need to finance certain needs, such as tuition fees, debt consolidation, or buying a house, among others. You can also opt for a personal loan application in case an emergency occurs. However, make sure that you will be able to repay the amount on time to avoid extra charges and fees.

How much can I borrow and over what period of time?

You may get as much as 4x of your gross monthly income, with a minimum amount of P20,000 to P2 million maximum, subject to approval. The period of time for the loan payment will depend on your chosen amount and payment term. But, keep in mind that the longer payment term means higher interest rate. Furthermore, you can use an online loan calculator to project how much interest you will be paying with your chosen loan amount and payment terms.

How quickly can I get the loan amount?

It depends on how fast you submit all the necessary requirements for your loan application. Once all the required documents have been submitted, the loan process usually takes five to seven banking days. Upon approval, crediting of loan proceeds usually takes one to three working days from the signing of the loan documents.

What happens if I fail to pay the monthly repayment?

In case you failed to pay your monthly installment on time, your unpaid amount will be charged a late payment penalty fee ranging from 3% to 10%, depending on your chosen Personal Loan provider.

If I'm working abroad, can I apply for a personal loan?

In order to process your loan application, you should be physically present in the Philippines because you need to sign loan documents in case approved. You may apply for an OFW Loan instead.

---