Save on your property insurance! Get a FREE quote.
Get your property insured & protected with offers from top-notch non-life insurance companies.
Get a FREE property insurance quote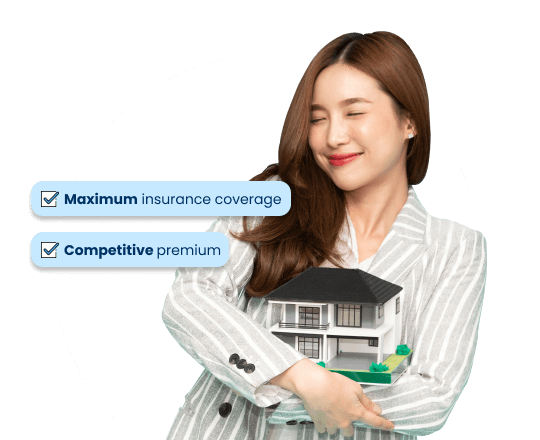 Whatever your budget is, eCompareMo can match you with the right property insurance.

Fair property insurance benefits & features
Pay according to what you need from your property insurance.

Reliable property insurance coverage
We're partnered with the best property insurance providers with decades of expertise.

FREE property insurance quote
Getting insurance quotes from multiple providers is always FREE at eComparemo!
Get a FREE property insurance quote
Protect the roof that covers your head with property insurance.
Have your precious properties insured by the most trusted property insurance providers in the Philippines
It takes only a few seconds for a disaster to take away the property that you have spent years acquiring. With the threat of loss of property always looming, eCompareMo.com will help you simplify everything and find the best property insurance policy that extends to cover your valuables and more, depending on your budget.
At eCompareMo, you can always get fair, reliable, and FREE property insurance quotes that are tailored to your needs. Our insurance specialists and partners can help you find the best property insurance coverage related to any loss or damage to your property, so you can always be prepared for whatever misfortune that may strike.
Get a FREE property insurance quote
Protect your assets and properties against unforseen accidents, calamities, and disasters here.
As a property owner, property insurance coverage is a must--whether you own a condo unit, a building, townhouse, or apartment,.
Property Insurance Explained:
If you are a property owner, it's only responsible to protect your assets from any unfortunate circumstance. You don't want to see years of hard work be lost in an instant because of fire, earthquake, floods, or other perils. Your livelihood and your loved ones depend on these. That's why you need property insurance to cover against potential losses you can't prepare for.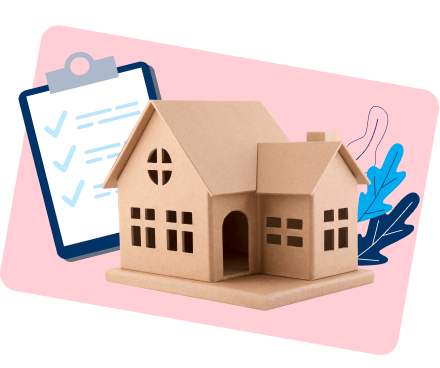 Who can benefit from property insurance?
Property owners can enjoy peace of mind if their properties are covered by home or property insurance because it can cover structures used as dwelling units, rowhouses, townhouses, and condominiums. Not only that, renters or tenants may also enjoy the benefits of home or property insurance for the protection of their possessions within their domiciles or place of work.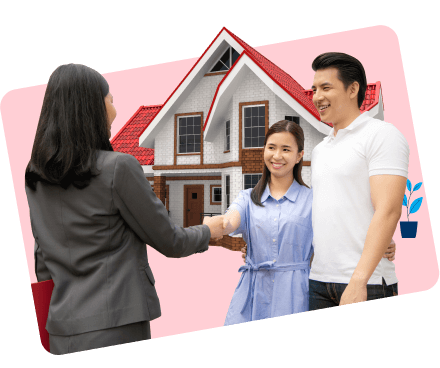 What does standard property insurance cover?
The basic or standard home or property insurance pays actual loss or damage caused by fire, lightning, and other occurences--depending on your property insurance coverage and policy. The basic policy covers the house and/or your belongings like furniture, appliances, equipment, fixtures and fittings, and personal effects (excluding money and jewelry). However, you can choose to go beyond that.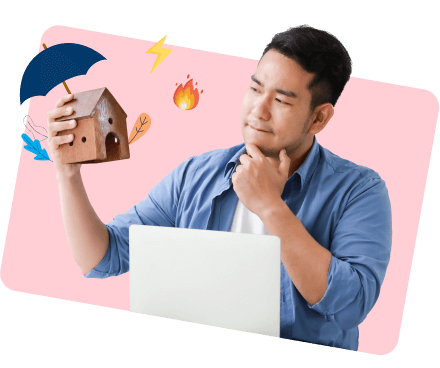 How does property insurance work for me?
The property insurance policy will pay you the cost of repairing or rebuilding your property based on present costs. The contents of your property can also be covered on an actual cash basis, which means the replacement cost less depreciation. At eCompareMo, you can decide and customize your property insurance coverage the way you see fit & according to your budget. We can connect you with outstanding property insurance providers to create a property insurance policy that's right for you.
Get a FREE property insurance quote
Property Insurance Coverage & Benefits
Properties covered
Buildings, complete or under construction
House or office
Leased properties
Occurences protected from
Fire and Lightning
Earthquakes, Typhoon, and Flood
Riots, Strikes, and other accidents
Other inclusions
Stocks in trade, goods, or merchandise
Appliances, utensils, furnitures, fixtures, and fittings
Personal effecs and belongings
eCompareMo is partnered with the best non-life insurance companies in the Philippines.
Be at peace by having property insurance coverage delivered by the most reliable property insurance providers in the country.
PGA Sompo
Get a FREE property insurance quote
Learn more about Property Insurance
While it could be perceived that property insurance is an additional expense, it is definitely not unnecessary. Since no one can accurately look to the future, ensuring your home or property against calamities and accidents will give you peace of mind. You know that whatever happens to your property, you can get financial assistance to recover.
Fire and lightning
Typhoon and flood
Earthquake, fire and shock
Riot, strike and malicious damage
Smoke damage
Vehicle impact
Falling aircraft
Explosion
Construction
Occupancy
Location
Boundaries
Height of the building
Tenancy
While property insurance differs largely upon the kind of property being insured, the most common and basic property insurance packages include fire and/or lightning-related incidents.
A more comprehensive coverage of property insurance typically includes the following:
Earthquake
Typhoon, or flood
Explosions, smoke, falling aircraft, and vehicle impact
Broad water damage caused by faulty water tanks and/or pipes
Burglary, housebreaking
Riots, strikes
Other malicious damage
Loss or damage to personal effects and items can also be included in a more comprehensive property insurance quote.
To enjoy a convenient, safe, and reliable shopping experience for property insurance, go to eCompareMo.com/insurance/property-insurance.
We are partnered with multiple property insurance providers that can create a property insurance policy that's right for your budget and needs.
Get a FREE property insurance quote