Get More For Less at Lazada's 10.10 Big Brands Blowout
5 min read
Are you looking for great discounts and promos? Free shipping vouchers? Big cashback? Say no more on Lazada's biggest 10.10 sale!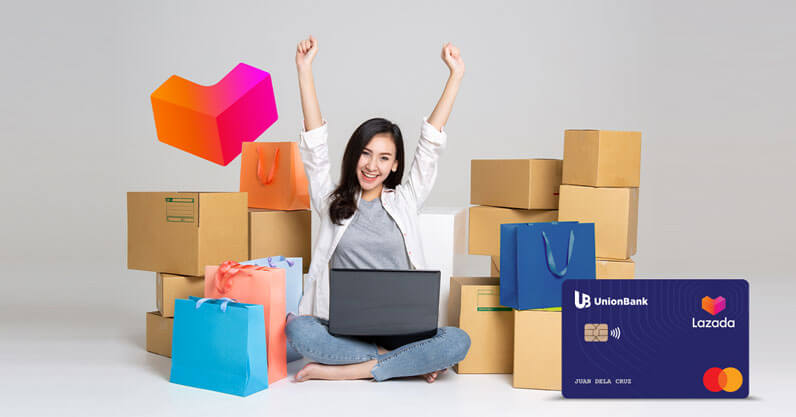 You've probably been waiting for this since the recent super sale, and already have tons of new items waiting for check out. Well, you don't have to wait much longer! Ready your shopping carts and wallets shopper, the online premier shopping mall, Lazada, is back for another grand sale, exciting promos, and discount vouchers. And it starts with a 3-day payday special sale. Do you know what's more exciting? You can enjoy up to 90% off on selected items!*
*Various products from different merchants will have special discounts, vouchers, and free shipping nationwide.
What to expect from the Lazada 10.10 Big Brands Blowout
Following the success of the 9.9 big brands sale, Lazada is back with another bang! For the month of October, expect some great deals and more from the biggest brands of the moment. Mark your calendars so you won't miss this opportunity happening on October 10-14!
As a preview to what awaits you on the Lazada Mall Big Brands Sale, here are some big brand deals to get you in the zone:
LazMall x Breeze
Add any of Breeze detergent products to your cart and get up to P100 off on your total purchase, plus free shipping nationwide! You can also cop a free Breeze eco bag with a minimum spend of P750 on Breeze powders.
LazMall x BFI e-grocery wholesaler
Adulting gets you staring at the ceiling, wondering where your money goes? It's probably for food and other essentials. Fret not! Here's how you can cut down on expenses: score up to 50% off at BFI Grocery when you order online through Lazada. In addition to that, BFI E-Grocery also offers sulit vouchers, free returns, fast and reliable delivery, and guaranteed lowest price from other stores!
LazMall x Corkcicle
Want to have a hassle-free outdoor and sports activity? Worry no more because Corkcicle is now on Lazada! Don't miss Corkcicle's Grand launch in Lazada Mall! Price starts at P312.
LazMall x Johnson&Johnson
True to their word, a healthy family is a happy family! Pamper yourself and your loved ones by adding to cart J&J products and get up to 50% off on your purchase plus free shipping!
Beauty by LazMall x Kiehl's
Stay glowing amid the gloomy weather. Check out the New Retinol Micro-dose skin-renewing serum and get free gifts worth up to P3,320!
Beauty by LazMall x Peter Thomas Roth Clinical Skin Care
Need healthier, more radiant skin, but on a budget? Don't sweat it. Shop now at Peter Thomas Roth Clinical Skin Care and score up to 40% off storewide offer!

Did any of these deals spark a flame? Wait until you get to hear what's in store for you.
Shop using your UnionBank Lazada credit card and earn reward points and more
Check out all your 10.10, 11.11, 12.12, and literally everyday Lazada purchases and charge it on your UnionBank Lazada credit card to earn up to 6x Lazada credits!
Adding items to your cart and checking out have never been so exciting and rewarding. Apart from the Lazada credits, you can easily deposit to your Lazada Wallet through the UnionBank Online App, you can save more on online shopping and even enjoy exclusive perks and benefits simply by using your UnionBank Lazada credit card.
First on the list is great savings. Earn twice as much when you use your UnionBank Lazada credit card in every Lazada purchase. For every P200 spent on Lazada bills and payments, you can get up to 6x more Lazada Credits. One credit reward is equivalent to P1, so there's no need for a mathematical equation to compute. Shop and earn cash back, it's that easy.
Next up, as previously mentioned, you can enjoy more hassle-free shopping at Lazada. You can just transfer your accumulated credits as Lazada Wallet Credits via the UnionBank Online App. Just open the app and go to your UnionBank Lazada Credit or Debit Card account. Click on Transfer Credits then input the amount of Lazada Credits to be transferred to your Lazada Wallet. Once done, press Next to submit. It's fast and convenient!
You can also get first dibs on exclusive Lazada discounts and privileges ahead of every big sale. Enjoy first-hand access to a free shipping spree, sale vouchers, and exclusive access to the Lazada Mega Sale by using your UnionBank Lazada Credit Card.
But wait, there's more!
Free P5,000 Lazada Wallet Credits for newly approved cardholders
Free P50 monthly shipping vouchers at Lazada
Free P250 discount vouchers for 5 Lazada Sales all year round
Tap & go, Contactless Payment Capability
Paperless Electronic Statement
Waived First Year Annual Fee
*Terms and Conditions apply.
Friendly reminder: you can also use your UnionBank Lazada credit card outside Lazada, and get 1 credit reward for every P200 amount spent on bills and payments.
Use your UnionBank Lazada Virtual Credit Card for a more convenient shopping spree
That's right. Your UnionBank Lazada credit card also comes with a Virtual Card. Say, for example, you accidentally misplaced your physical card while outside—no worries! Easily log in to your UnionBank Online app and view your card. Conveniently transact through online banking, whenever and wherever.
To activate the virtual card, follow these three easy steps:
Download the UnionBank Online Mobile App or go to https://online.unionbankph.com.
Once installed, click the 'Sign Up with My Existing Account' button then select the Card Reference Number. Enter the reference number that you have received thru email upon your credit card application approval. Proceed to the next steps.
Lastly, tap on the > button in the Accounts Details screen, and then enter the One-Time-Password (OTP) to view your complete card details securely.
What are you waiting for? If you haven't yet, apply now to get your new UnionBank Lazada Credit Card just in time for the Lazada 10.10 Big Brands Sale! And if ever your card didn't make it to the biggest October sale, don't lose hope. There's always the 11.11 and 12.12 super sales waiting!
Happy shopping!