Grab And TNVS Car Insurance
Just like any other business, there are requirements, like insurance, that need to be met satisfactorily to make sure that business will continue as usual, despite hiccups along the way. If you're reading this, you're probably interested in knowing the ins-and-outs of commercial car insurance for your Grab car. Let this guide make things clear for you.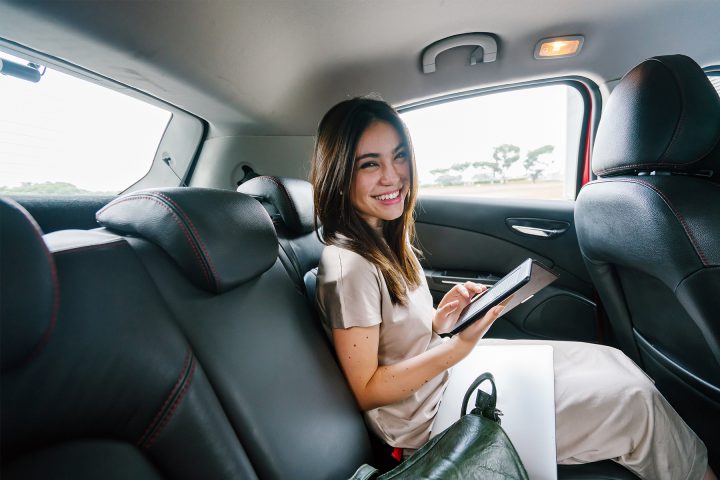 For commuters here in the Metro, TNVS like Grab, Owto, and recently defunct Uber have been heaven-sent, given the transportation challenges being faced day-by-day. The proliferation of these ridesharing services has disrupted various sectors like regulation, transport, and businesses so much that it sculpted its niche on the national landscape. All of a sudden, private vehicle owners suddenly have an opportunity to earn full-time or on-the-side without having to go through the typical hurdles taxi operators used to.
Why do you need rideshare or TNVS insurance?
Car insurance for TNVS is quite vital for the health of your operations. According to the World Health Organization, about 12,000 Filipinos die because of car-related accidents each year. While PAMI insurance and the insurance through your TNC can cover accident claims for passengers and drivers, that's not nearly enough. You need specialized car insurance like TNVS insurance to cover your vehicle, your driver, your passenger, and other life or property that may be involved in an accident. Settling losses can be difficult without the right coverages since your Grab car is already considered under commercial car insurance and not personal auto insurance anymore. Gaps in the coverage between the two might put you, your driver, and your passenger exposed to uninsured damages.
Will my regular car insurance provider cover accidents that happen during my ridesharing trip?
Your personal car insurance provider is unlikely to cover any accidents that happen during your ride-sharing trips. Furthermore, your policy may even be voided if they find out you haven't disclosed this information to them. Once you drive the car for money or commercially, different factors come into play. Each of these is considered by an insurance provider and computed according to risks involved. A higher instance of risk means higher liability and your insurance premium has to reflect that. But that doesn't mean that your personal car insurance doesn't count anymore. If you're only driving part-time, regular car insurance is still important to cover you on times that you're not on the job.
Which insurance companies cover ridesharing services/TNVS like Grab?
Most, if not all car insurance providers are already accommodating TNVS vehicles. So if you're looking for additional coverage, you can contact your insurance provider for their TNVS insurance offers.
However, if you want to be smart about it, we recommend that you shop around and compare TNVS insurance from other companies first. This can help you save money while still getting the proper coverage for your TNVS operation.
Where can I apply for cheap Grab car insurance online?
You can apply for cheap Grab car insurance online at eCompareMo.com. Find the best rates for a comprehensive car insurance for your Grab car that matches your budget and preference. We're partnered with the top car insurance companies in the Philippines that offer car insurance premiums you won't find anywhere else.
So compare now and start saving! Get your FREE Grab car insurance quote at www.ecomparemo.com/car-insurance.