Women's Credit Cards Designed to Empower You
Check out these special women's credit card made for every kind of woman.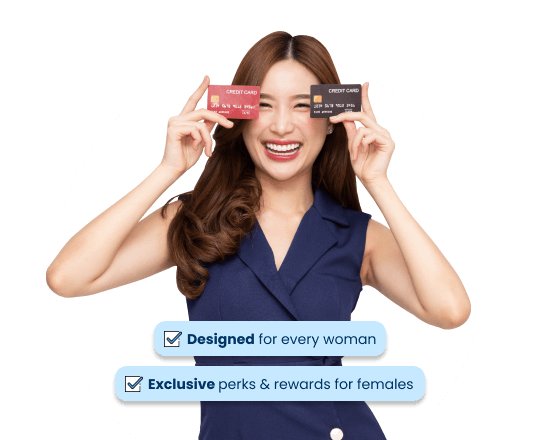 Get Matched With a Women's Credit Card That Fits Your Lifestyle
Do you love shopping, traveling, and treating yourself to comforts and the best life has to offer? Take a look at these top credit cards for women and find the one that fits just right.
While regular credit cards cater to the general needs of the cardholder, a credit card for women celebrates every woman's individuality by designing a card specifically for their lifestyle.
A women's credit card gives you access to exclusive rewards and perks centered around the finer things in life, such as travel, dining, beauty & wellness, fashion, and entertainment.
Here at eCompareMo, we've made it easy for you to find the perfect women's credit card that will unlock your lifestyle and interests even more.
We feature several women's credit cards designed by women and made for women. Compare these and apply online without hassle and paperwork! Just make sure you match the eligibility and have the requirements at hand for an even more convenient and faster online application experience.