The Best Travel Credit Cards For the Frequent Flier
Maximize your domestic and international travel with these top travel credit cards.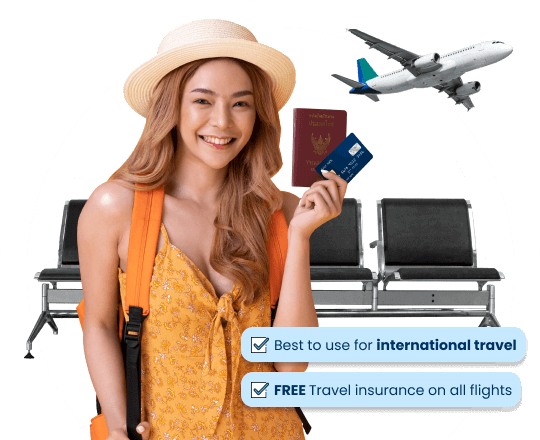 Exclusive Travel Credit Cards Made For the Jetsetter
Our picks for the best travel credit cards offer specific perks for any kind of traveler. Enjoy flexible travel rewards programs, bonuses for business travelers, and even perks for airline-loyal customers. Make your journeys even more rewarding by taking a closer look at these cards and apply online within minutes.
If you travel frequently, you aren't brand-loyal (or like to keep your options open), and you can pay off travel-related expenses in full and on time each month, then one of the best travel credit cards could help you save money and earn rewards on your next trip!
A travel credit card has the best features and benefits that specifically complements the jetsetter's lifestyle. Every time you use your travel credit card, you earn points or miles that can be redeemed for airline tickets at a discount or sometimes even for free (depending on your total miles or points).
You can also receive additional perks like discounted rates and multiplied points when you use your travel credit card on the corresponding partner airline or hotel chain. Some travel credit cards also offer free travel insurance and exclusive FREE access to airport lounges when you use them in purchasing airline tickets so they've got all the bases covered.