Check out these credit cards packed with the most promos
These credit cards offer deals, rebates, and discounts with every use. Take a look at the best promotion credit card promos here.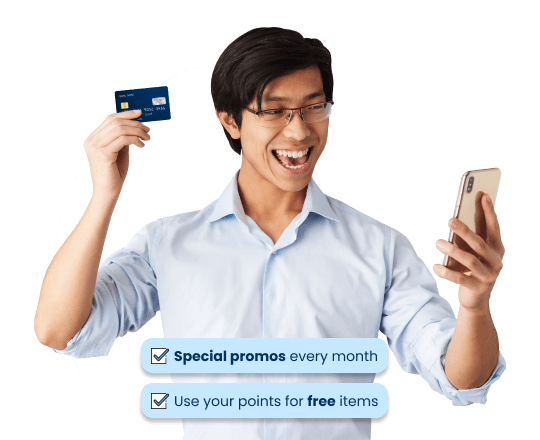 Promotions Credit Cards
For people who love promos, having a credit card that gives exclusive promos and privileges all year round is necessary. Start availing unlimited promos by applying for one of these credit cards.
You should apply for a credit card if you want to experience convenience in cashless payment and to enjoy special promos only available for credit cardholders.
These promos offer rewards, discounts, freebies, and exclusive deals that are not available through other modes of payment.
Much like most applications, there are certain qualifications and requirements that need to be met in order to proceed in processing and approving.
Here are the general qualifications and requirements:
Qualifications:
At least 21 years old
Filipino citizen or foreigner living in the Philippines
Home, office, or business location near a branch of the issuing bank
Active landline number or mobile phone number
At least 1 year of regular employment status or at least 2 years of profitable business for self-employed individuals
Minimum gross annual income depending on the kind of credit card you're applying for
Requirements:
Completed and signed credit card application form
Valid ID bearing credit card applicant's photo and signature
Employed applicants: latest BIR form 2316, Certificate of Employment, latest payslips of up to 3 months
Self-employed applicants: latest BIR form 1701, latest financial statements
Foreign residents: Alien Certificate of Registration or Immigrant Certificate of Registration and Work Permits
The good thing about eCompareMo is we help you find the perfect credit card to match your profile. This means you have a higher chance of approval with credit cards that we recommend to you.
You can start applying for a credit card of your choice online by going to ecomparemo.com/credit-card and select the Apply Now button. You'll go through a quick eligibility process so we can find you the best credit card for your needs and lifestyle. We've made the process easy, convenient, and secure so you don't have to do the legwork.