5 Reasons Why You Need to Have an Internationally Recognized Credit Card
4 min read
All cards aren't built the same. This is one thing you should know especially if you're just starting to look into applying for a credit card in the Philippines. For one, not all available credit cards in the market work outside the country. And if you're one of those people who always travel, whether for work or pleasure, you can't afford to have your card declined every time you do transactions abroad. To that end, applying for an international credit card is going to be your best bet. But before we delve into the specifics, you should first learn the basics.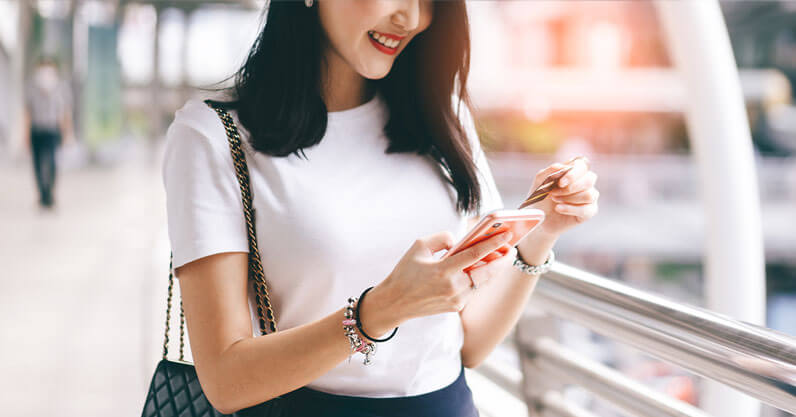 To begin with, what exactly is an international credit card?
In essence, an international credit card is simply a credit card that not only works in your home country but also overseas. These are cards that are specifically intended to use when traveling to foreign countries. Why is there a need for one, you might ask? Well, it's not uncommon for travelers to encounter businesses that only accept the native currency. As such, you will have to go through a tedious process of money exchange, and knowing the system abroad, that might cost you fortunes. Aside from that, you will also have to withstand the hassle and the potential risk of carrying loads of cold cash in your bag. Owning an international credit card, however, minimizes all these inconveniences.
Now, if you're still not convinced, then this might change your mind. Below are five of the many perks you can get when you use an international credit card on your worldwide transactions.
Transact seamlessly
As previously mentioned, there will always be merchants abroad that will not accept foreign currency, and you can't do anything about it. These may be restaurants or other essential services that cater to your needs while overseas. Thus and so, you'll have no choice but to avail of these necessities. With an internationally recognized credit card, you can easily pay for stuff wherever you may be and go on with your day.
Withdraw cash from literally anywhere in the world
Another useful perk of using an international credit card is that in certain instances that you will have to pay with cash, it can allow you to withdraw at any ATMs without difficulty. International credit cards are accepted globally and are supported by their own dedicated customer service so you will not have to worry about anything with regards to getting cash from your bank account. The only thing you will have to look out for is the charges and other processing fees.
Experience VIP treatment on pre-departure lounges
International credit cards also come with luxury. Simply present your card on partner airlines and get VIP access to local and international airport lounges. Treat yourself with some peace and quiet before boarding and fill your stomach with scrumptious meals and drinks, all for free.
Some cards also give you the benefit to invite other friends to join you at a discounted price. Look for this feature upon application or talk with your agent to know.
Earn 2x the reward points
Earn extra points while traveling and take home more than just amazing memories. When you charge all your travel expenses to your international credit card, you can get premium rewards, double the normal rate. Most banks offer a special rewards system to travel-specific credit cards. So, you can only imagine the number of points you will earn at the end of the day when you use it to pay for food, shopping, accommodation, and more.
Furthermore, such credit cards also provide travel insurance so you are safe and secure wherever your feet may bring you.
Get discounts on flights and accommodations
Use accumulated points to get free or discounted flights and accommodations. As mentioned in reason number 4, using your international credit card on your travel expenses gives you extra points. And these points, when stacked up, can give you enough rebates or miles to use when booking flights or hotels on your future travels. Easily redeem these points prior to your trip and enjoy your rewards in no time.
Having said all that, now is the time for you to choose which internationally recognized credit card to get. Fortunately, you won't have to look any further. HSBC has just what you need in a card, and more.
With HSBC Platinum Visa, you can enjoy all these and more!
By having an HSBC Platinum Visa Rebate Credit Card, you can enjoy:
Accelerated reward points at a 5% rebate on shopping and travel transactions.
Get membership to more than 850 lounges in over 400 airports worldwide.
Enjoy an annual fee waiver in the 1st year.
Experience exclusive travel privileges at over 27,000 establishments in 160 countries and territories worldwide with HSBC's Home&Away program. Click the link to know more.
Conveniently monitor your finances and pay your bills wherever, whenever.
Discover the world of rewards by getting yourself an internationally recognized credit card now like HSBC credit cards. If you want to apply, just click on the banner below: