Best Cashback Credit Cards In The Philippines
Experience instant cash back & rebates on selected purchases. Choose and apply for top cashback credit cards here.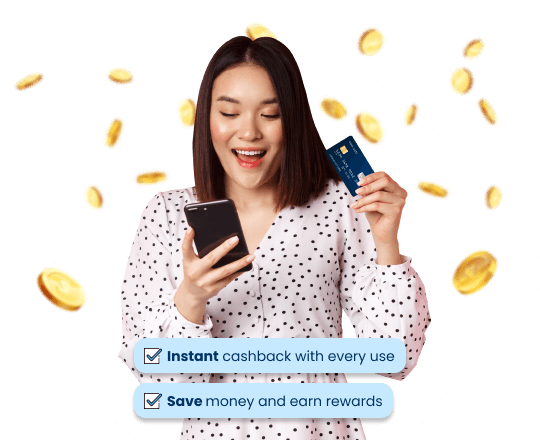 All the best cash back credit cards in the Philippines are here
Take your pick of the best cash back credit cards in the Philippines from top credit card companies.
Cash back credit cards FAQ
A cashback credit card is a type of credit card that lets you earn cash rebates on purchases spent. There are several banks in the Philippines that offer cashback credit cards and we will discuss them further below. For now, it's important that you realize that each bank has different terms and conditions and varies on rebates and redeeming process.
The process of redeeming cashback is pretty straightforward. You may receive them either direct deposit or through check. You also have the option to apply the cashback as a statement credit. These methods all depend on the issuing bank.
First, remember that there are are two types of a cashback credit card, which is variable and fixed rate.
A variable cashback offers tiered rewards, and this depends on certain categories. You get higher rebates for the category you often spend. For example, some cards offer a higher cashback for fuel purchases, while another might offer a higher cashback for dining purchases.
With a fixed rate cashback card, you earn a fixed rebate percentage on all purchases. This one is much simpler and straight forward then a variable rate cashback.
Before deciding which cashback credit card is right for you, make sure to check out what type of rate they offer. If, for example, you spend a lot on fuel purchases than a variable rate card that provides big rebates on fuel might be best for you. On the other hand, if your spending is pretty even across the board, a fixed rate card should work well for you.
Pros
You get to earn rebates while spending on purchases
You'll get a higher credit score which makes it easier for you to get approved when applying for other financial products in the future, be it for another type of credit card or a loan.
But it's not without cons:
Higher interest rates vs. non-cashback credit cards
These cards typically have annual fees
Some banks provide a cap of how much cashback you can earn. And some terms can be very complex