The Best Travel Insurance Plans in the Philippines, Within Your Reach
At eCompareMo, it is our mission to make your travels more fun. With that, we've put together a comprehensive list of worldwide Travel Insurance plans from the Philippines' leading providers to make your bucket-list ticking more exciting. Whether you're traveling to Schengen, Europe, USA, Canada, Asia, or wherever in the world, whether you need a single-trip or annual Travel Insurance, we are committed to giving you the following: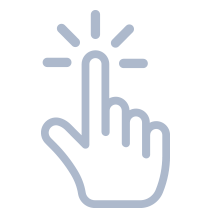 More providers, more options
Easily compare a number
of plans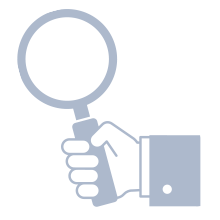 100% transparent
Guaranteed lowest rates
no hidden fees!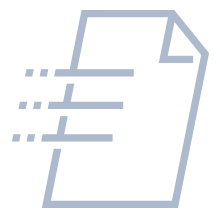 Fastest issuance
Get the policy in your
inbox within minutes
2
Anyone traveling in or outside the country has a specific purpose: business, a family trip, or a holiday vacation. All travelers, of course, look forward to having the best experience on their trip.
Unfortunately, risks mount up once you step out of your home. Lost baggage and baggage delays, missed flights and flight delays, missing passports, sicknesses, and accidents—these are just some of the most common inconveniences that happen during out-of-town trips, especially during peak travel periods.
That's where Travel Insurance comes in. It's a product made specially to protect you, your family, your documents, and your belongings from potential emergencies that may come your way. You can be confident that whatever travel inconvenience happens to you and your family, a travel insurance is there to save your day.
What is Travel Insurance?
A Travel Insurance refers to a type of insurance that covers flight delays and accidents, medical expenses, and other losses experienced during travel, be it trips within the Philippines or trips to Asia, Schengen, USA and Canada, and other destinations worldwide.
Why is Travel Insurance important?
Traveling should be all fun and excitement, right? However, at some point, unforeseen problems arise.
You cannot rely on just any policy—you need a reliable travel insurance to cover for the financial damages that loom while you're out of town. Need more convincing? Here are a few reasons why getting a Travel Insurance is essential.
Getting assistance abroad. It's like having a helpline when and where you need it. In a foreign country, language barrier can be quite the deal-breaker. A Travel Insurance makes it sure that you get the best and highest-quality assistance regardless of your location, in terms you can understand.
Spares you from costly medical expenses. Getting a medical treatment abroad can burn a serious hole in your tourist pocket. With a policy in hand, you get your cash back for whatever fees you incur from hospitalization.
Reimbursement for any losses or expenses.Stolen baggage and flight cancellations are no fun. Incidents like these often require you to shell out extra money. Your Travel Insurance is there to make up for your losses and unwanted expenses in the form of cash reimbursement.
Types of Travel Insurance
The type of Travel Insurance you need depends on your itinerary. Here's a list of your options:
Vacation Plans (includes lost or delayed luggage and canceled or interrupted trips)
Travel Medical Plans (includes medical expenses or emergency situations)
Special or Customized Plans (includes specialized coverage, such as evacuation plan or travel accident only)

Tips on choosing the perfect Travel Insurance

With all the different types of Travel Insurance coverage, how do you tailor-fit the best travel insurance package for your trip and budget? Here are a few helpful tips:

First ask yourself: How much protection do I need? Do you want security from the worst possible scenario? Or do you want a very specific coverage? Many Travel Insurance providers offer a variety of packages that cater to specific needs and budgets.
Look for an insurance policy that has a high coverage limit when it comes to medical expenses. The higher the coverage, the more potential savings you have.
Get a Travel Insurance package that has a 24/7 assistance so that you are assured of help whenever emergency arises.
For frequent travelers—or those flying more than four times a year—opt for an annual Travel Insurance plan that has a worldwide coverage. With this, you save money and bring peace of mind with you any trip you go to.
Carefully compare all the Travel Insurance plans in the market before buying to avoid regrets.

Travel Insurance Sample Computation

INTERNATIONAL
Insurance Provider
PROVIDER C
Destination
International
No. of participant
1
Travel Duration
4 days
Personal Accident Insurance
INCLUDED
Medical Insurance Coverage
INCLUDED
Travel Inconvenience
INCLUDED
Emergency Assistance
INCLUDED
Estimated Premiums
PHP400
Total Estimated Savings
more than 20%

DOMESTIC
Insurance Provider
PROVIDER C
Destination
Domestic
No. of participant
1
Travel Duration
4 days
Personal Accident Insurance
INCLUDED
Medical Insurance Coverage
INCLUDED
Travel Inconvenience
INCLUDED
Emergency Assistance
INCLUDED
Estimated Premiums
PHP250
Total Estimated Savings
more than 30%

Frequently asked questions (FAQs) on Travel Insurance

What are the requirements in getting Travel Insurance plan?

Policy holders need to meet the following criteria:

Aged between 1 and 80 years old
Traveling locally or internationally

To apply for Travel Insurance, you must give the following requirements:

Duly accomplished application form
Itinerary showing destinations
Mode of travel (air, land, sea)
Dates of travel
Photocopy of any valid ID
Birth certificate

Do I really need a Travel Insurance?

If you want to focus more on your trip and Insta-worthy posts than the worries, then yes, it is a must.

When is the best time to buy Travel Insurance?

It is recommended that you purchase one right after you book your trip and get a confirmation. Make sure that your policy covers the essentials, such as the destinations itinerary, luggage and baggage items, and medical assistance, among others.

Is luggage loss or theft always covered?

Most Travel Insurance providers in the Philippines provide luggage loss or theft cover. So whether it's accidental loss, damage, or theft, you're sure to have some backup. In case your luggage gets misplaced or delayed, your Travel Insurance has got it covered too.

Does Travel Insurance cover extreme sports and outdoor activities?

This is a special type of cover for adrenaline junkies. Make sure you clear this one with your insurance agent if they provide one.

Insurance that goes the distance

eCompareMo has partnered with the country's leading providers to give you the freedom to choose from only the best Travel Insurance coverage. Use our Wizard to fine-tune your selection and compare affordable packages for travel care insurance in the Philippines that suits your budget. It only takes a few taps and clicks to get a result!

---

---