Compulsory Third Party Liability (CTPL) Coverage
CTPL is a mandatory requirement for all vehicles wishing to traverse the roads of the Philippines.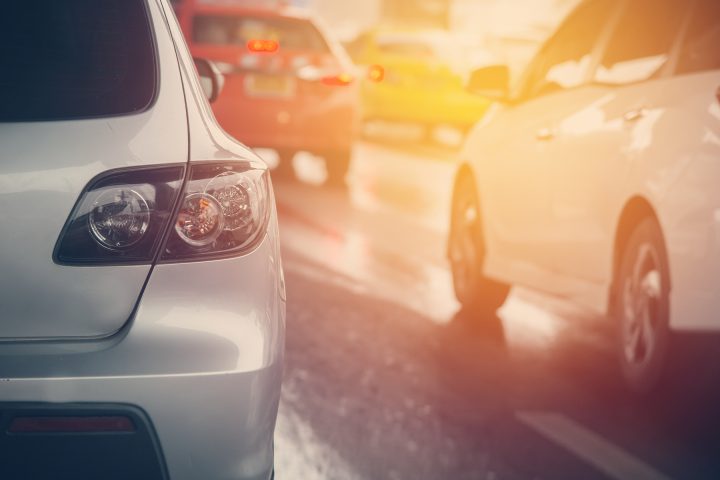 This coverage, subject to the limits of liability, will answer for the death, disablement and medical expenses of a person injured because of an accident involving your vehicle.
Kinds of Third Party Liability
There are two kinds of Third Party Liability: Bodily Injury (BI) and Property Damage (PD). In this case, the policy will only take effect if the injury or damage was of course caused by the operation of the insured's motor vehicle.
Typically, these two are the most claimed liabilities since they most commonly occur. That's why this is the basic car insurance coverage required for all vehicles in operation.
What is Compulsory Third Party Liability (CTPL)?
In the Philippines, a Compulsory Third Party Liability (CTPL) insurance policy is required before any motor vehicle can be registered with the Land Transportation Office (LTO) whether for personal or commercial use. The purpose of requiring CTPL cover prior to registration of the vehicle is to provide protection for the general public. When a CTPL policy is purchased, the assured is given an insurance policy with conditions.
Attached to the policy is the Confirmation of Cover or popularly known as COC. This COC is then showed to LTO upon registration as a proof that the motor vehicle has third-party insurance cover. Some of the details shown in the Certificate of Cover (COC) are the name of the assured, basic details of the vehicle such as serial Number, chassis number, plate number, color, and the insurer's limit of liability. Moreover, schedule of benefits such as death benefit, funeral expenses, permanent disablement and dismemberment and limits for medical and hospital reimbursement are likewise shown in the schedule of benefits for death and bodily injury.
A CTPL policy may be bought from any licensed insurance company. CTPL premium rates are mandated by the Insurance Commission across all insurance companies. Any deviation from the rate, may it be higher or lower should be reported to the Insurance commission.
How much are the benefits that can be claimed via CTPL coverage?
In case of an accident, a CTPL cover for a PUV provides a total death benefit of ₱100,000 for the passenger-victim and ₱100,000 for third-party victims. Whereas for a private vehicle, the ₱100,000 insurance coverage is for third-party victims only. Moreover, under the 'no fault' clause of the policy, a third-party victim is entitled to a sum of max of ₱15,000 without proving negligence.
What are the licensed CTPL insurance companies in the Philippines?
Here is the list of licensed Insurance Companies in the Philippines:
Pioneer Insurance & Surety Corporation
Malayan Insurance Company, Inc.
BPI/MS Insurance Corporation
AIG Phil. Ins. Company (Chartis Phils., Inc.)
Philippines' First Insurance Co., Inc.
Cibeles Insurance Corporation
Charter Ping An (Phil Charter Ins. Corp)
Standard Insurance Company, Inc.
Alliedbankers Insurance Corporation
Starr International Insurance Phils., Branch
Mapfre Insular Insurance Corporation
Philam Life and Gen. Insurance Company
Prudential Guarantee and Assurance Inc.
Bankers Assce. (Malayan Zurich)
First Nationwide Assurance Corporation
BF General Insurance Company, Inc.
Blue Cross Insurance, Inc.
UCPB General Insurance Company, Inc.
Perla Companie de Seguros, Inc.
QBE Seabord Insurance Phils, Inc.
Stronghold Insurance Company, Inc.
Commonwealth Insurance Company
Pioneer Intercontinental Inc. Company
Asia Insurance Corp.
Insurance Company of North America
Pioneer Asia Insurance Corporation
Plaridel Surety & Insurance Company
Reliance Surety & Insurance Company
United Insurance Company, Inc.
Sterling Insurance Company
Corporate Guarantee and Insurance Company, Inc.
People's General Insurance Corporation
Federal Phoenix Assurance Company, Inc.
MAA General Assurance Philippines, Inc.
Petrogen Insurance Corporation
Empire Insurance Company
Alpha Insurance and Surety Company, Inc.
Liberty Insurance Corporation
Centenial Guarantee Assurance Corporation
PGA Sompo Japan Insurance, Inc.
Manila Surety & Fidelity Company Inc.
Mercantile Insurance Company, Inc.
Philippine British Assurance Company, Inc.
Pacific Union Insurance Company
Monarch Insurance Company, Inc.
Paramount Life and Gen. Ins. Corp.
Investors Assurance Corporation
Western Guaranty Corporation
Visayan Surety & Insurance Corporation
Fortune General Insurance Corporation
Intra-Strata Assurance Corporation
New India Assurance Company, Ltd.
Country Bankers Insurance Corporation
AFP General Insurance Corporation
Great Domestic Insurance Company of the Philippines, Inc.
First Integrated Bonding & Insurance Co., Inc.
Premier Insurance and Surety Corporation
Republic Surety and Insurance Company, Inc.
Milestone Guaranty and Assurance Corporation
Security Pacific Assurance Corporation
Meridian Assurance Corporation
R&B Insurance Corporation
Asia United Insurance, Inc.
Far Eastern Surety & Insurance Company, Inc.
Solid Guaranty Inc.
Travellers Insurance & Surety Corporation
Metropolitan Insurance Company
Northwest Insurance & Surety Company, Inc.
FLT Prime Insurance Corporation
Philippine Fire and Marine Insurance Corp.
PNB General Insurers Company, Inc.
CLIMBS Life and General Inc.
Beware! There are fly by night companies offering Compulsory Third Party Liability (CTPL) in LTO. Unsuspicious motorist may simply just buy a CTPL from a person or company to speed up the car registration process without ensuring its legal existence. Some Filipinos think that whether fake or not, the most important thing is that they were able to show a Certificate of Cover and be allowed to register and complete the registration process. This is not the case, as when the need arise that you accidentally hit a person, you will simply be faced with a fake insurance coverage and will be shelling out hundreds of thousands just because your CTPL is fake.