Why It's Better To Have A Credit Card This 2021
2 min read
When it comes to having access to extra liquidity or borrowing power this year, a credit card might be the most accessible and most practical option for you vs. other financial products in the market today.
Why? Based on the new regulations passed by BSP and the distinct market conditions brought about by the pandemic, credit cards offer a unique opportunity for greater purchasing power. In this article, we compare and explain the reasons why.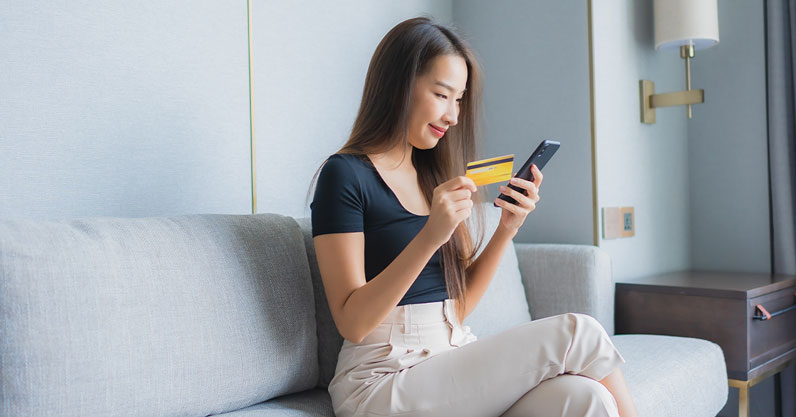 1. Cash advance on credit cards have a fixed ₱200 cash advance fee.
A feature some credit cards have is a fast cash loan availability via cash advance. For applicable cards, a certain percentage of your credit limit is available to be withdrawn from the ATM. It's basically the same as withdrawing cash using a debit card, but not it's considered as a loan.
Before, cash advances have a variable rate, typically 5% of the withdrawn/advanced amount. Now, because of a BSP circular passed last year, the cash advance fee is fixed at ₱200. Compare that to the processing fee of personal loans that can be 10x higher than that.
Do take note that cash advance doesn't get repaid like personal loans do: staggered into monthly payments. It will immediately reflect on the next billing cycle, so consider the timing of availing cash advances.
Read: Bayanihan 2: BSP's Ceiling On Interest And Finance Charges For Credit Cards, Explained
2. Lower annual interest rate
Because of the BSP circular 1098, credit card interest rate is capped to as much as only 2% per month. Before it used to vary from 3.5% to 4.8%. This means interest rate charged on your credit card has a 60% reduction, lowering the amount reflected on your statement* (*2% vs 4.8%).
While some personal loans offer a lower monthly add-on rates compared to credit cards, the convenience of swiping emergency or unexpected expenses on credit cards is easier vs. the long turnaround time from application to approval of personal loans.
3. Add-on rate for credit card installments has been reduced
Interest rates for credit card installments has been capped to 1% per month or 12% per year–a minimal yet still favorable rate compared to personal loan monthly add-on rates. Furthermore, you can enjoy the ease of long payment terms for big ticket purchases that are similar to what personal loans offer.
Add to this the 0% installment promo that's offered to credit card holders and it's simply a better choice to use your credit card for purchases.
4. Features like waived annual fees, instant cash rebates, rewards, and promos
Perhaps the most obvious yet overlooked benefit/advantage credit cards have over other financial products are the features that come with them. With credit cards, you can automatically enjoy waived annual fees (for selected credit cards), instant cash rebates (for selected credit cards), rewards point exchange system, and several dining, travel, & lifestyle promos.
It seems like for this season at least, credit cards are not just the more practical solution in increasing your purchasing power–it's also a more enjoyable and convenient one. So if you don't have a credit card yet or if you're looking to find a feature-packed credit card that matches your need, perhaps it's time for you to consider getting yourself a credit card today!
At eCompareMo, we've made it easier for you to find the right credit card for both your needs and wants. Compare and apply for a credit card now at eCompareMo.com/credit-card.