You'll Find The Right Prepaid Health Products For You, Here.
Pick & choose prepaid health care products from the top healthcare providers in the country.
Browse here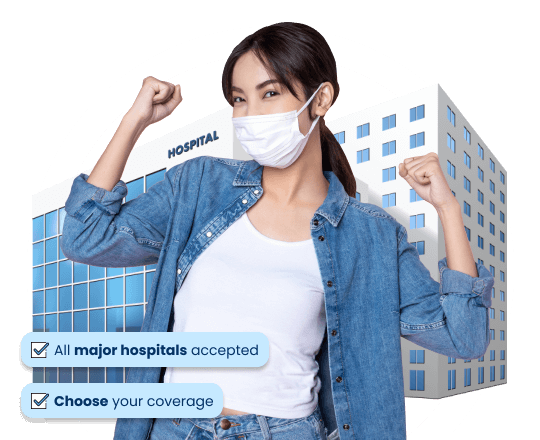 Affordable Prepaid Health Products Within Your Reach
Get the proper protection and coverage for those who matter to you

Buy prepaid health products direct from us.
Browse for the right prepaid health product for the coverage you need, we have them all for you.

Simple and hassle-free process.
Our tool can help you identify the coverage & protection that's right for your budget.

We're partnered with the biggest & best.
Prepaid health products packed with benefits & features you will enjoy.
Browse here
Emergency, In-patient & Outpatient Care Coverage, All Year Long
A wide array of coverage from ER cases to confinement is available and packed within these prepaid health products.
Enjoy one year of full coverage on emergency cases, in-patient confinement, and outpatient consultations with the prepaid health products you'll choose.
Emergency-cases
Prepaid health products with coverage for emergency cases has a set amount consumable to be used for medical problems that arise from emergency situations such as illnesses, injuries, or accidents. Here are a few examples:
Uncontrolled bleeding caused by accidents
Shortness of breath
Collapse due to unconsciousness
Epileptic seizures
Severe pain
Heart attack
Stroke
Animal bites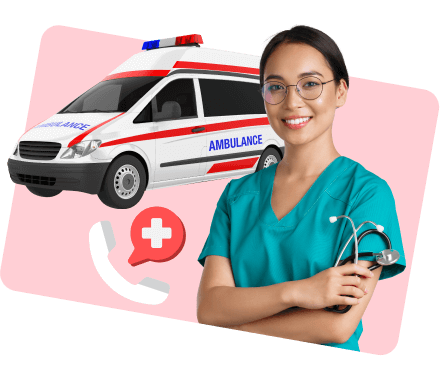 In-patient and Outpatient care
Prepaid health products with in-patient and outpatient care provides you with coverage that goes beyond the emergency room. In-patient care refers to cases where confinement or admission is necessary to recover one's health.
Outpatient care refers to consultations and laboratory procedures done outside the confines of hospital admission. An example of this is scheduled check-ups and continuing follow-up on pre-existing health conditions in order to determine a clean bill of health.
A combination of these benefits is optimal to enjoy comprehensive coverage on your healthcare.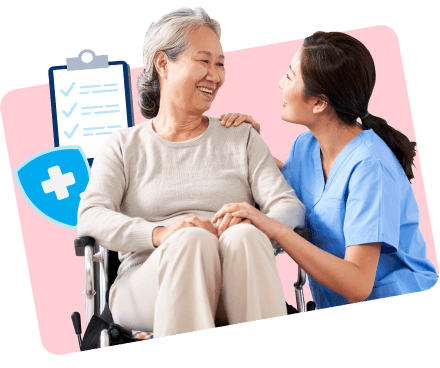 Browse Here
The Best Healthcare Coverage From The Top Health Insurers
From ER coverage to unlimited consultation for seniors, we feature healthcare products from the top health insurance companies.
Maxicare

InLife

PGA Sompo

Mercantile Insurance

PhilCare
Browse here
Increase your knowledge on health
As the saying goes: health is wealth. So part of a full financial education is also taking care of your being.
Prepaid Health Product FAQs
Under a prepaid plan, insurance companies arrange to pay health care providers for any service for which an enrollee has coverage. The insurer effectively agrees to provide the insured with health care services rather than monetary reimbursement.
A prepaid healthcard is a healthcare product that provides coverage within a certain period of time for certain cases such as emergency, in-patient, or outpatient care. With some prepaid healthcards, this can be a combination of coverages in addition to several benefits such as life insurance and dental services.
Prepaid healthcards require no application and can be bought outright, like prepaid load from your telco provider. And they're mostly for one-time use only. HMO cards usually has full, comprehensive benefits vs. prepaid healthcards where only one or a couple of coverages are present (mentioned above).
It depends on the prepaid healthcard you have. Typically, prepaid healthcards are of one-time usage only, with limits on its consumable coverage. However, some prepaid healthcards enable you to have unlimited consultations via outpatient care in pre-determined healthcare facilities.
Always read the description of your prepaid healthcard carefully to know the coverage, validity, and terms of use.
You can activate your prepaid healthcard by following the instructions on the physical card itself or instructions sent to your contact details (email, mobile, soc med). Activating your prepaid healthcard means your coverage will most likely expire exactly one year after the date of activation.
Yes, generally speaking, prepaid healthcards are accepted in all hospitals. However, there are certain prepaid healthcards, in the premium side, that gives you access to the healthcare facilities of the top 6 hospitals in the Philippines:
Asian Hospital Medical Center
Cardinal Santos Medical Center
Makati Medical Center
St. Luke's Medical Center BGC/QC
The Medical City
Whereas the normal ones can't offer you that same access.
Yes, each prepaid healthcard has an age requirement in order to be eligible to enjoy its benefits. The age requirement varies from card to card so learn more about them before applying or purchasing.
Before activation, prepaid healthcards are not attached to any person. Therefore, they can be bought and given to anyone. Once it is activated, the benefits and coverage within that prepaid healthcard are solely belong to the person indicated on the activation. Those benefits and coverage can't be transferred.