Where To Take Your Balikbayan Friends And Relatives During The Holidays
9 min read
If there's a time of the year where you must be ultra-sociable, it has got to be Christmas and the entire holiday season.
There are parties, reunions, and family gatherings left and right. Gift-giving is almost mandatory, and so is shopping, eating in restaurants, and spending quality time with the family.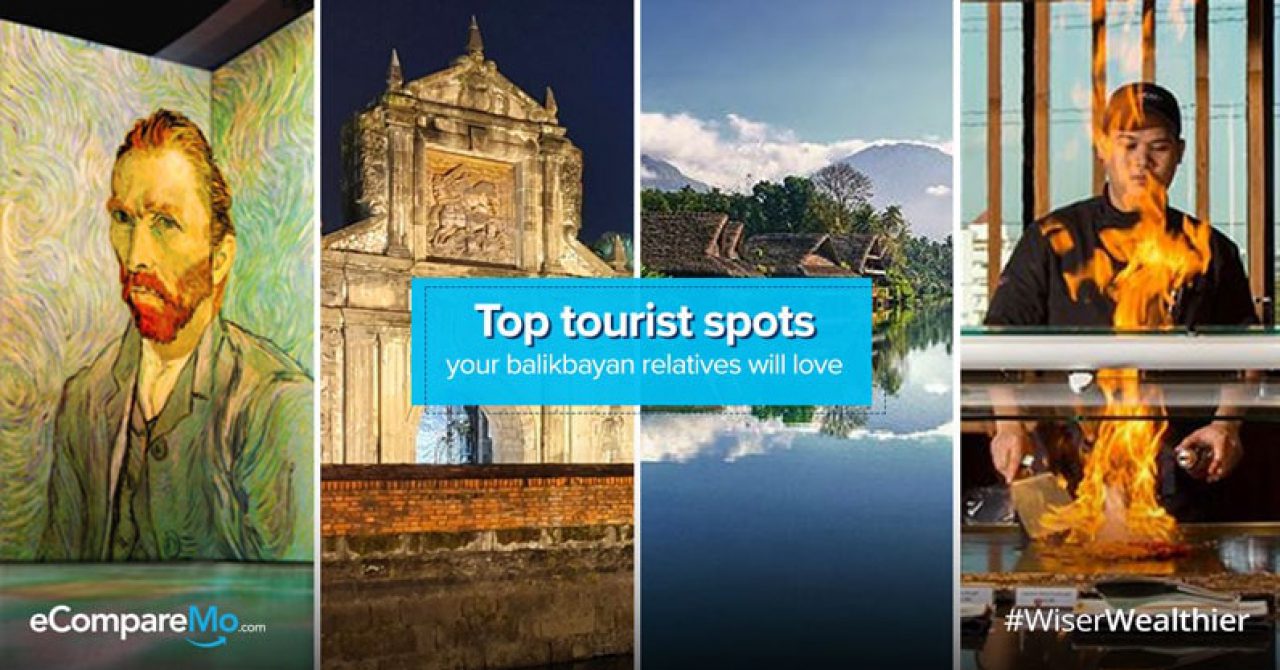 This is also the time when most of our relatives abroad would come home. The line "there's nothing like Christmas in the Philippines" must ring true for them, as they choose to spend it being surrounded with the warmth and love of family, no matter how far they've gone in life.
Over the holidays, make the most of your time with balikbayan relatives. Take a look at this list full of sights, sounds, and taste experiences around or near Metro Manila to help you make the most of your balikbayans' stay.
In the city
So maybe the traffic is only going to get worse this Christmas season, as Waze just named Manila the world's worst city to drive in. The workaround is to plan your itinerary weeks ahead, so you leave your place much early and anticipate traffic.
Here are the places you can bring your balikbayan friends and relatives within Metro Manila.
Cultural sights and food trips
1. Van Gogh Alive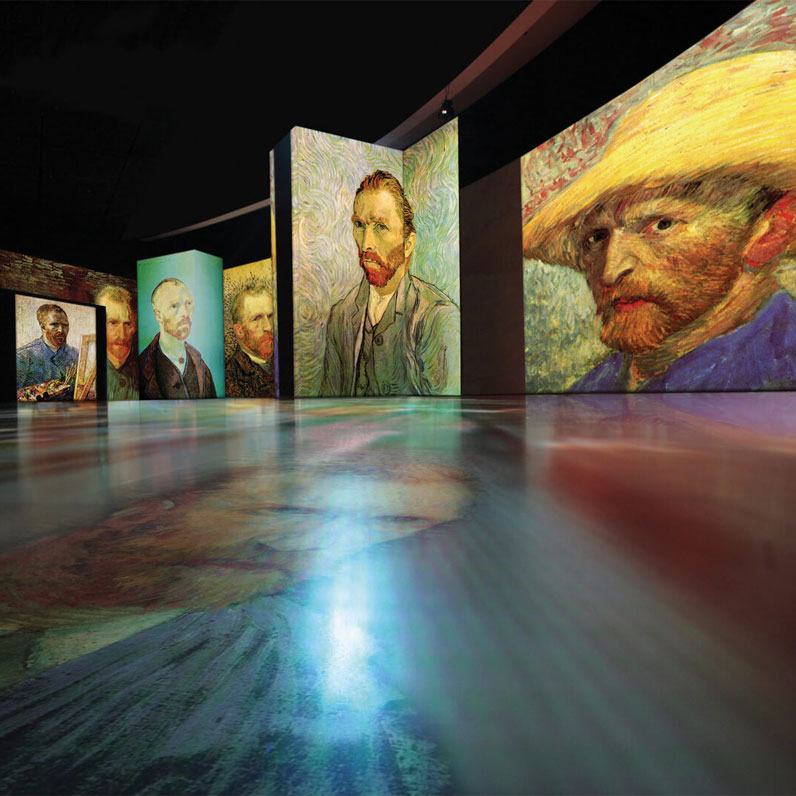 This "multi-sensory experience" of Vincent Van Gogh's masterpieces is one of the most awe-inspiring shows you can see with family and loves ones.
This 90-minute multimedia experience is all the rave now, and it's located at Bonifacio High Street, until December 8, 2019. It's P750 for adults, and P450 for children and students.
Tickets sell out fast, so book them now for you and yours! And while you're there, you can walk down Bonifacio High Street and dine in at all the good restaurants around.
2. Intramuros
This place has been renovated in the last couple of years, all in an effort to resemble the Philippine-Spanish architecture back in the 16th to 19th centuries in accordance with Presidential Decree 1616.
Whether you go on a purposeful Intramuros tour or just want to walk around and take your time learning about its history, here are some spots you would not want to miss:
Casa Manila
Fort Santiago – where national hero Jose Rizal was
Manila Cathedral
San Agustin Church
Luneta – while you're already within the area, add Rizal Park as a side trip!
3. National Museum of the Philippines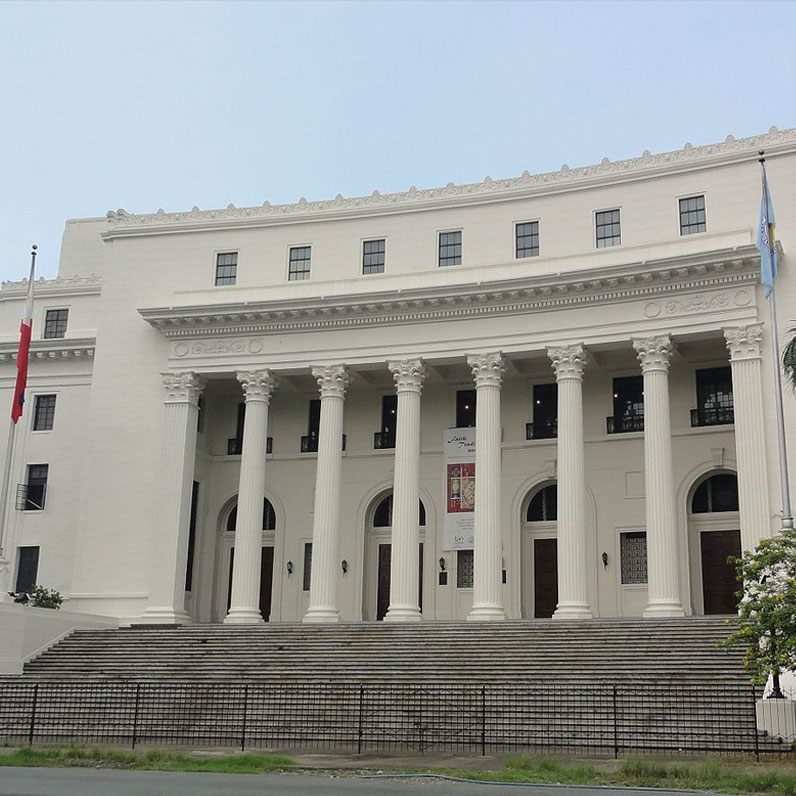 A warning: one day is not enough if you truly want to immerse yourself in the artworks and wonders of National Museum of Fine Arts, the National Museum of Anthropology, and the Planetarium.
The good news is, the entrance is free for all, including foreigners. So, you can always come back any day you want. It opens from 10 AM to 5 PM.
(Read: 10 Best Budget Museums In Manila)
4. Chinatown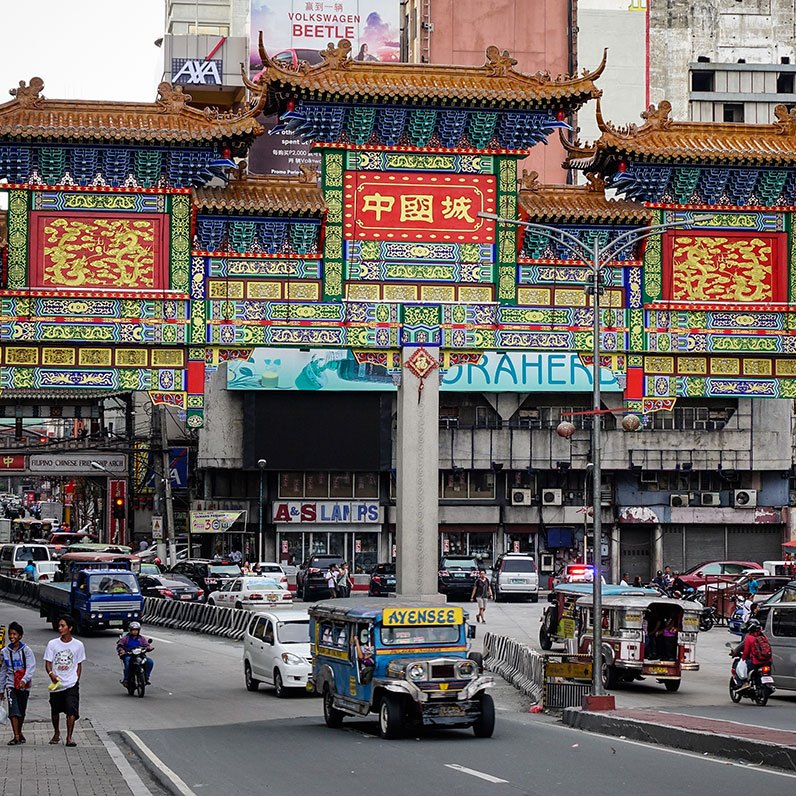 The oldest Chinatown in the whole world is in Metro Manila. And it would be remiss not to bring your balikbayan loved ones here.
Binondo is teeming with history dating back from Spanish colonization. It was founded in 1594 by the Spaniards and made the permanent resident of Catholic Chinese in Manila.
Its historic streets are lined with good food. Checkout these popular food spots around Binondo and eat your hearts out on the cheap:
Wai Ying
Dong Bei Dumplings
Sincerity Café and Restaurant
Shanghai Fried Siopao
Delicious – for pancit
New Po Heng Lumpia House
Ying Ting Tea House Restaurant
5. Sunset at Manila Bay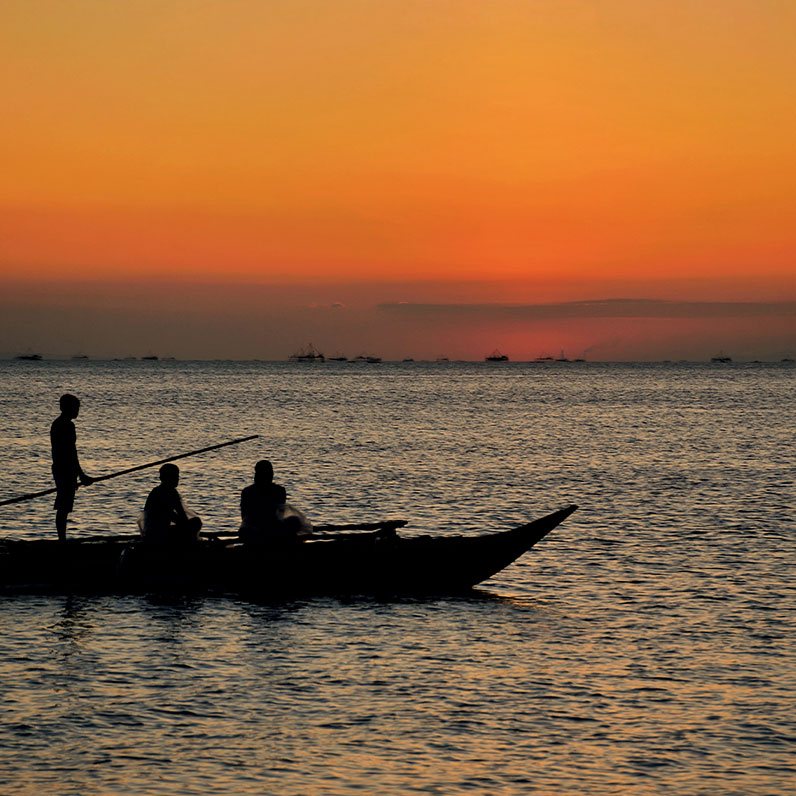 One thing's for sure, Manila Bay's famous sunset is truly worth marveling at.
Go to the Mall of Asia bay area walkway at the end of the day, or bring your balikbayans to lounge at Sofitel Sunset Bar where there's good food, barbecue specialties, wine, and live music.
(Read: Top Instagram-Worthy Destinations In The Philippines)
Group activities
Coming up with family trips and activities can depend on the type of energy your balikbayans have. If you're going to be around hyper and energetic cousins, nieces, nephews, and even titas-on-the-go, here are some active things you can do as a group around the metro.
1. Jump Yard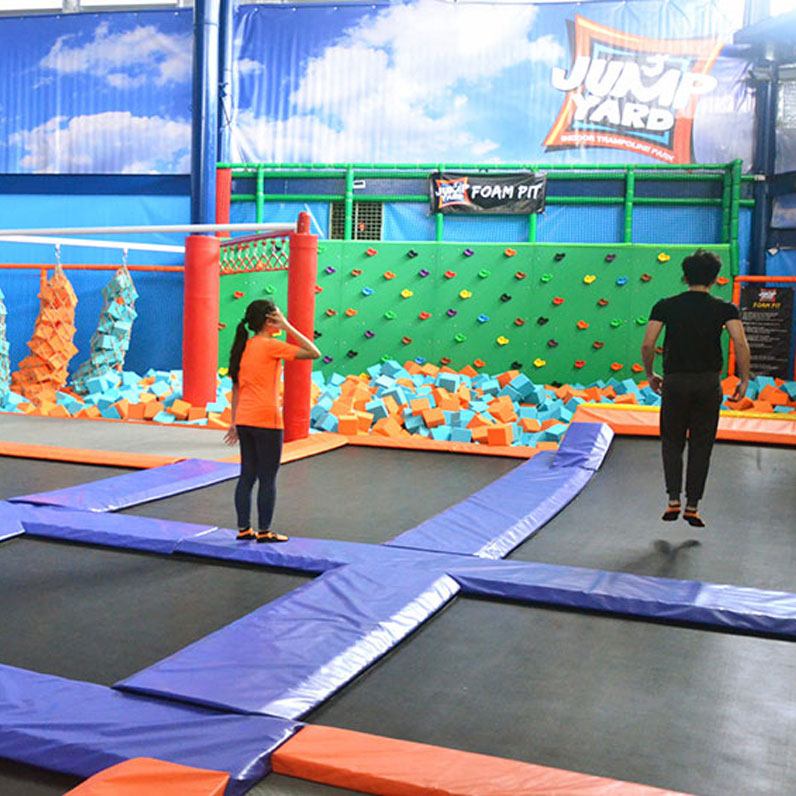 The "first and largest indoor trampoline park" is where you can let out all your excess energy. You can jump and slam dunks, or just bounce around and be a kid again.
Bring your balikbayan family and friends here to sweat out all the good food you ate during the holidays in good fun.
Jump Yard is located at Frontera Verde Complex, Ortigas Ave., corner C5, Pasig City. Metrodeal currently has a promo of P175 entrance for one-hour of fun at Jump Yard, instead of P350.
2. Trampoline Park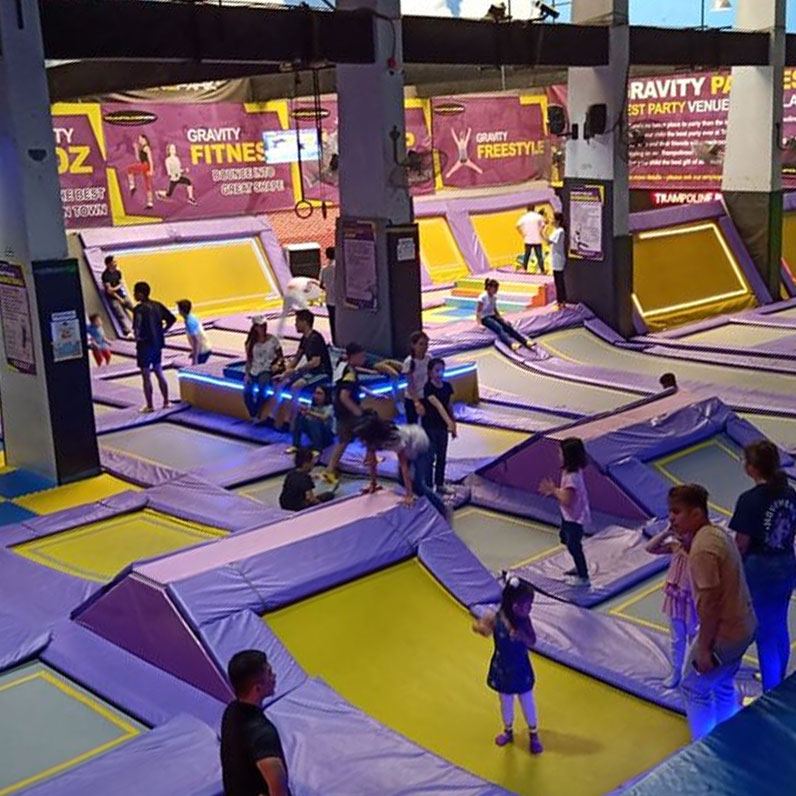 You just can't go wrong with getting a group of family and friends of all ages for some fun on trampolines. If you are closer to the Mandaluyong area than Pasig, take your balikbayan relatives to the Trampoline Park at The Portal, at Greenfield District,
Play volleyball and dodgeball, bring your titas for Gravity Zumba, or just spend time diving into a huge foam pit. Currently, there's a Metrodeal promo of 1-2 hours of all-access play to their 70 trampolines, at only P175 instead of P350.
(Read: Things Only People With OFW Relatives Can Relate To)
3. Mind Museum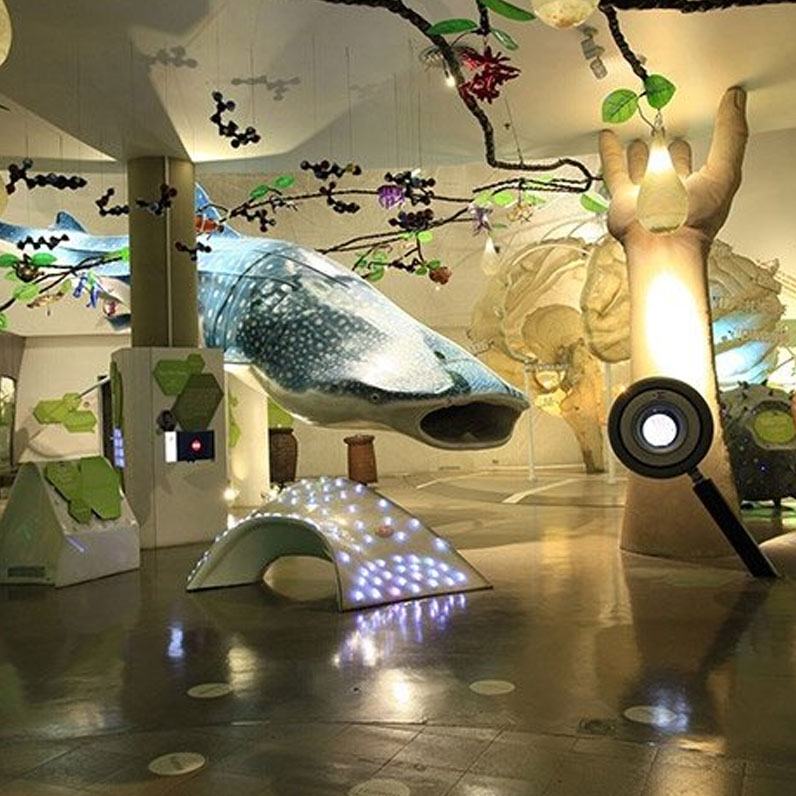 If you want to see your balikbayan loved ones of all ages in awe and wonder, take them to the Mind Museum at BGC!
There are over 250 interactive exhibits, planetarium shows, and limited shows such as the Science Film Festival 2019: Humboldt and the Web of Life, running until December 6.
4. Poblacion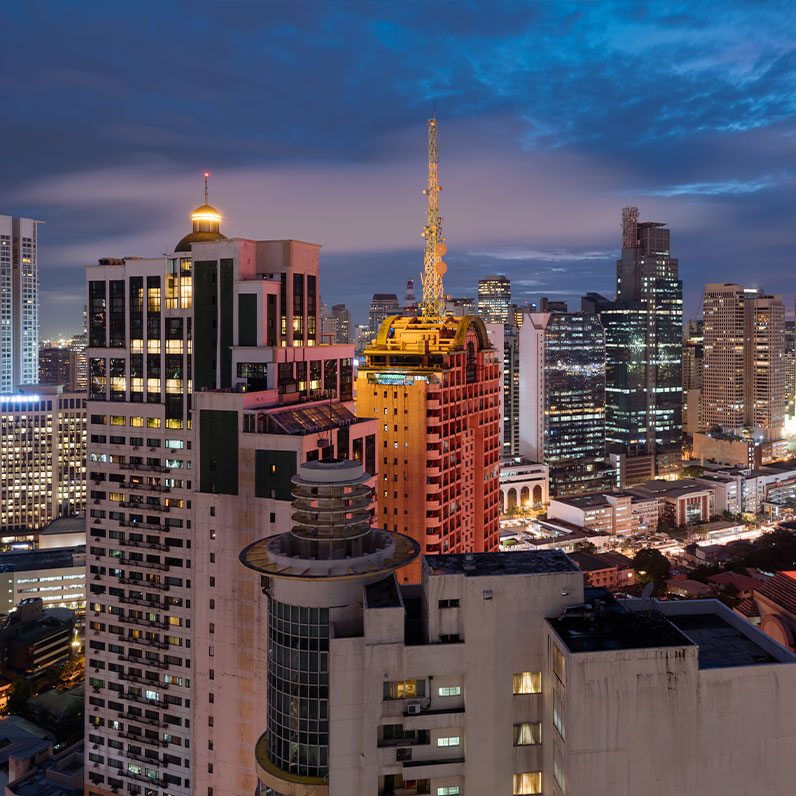 Go for a pub crawl or just chill-drink at any of the rooftop, sports, or themed bars around Poblacion, Makati.
You will never run out of places to drink, dance or watch sports, and eat until the morning in this trendy Makati neighborhood. Poblacion has its own youthful and exciting vibe that your party and music loving balikbayans would surely dig.
5. I'M Hotel Onsen and Antidote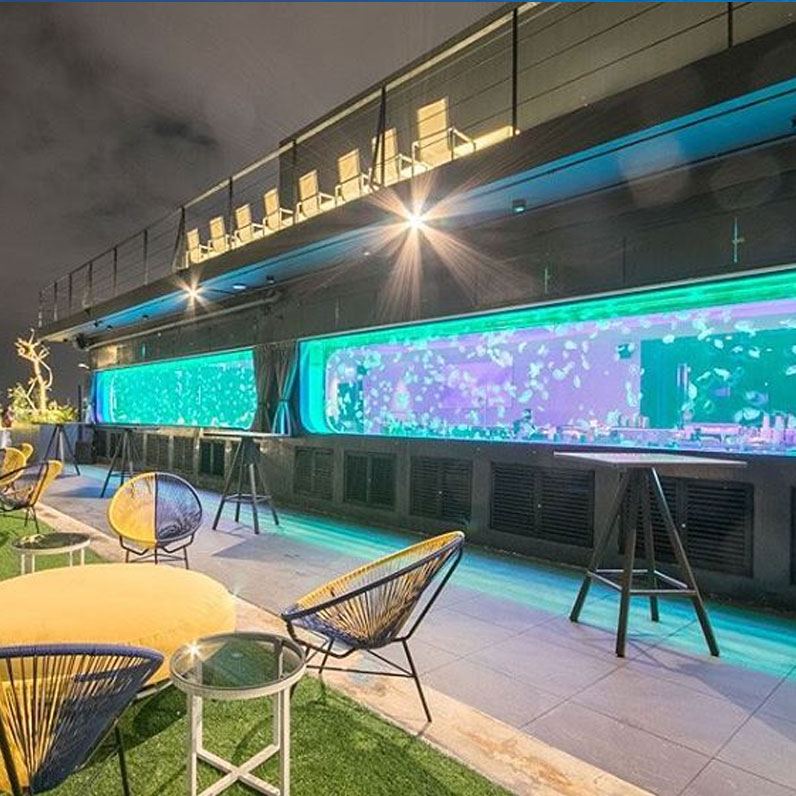 I'm Hotel is right at Makati Avenue, and it brings the best of both worlds. The I'M Onsen Spa offers truly relaxing spa packages, and a buffet waiting for you right after the pampering.
The other is Antidote, I'M Hotel's rooftop bar known for its glowing jellyfish tanks inside the bar, and outside, the great view of Makati's skyline. You can sit on the open bar at the rooftop and just enjoy each other's company.
Out of town
Of course, what's a vacation in the Philippines without an out of town trip? There are so many new spots to see in this country. These are only some of the top choices you can go to for sightseeing and nature tripping near Metro Manila, for that ultimate quality time and relaxation.
1. Sky Ranch Pampanga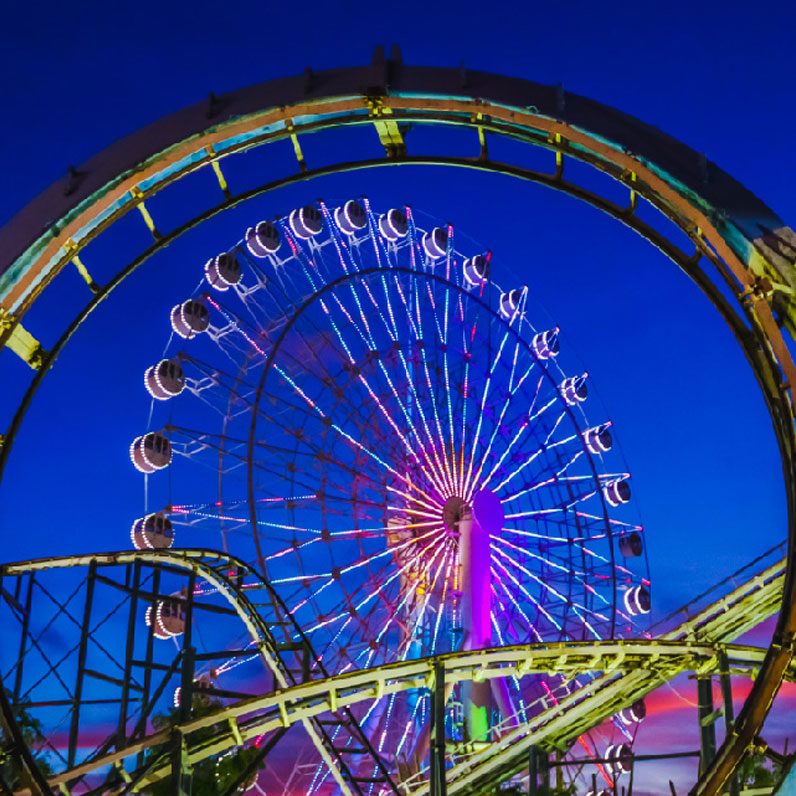 With a total of 22 rides including a loop roller coaster, super Vikings, and bungee jumping, you will never run out of things to do and hop on.
Its giant ferris wheel, the Pampanga Eye, is said to be the biggest there is in the country. And Sky Ranch Pampanga also happens to be the newest amusement park in Luzon.
It's an easy drive to Sky Ranch, located at Jose Abad Santos Avenue, San Fernando, Pampanga.
2. Canyon Cove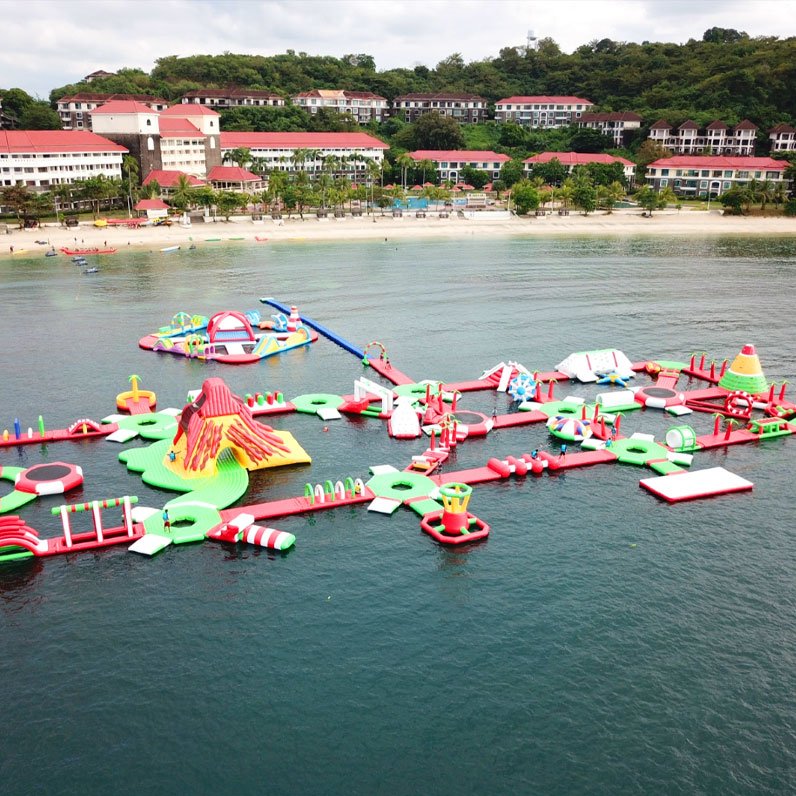 Check this: a private beach, a huge outdoor pool, and a family-friendly, well-rated hotel and spa, right at Nasugbu, Batangas. 
Not only that, they are best known for their sprawling and floating waterpark adventure sets. Even adults will have a ball playing around it. There are also other water activities like the Jetovator, where you'll literally experience floating above the water.
3. Las Casas Filipinas de Acuzar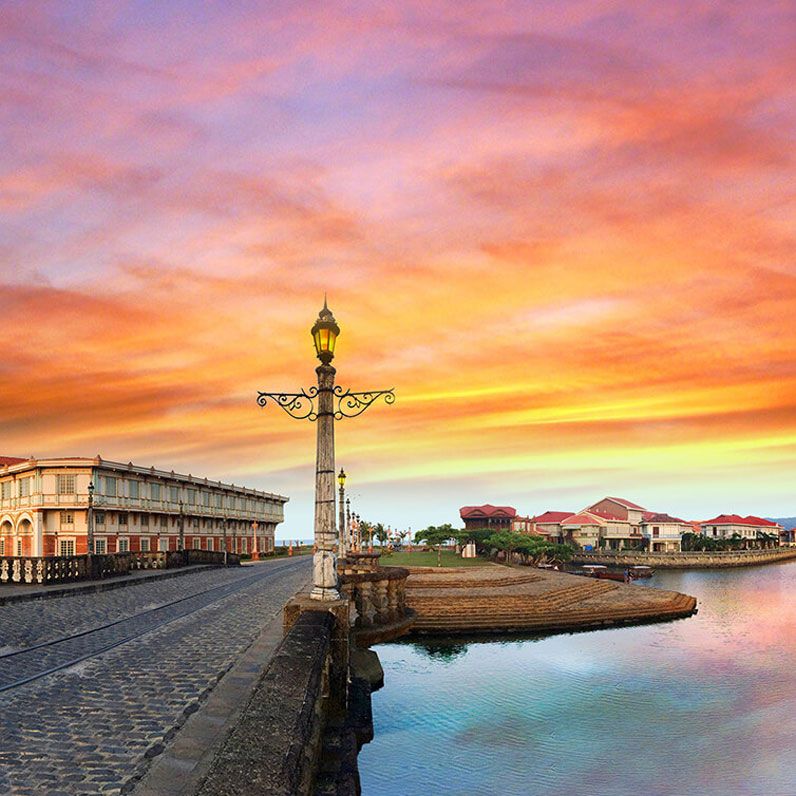 Here's a real cultural trip out of town. The restored classic-architecture houses and cobbled streets at Las Casas Filipinas de Acuzar were bought and set up to bring guests back to their Filipino heritage. You can spend a night here or go on a cultural day tour.
4. Villa Escudero
Villa Escudero is a well-known family out of town destination. It has remained a favorite not only because of its country life vibe within its huge coconut plantation, but also their waterfall dining experience just spells out Filipino in every way.
(Read: 15 Handy Tips On How To Survive Holiday Reunions)
5. San Rafael River Adventure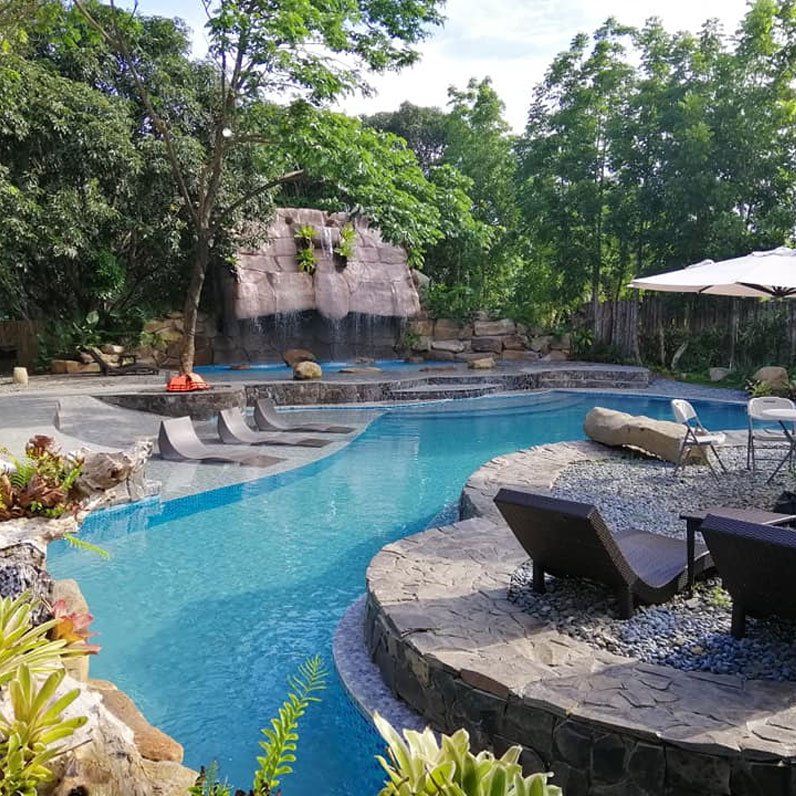 Located in San Rafael, Bulacan, this place has nature-immersive activities as glamping, and watersports activities.
If you prefer more privacy, there's also the glass cottages, glass tree house, and stilt glass cabin, among their unique accommodation packages.
Go boating, paddle boarding, jetskiing, and kayaking along Angat River, and you'll see that one day is not enough to explore and enjoy the place.
6. Paradis Island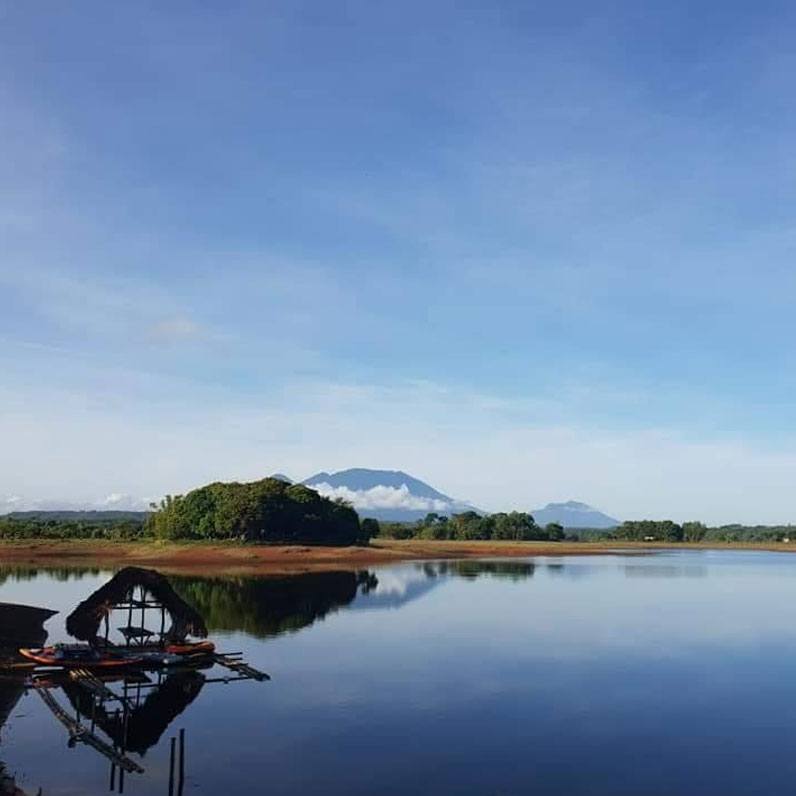 Here's another unique escapade. Only this time, it's on a little island in a lake in Cavinti, Laguna. It's where you can truly do an all-out private party with your group, and do some fun activities like kayaking, swimming by the lake, or just hanging by a hammock.
This place's aesthetic and overall vibe will have you planning a barbecue party right by the lake and end it with a bonfire at night.
7. Aquascape at Lake Caliraya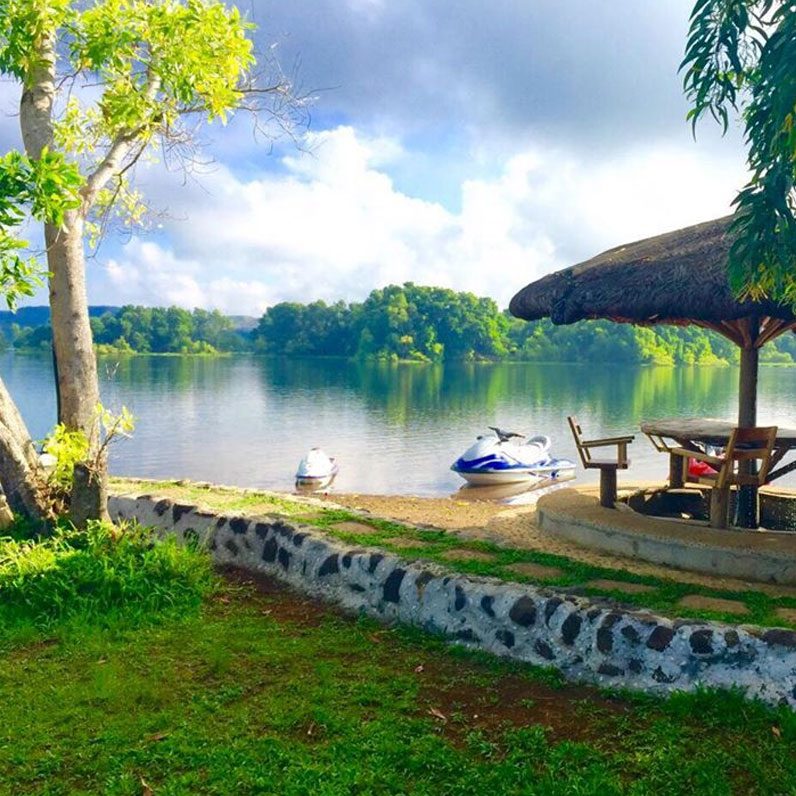 Another perfect escape is this quaint floating house by the lake. Aside from its comfortable accommodations, you can swim around the lake, go kayaking, jetskiing, ride a banana boat or a speedboat, and maybe watch the beautiful Lake Caliraya sunset with their outdoor jacuzzi?
(Read: OFW Money Saving Tips For Coming Home This Christmas)
Tasty treats
1. Seaside Dampa
If affordable good seafood is your balikbayan's craving, head on out to Dampa at Macapagal Boulevard, Pasay.
Introduce them to paluto, or the dampa way of ordering your fresh seafood right from the aquarium. You can then choose how you want it cooked, and just how much of it you're going to order. Of course, it's best to eat your choice of delicious seafood dishes with your hands.
2. Buffets
Alright, what's a taste category without a list of the best buffets around the metro? So, here is our official list of the 2019 Top 18 Affordable Eat-All-You-Can Restaurants In Metro Manila.
And, if I may add, below is the list of the best buffets in Metro Manila that's worth splurging for. Talk about world-class taste, and top-of-the-line cooking to satisfy whatever your balikbayans are craving.
3. The Heritage Hotel Manila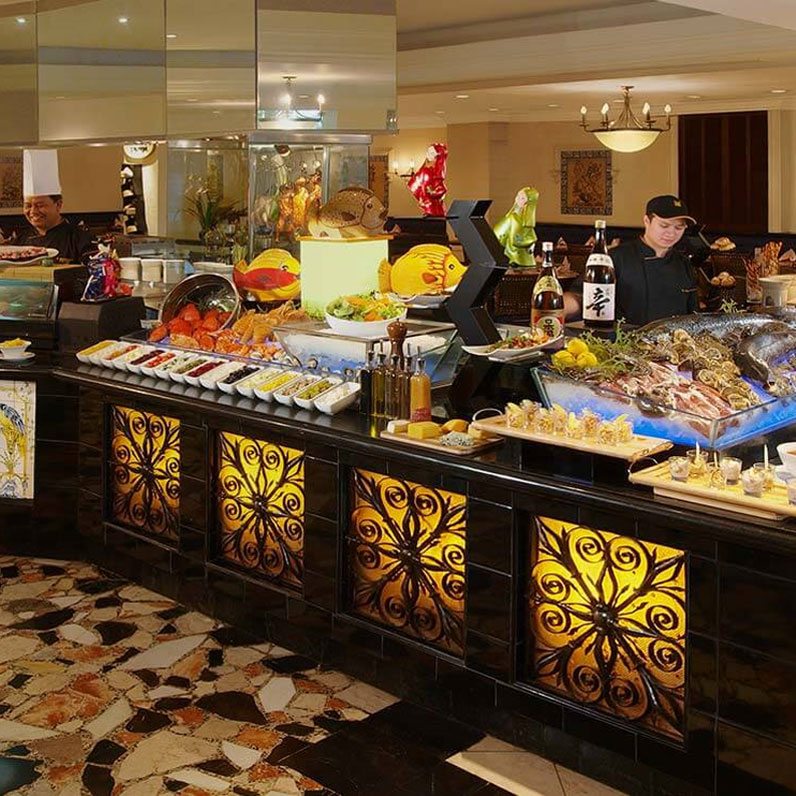 From breakfast to dinner, eat your heart out at Heritage Hotel Manila's Riviera Café. They have international cuisines as Malaysian and Singaporean, and the European and Western dishes. You should check out the current The Heritage Hotel Manila Metrodeal promo of 40% off for P888 instead of P1474.
4. Nobu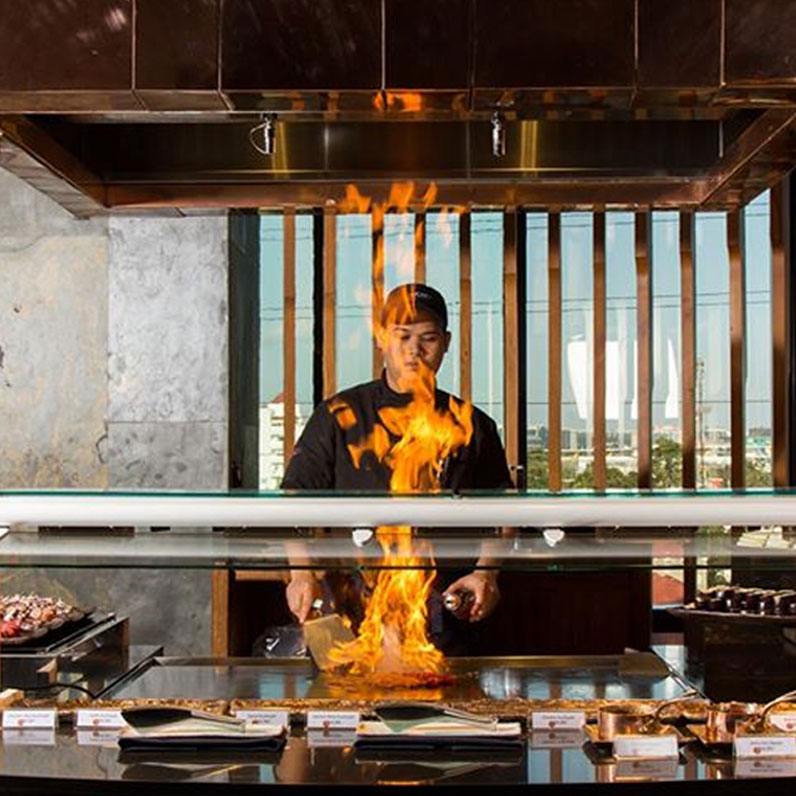 Nobu at City of Dreams Manila delivers from its classy interior, world-class service, and wide array of food choices and international dishes.
They offer 5-star dining specializing in Japanese cuisine. Their Nobu Sunday Brunch is becoming more popular, so you better try that one out, too.
5. Sofitel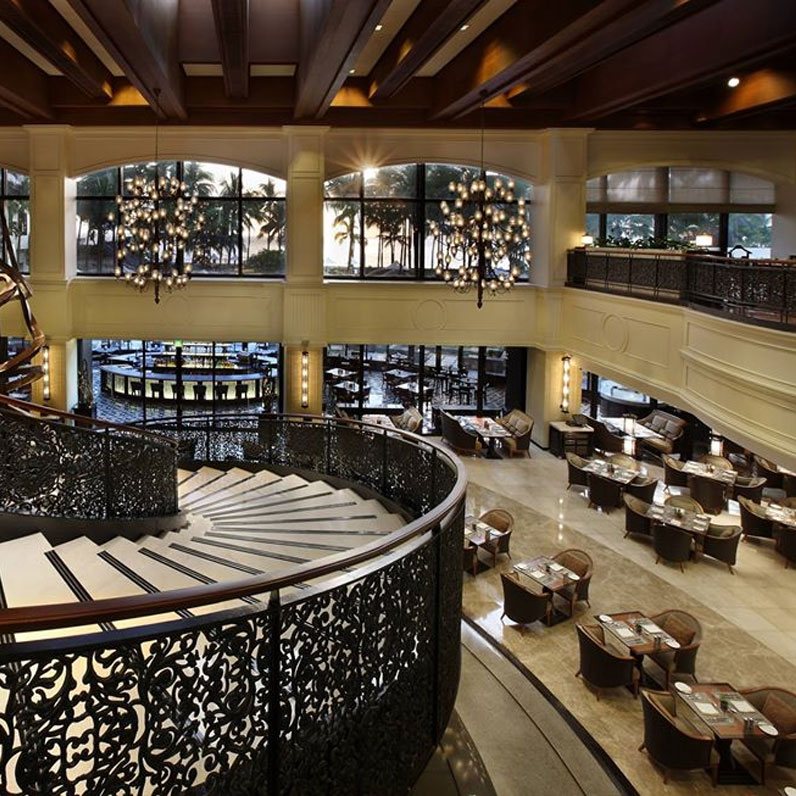 Experience Sofitel's Spiral and its 21 food sections, or rather, ateliers.
It includes, among other things, the Peking duck station, the L'Epicerie for the meat and cheese lovers, the Hot Japanese section, and North Indian station. No wonder this buffet is multi-awarded. It has taken buffet dinning to the next level, which makes paying for this experience all so worth it.