Things Only People With OFW Relatives Can Relate To
2 min read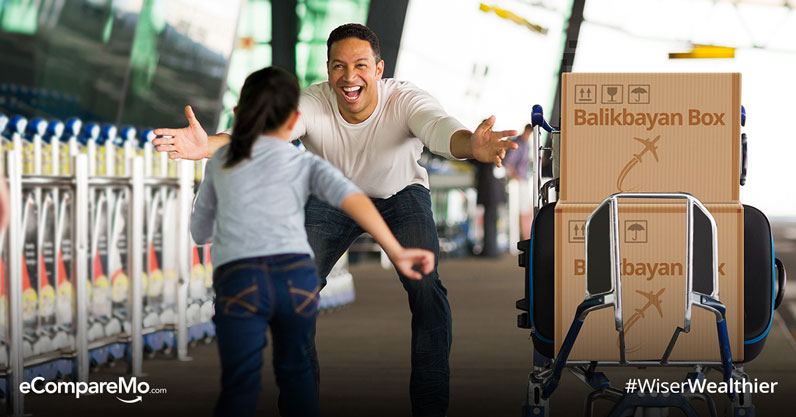 The circumstances of an Overseas Filipino Worker (OFW)—why they left, where they went, and what they do—may vary, but one thing they all have in common: They've left someone behind in the Philippines.
For the brother, sisters, mothers, fathers, titos, titas, husbands, wives, and children left behind, there are a few common feelings and experiences they all share as people with OFW relatives.
1. You've tested every communication app/website there is
Just a few decades ago, communicating with your OFW relatives was a struggle so real, it was almost —done via snail mail or through expensive, often unreliable long-distance phone calls. Thanks to apps like Skype, Viber, Whatsapp, and Facebook Messenger, all you need is a stable internet connection and you can be in touch with your loved one 24/7.
2. Your ref is filled with magnets from overseas
The biggest clue that you're in the home of someone who has an OFW relative is the number of landmark/country magnets on their ref door.
If an OFW relative isn't sending back magnets, it could be snow globes, paperweights, hologram posters, mugs, or small figurines. Oh, and let's not forget all the "I love (insert country)" shirts that people with OFW relatives wear with pride.
3. You're used to that soapy scent on chocolates, and vice versa
The balikbayan box is the quintessential symbolism of your OFW relative's hard work, packing pieces of toiletries, confectionery, apparel, and other handpicked items for every single member of the family.
That cosmetics and grooming products are squeezed in together with edibles is the least of your concern; to you, it's the "amoy imported" scent that makes you feel your OFW mom or dad is just a Bureau of Customs screening away.
4. You cry every time they leave. You cry every time they return
No balikbayan box can replace the feeling of having your OFW relative back home, though.
For them to be back for the holidays or just in time for your birthday is a truly momentuous occasion.
As for the day that the OFW decides that their time of toil in another land is over and they're coming home for good? That is an event that is better than 10 Christmases.
Once an OFW returns, it's time to ensure that their hard-earned money will be put to good use. It's time to start seriously investing in their family's future to ensure that they won't have to leave again.
One investment product that's starting to gain popularity among many OFWs is AXA's MyAmbition. MyAmbition serves as both a life insurance policy and an investment, ensuring that, as the fund value grows, so does your ability to make sure that your family will always be well-cared for.
You can start investing with MyAmbition for as low as P50,000 and grow your investments through either bond, equity, or balanced funds. And, in case of the unexpected, 125% of your invested amount or your account value will be received by your loved ones.
The process is quite simple, and you can invest any time from anywhere in the country. Get a free consultation today.