Top Instagram-Worthy Destinations In The Philippines
10 min read
Have an insatiable craving for Instagram-worthy destinations? If you do, then you probably have a bucket list of nice places to go to in pursuit of your love for adventure and photography.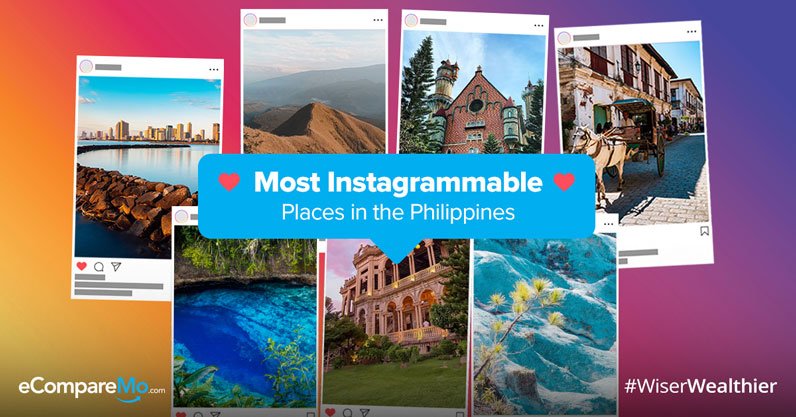 If you haven't, it's about time you scheduled a trip to these highly popular travel spots. It only takes a good camera, an eye for detail, and the right angle to capture that money shot.
1. Intramuros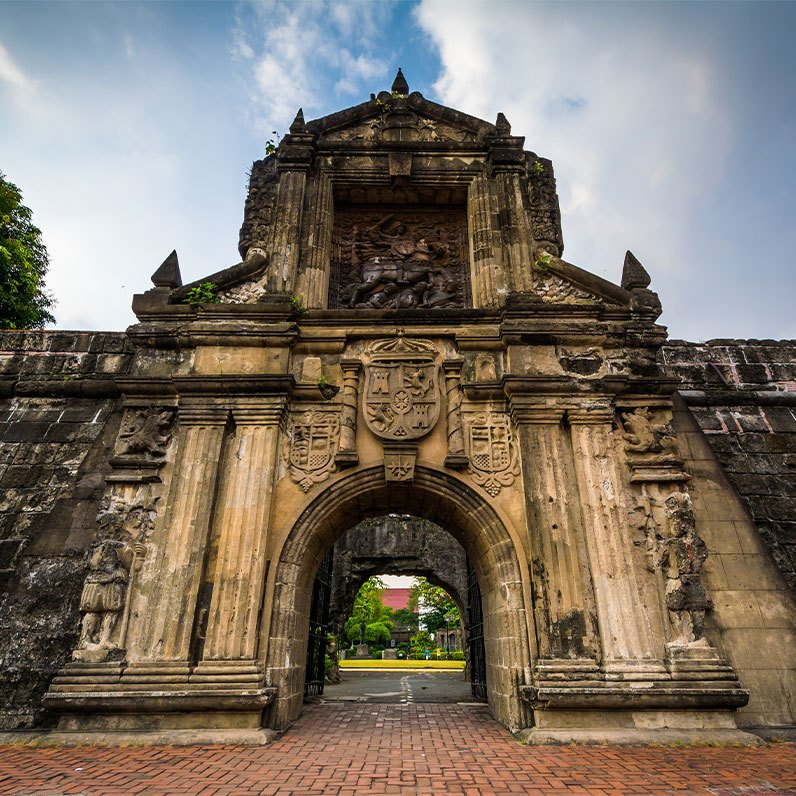 Where: Manila (Gates of Intramuros: near Lawton, near Manila City Hall, beside Rizal Park, or Anda Circle)
Go to this 400-year old section of the city and immerse yourself in our history with the quaint churches, mansions, corners, and streets of the Spanish era. While you can always walk, the site also has tranvia, bambike, and GrabWheels tours which provide fun and Instagram-able ways to explore the Walled City.
Recommended spots for historical photos:
Casa Manila
Bahay Tsinoy
Plaza Roma
Fort Santiago
Puerta Real Gardens
Baluarte de San Diego
2. Bonifacio Global City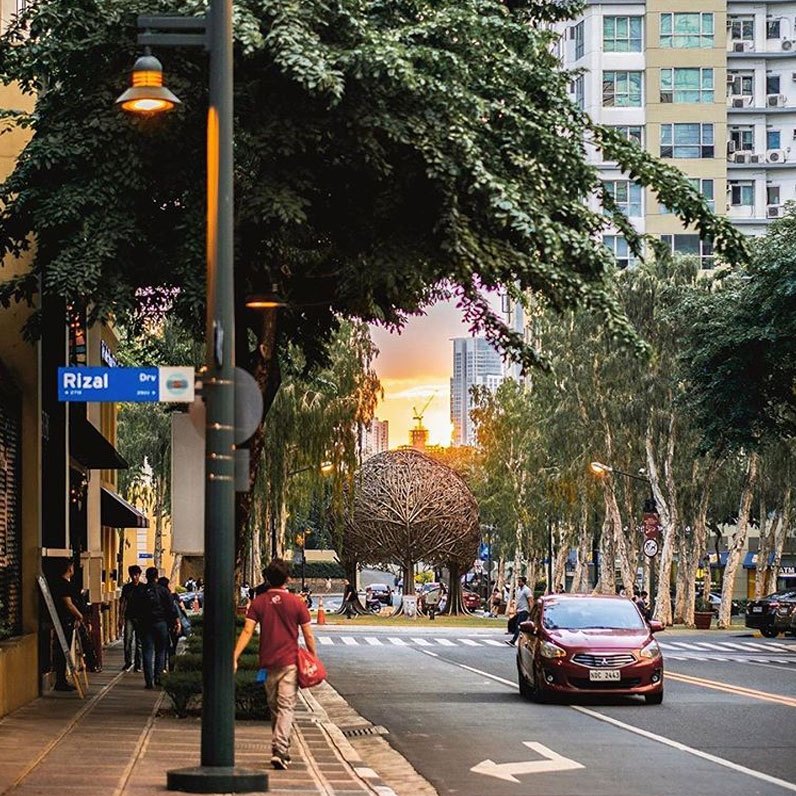 Where: Taguig
BGC, the new financial hub rising in the Philippines is truly a feast for the eyes with its orderly roads, walkable spaces, modern buildings, and strong art scenes.
With a perfect blend of contemporary and artistic culture, it is called the 'Home of Passionate Minds.' This is our New York, where every corner is worth capturing with your lenses!
Recommended spots for artsy selfies:
Bonifacio High Street
ArtBGC
The Mind Museum
Burgos Circle
Venice Grand Canal Mall
(Read: Top Tourist Spots In The Philippines That Look And Feel Like Popular Foreign Destinations)
3. Manila Bay
Where: Metro Manila
The iconic bay Daniel Burnham compared to Naples has an unparalleled sunset view. The well-known harbor doesn't disappoint with its romantic scenery before the day ends and a stunning view of the Metro Manila skyline, especially at night.
Recommended spot for sunset viewing:
Roxas Boulevard
Esplanade (SM by the Bay)
Manila Ocean Park
4. Fantasy World
Where: Diokno Highway, Lemery, Batangas
Who would've thought a whimsical castle exists in the Philippines? Fantasy World is an abandoned theme park, but it still holds the charm of a fairy tale.
It's a beautiful backdrop for a medieval photo shoot or if you just feel like being a Disney character.
5. Sabtang Island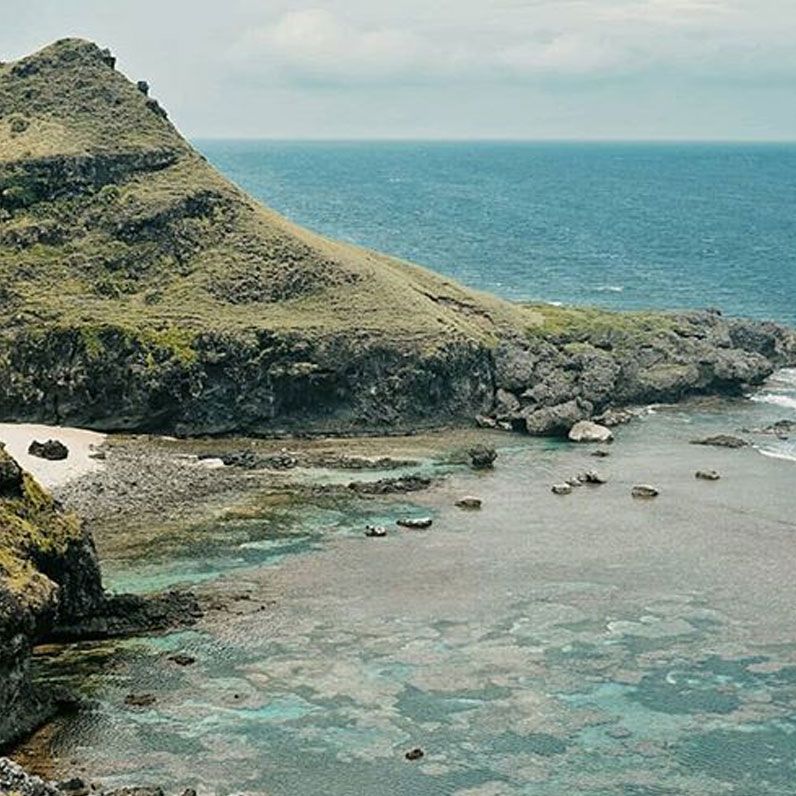 Where: Sabtang Island, Batanes
Everything about Batanes is picture-perfect. The rolling hills, bovine fields, and pristine beaches remind a traveler of the rugged hills of Scotland.
Any of the islands serve as a winning choice for Instagram-worthy photos, but Sabtang Island has a bonus. A preserved village where you can pose with the comely stone houses of Ivatan.
Most captured areas in Sabtang:
Sabtang Lighthouse
Chamantad-Tinyan Viewpoint
Savidug Village
Nakabuang Beach
(Read: Steal My Itinerary: Six Days In Batanes)
6. Paoay Church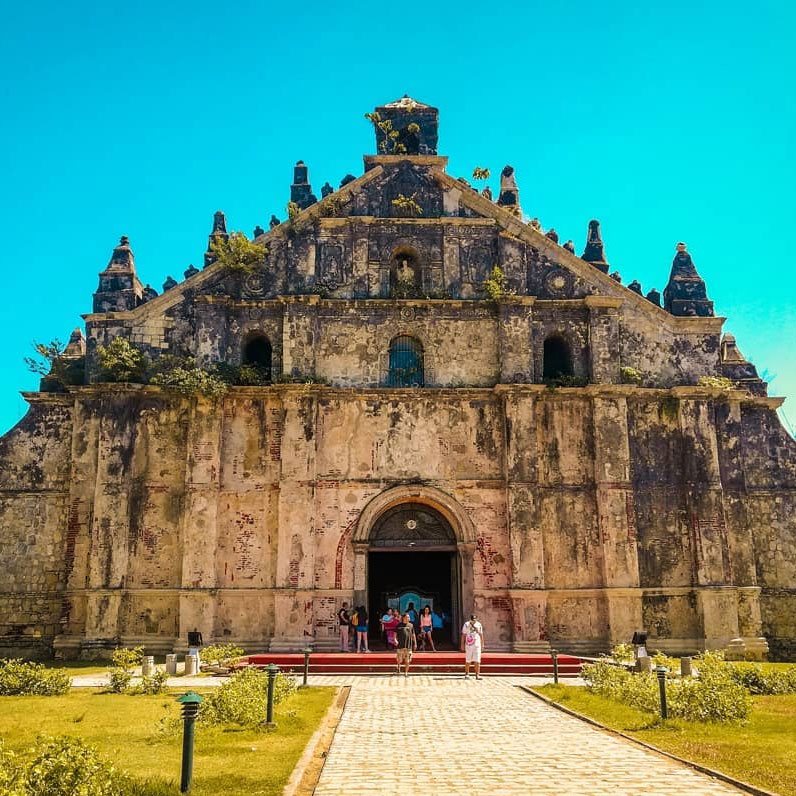 Where: Marcos Avenue, Paoay, Ilocos Norte
One of the finest baroque churches in the Philippines, Paoay Church is notably known for massive buttresses that makes the whole structure formidable against earthquakes.
Because of its old age, historical significance, and mystifying beauty, it has been recognized as a UNESCO World Heritage Site since 1993.
7. Kaparkan Falls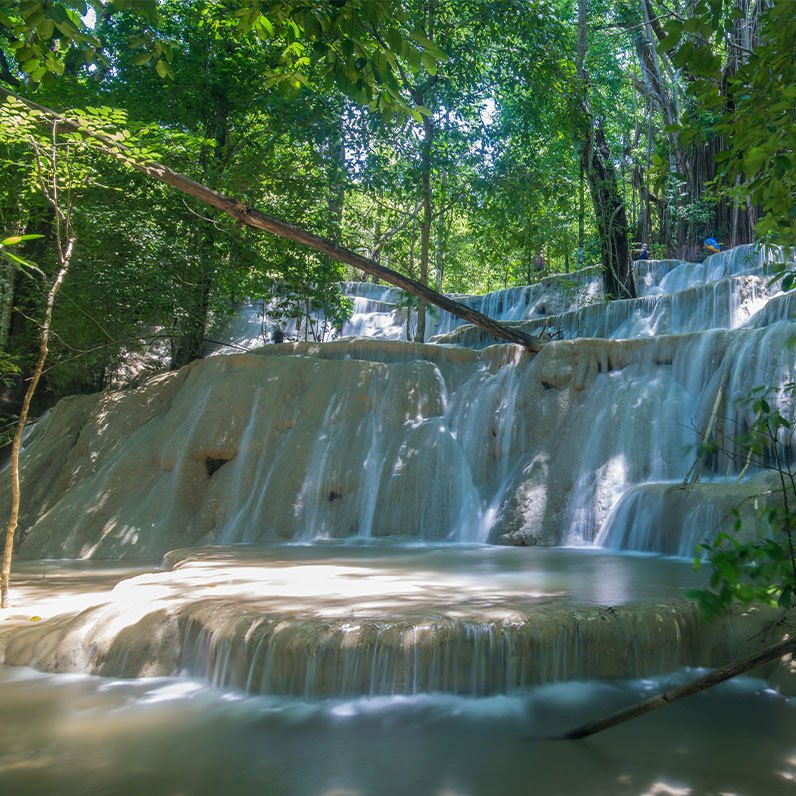 Where: Sitio Kaparkan, Barangay Caganayan, Tineg, Abra
There's no more Insta-worthy waterfall than Mulawin Falls in Kaparkan.
Instead of flowing down from an elevated place, the water gathers into little pools and then cascades on beautifully stacked rock plates. The best time to go is in the wet season, where the water is blue and swelling.
8. Vigan Heritage Site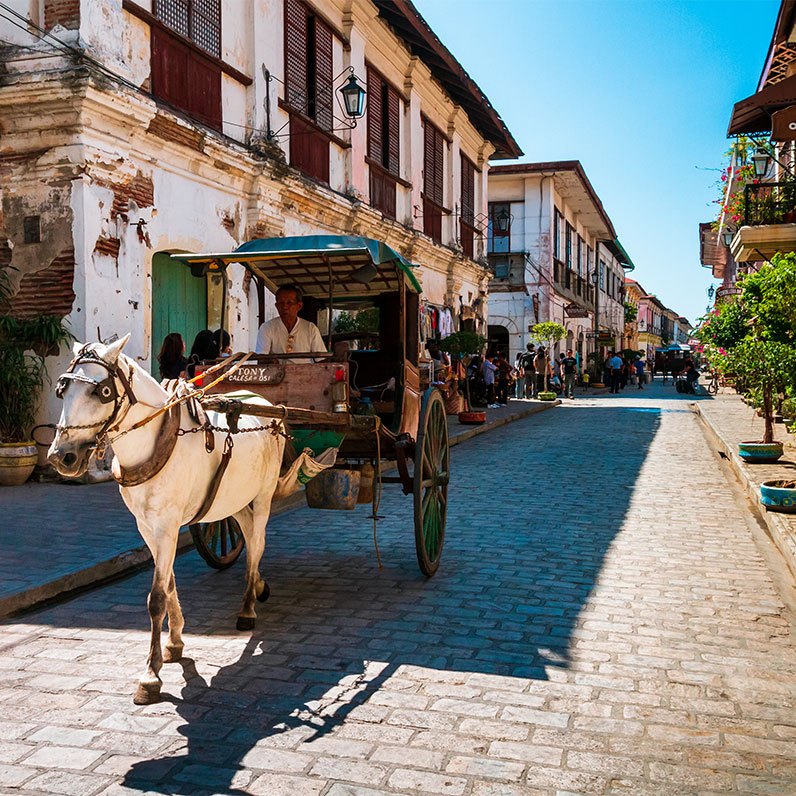 Where: Vigan, Ilocos Norte
The 400-year Spanish colonial town made it as one of the New 7 Wonders Cities in 2015. The cobblestone streets of quaint traditional houses bring you to a trip down memory lane.
Best 16th-century locations for IG-worthy shots:
Calle Crisologo
Syquia Mansion
Arce Mansion
Padre Burgos House
Bantay Bell Tower
9. Masungi Geo-Reserve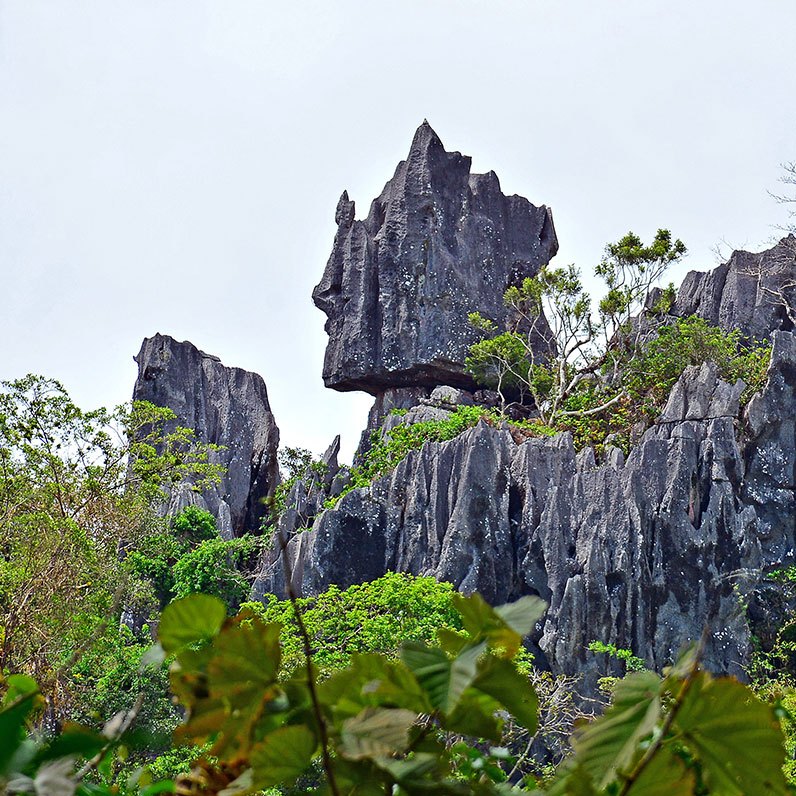 Where: Kilometer 47 Marcos Highway, Baras, Rizal
If you want to break the monotony of sedentary city life, you can start by visiting the Masungi Geo-Reserve.
The rock formations, flora, and fauna protected in this geopark are more than enough to fill your IG feed, but the management notched it up by adding hanging bridges, giant hammocks, and spiderweb-like ropes. The trail is challenging enough to get you to sweat and earn a spot for another epic photo adventure.
10. Las Casas Filipinas de Acuzar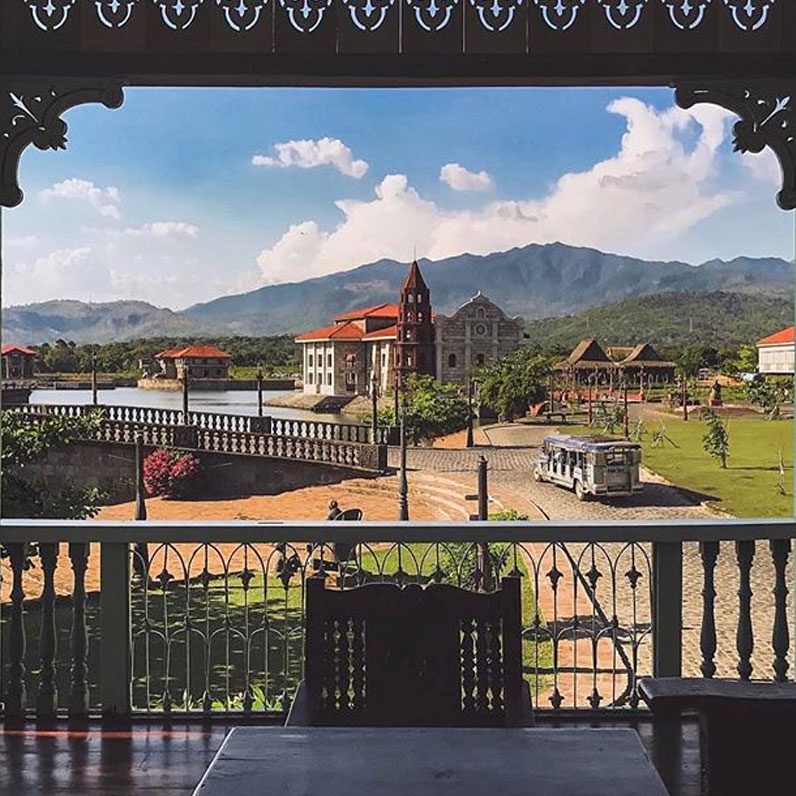 Where: Brgy. Ibaba, Bagac, Bataan
If you want more of Filipino-Hispanic destinations like Intramuros and Vigan, this not-so-hidden gem in Bataan will truly make your heart flutter.
The seaside resort holds a number of lovely heritage houses, which were either transported or replicated from different parts of the country, to make a picturesque village. The resort has guided tours to learn about the history of each structure.
11. Blue Soil Hills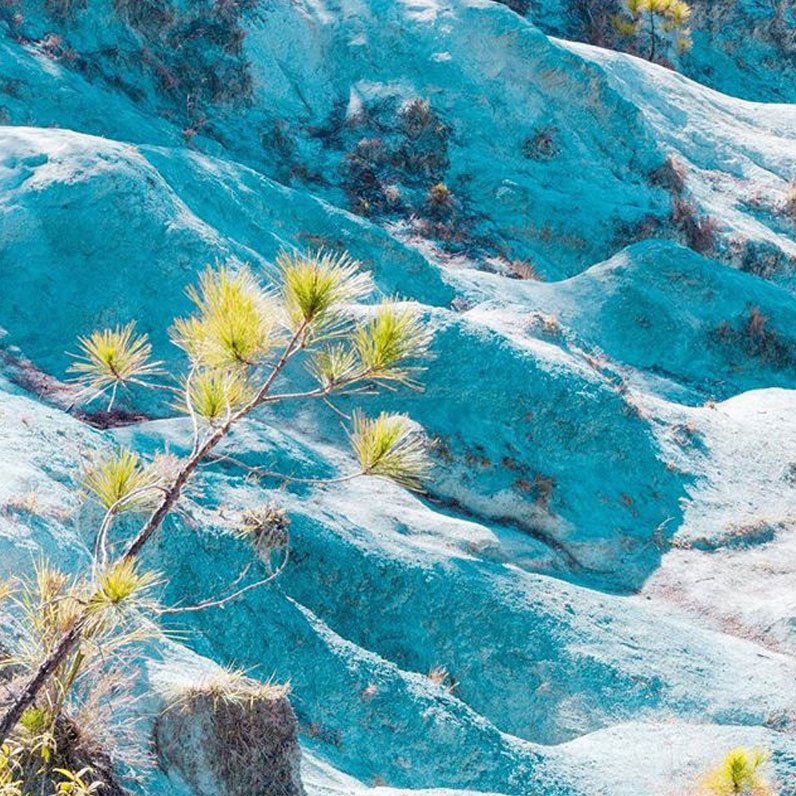 Where: Sagada, Mountain Province
Mystery and grandeur envelop the mountain town of Sagada. With the un-spoiled pine ridges and vegetation, it's known as the refuge for the broken-hearted.
There are myriads of places to see and take photos in Sagada, but the most otherworldly and IG-worthy would be these hills of blue-colored soil.
Recommended places near Blue Soil:
Marlboro Country
Kiltepan Peak
12. Nagsasa Cove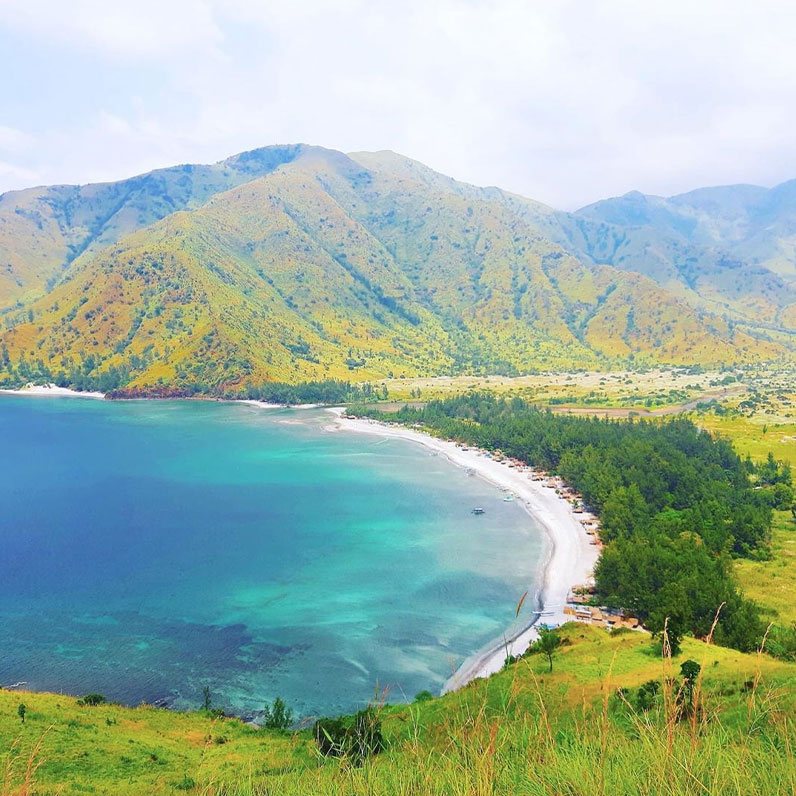 Where: San Antonio, Zambales
After the eruption of Mount Pinatubo, vast stretches of land were covered with ashes. Surprisingly, new beautiful places arose from these ashes – Nagsasa was one of them. It has an atmosphere more tropical than Anawangin and exciting colors, especially at sunset.
Recommended places to visit nearby:
Capones Island
Camara Island
Anawangin Cove
Talisayin Cove
Silanguin Cove
13. Mayon Volcano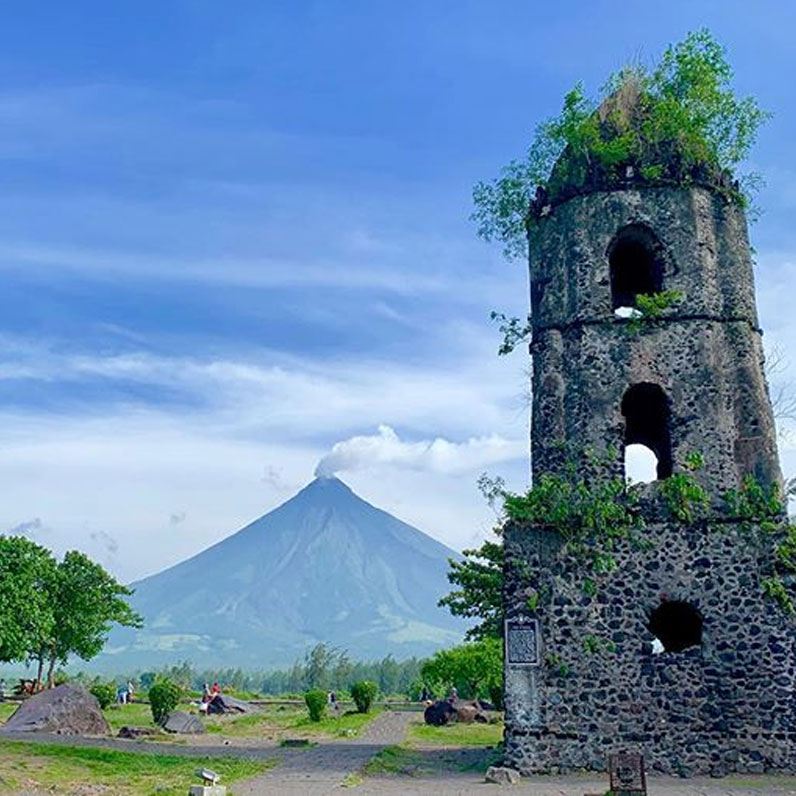 Where: Albay, Bicol
Mt. Mayon is as famed as Mt. Vesuvius in Italy because of its frequent volcanic activity. Mayon Volcano, however, is well-known because of its perfect cone shape.
The summit is usually covered by clouds, likened to the legends that shrouded it. Together with the Cagsawa ruins, it's a classic tourist spot that's found its way to plenty of postcards and will look great in your IG feed.
14. Twin Lagoon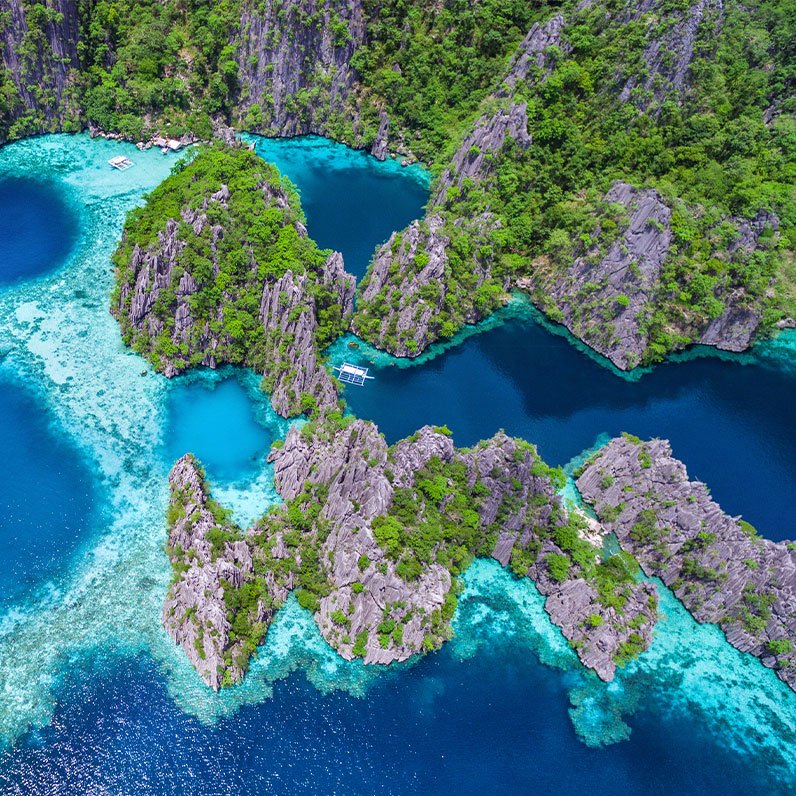 Where: Coron, Palawan
Palawan is hailed as the last frontier of the Philippines and world-famous for majestic natural wonders. One of these very Instagramable wonders is the Twin Lagoon.
Fall in love with the turquoise waters, karst rock formations, and tropical ambiance of Twin Lagoon. Beautiful as it is, it is just one of the most Instagrammed and adored swimming destinations in the Philippines.
(Read: Coron Palawan: Travel Guide, Activities, Budget, And Sample Itinerary)
15. Mararison Island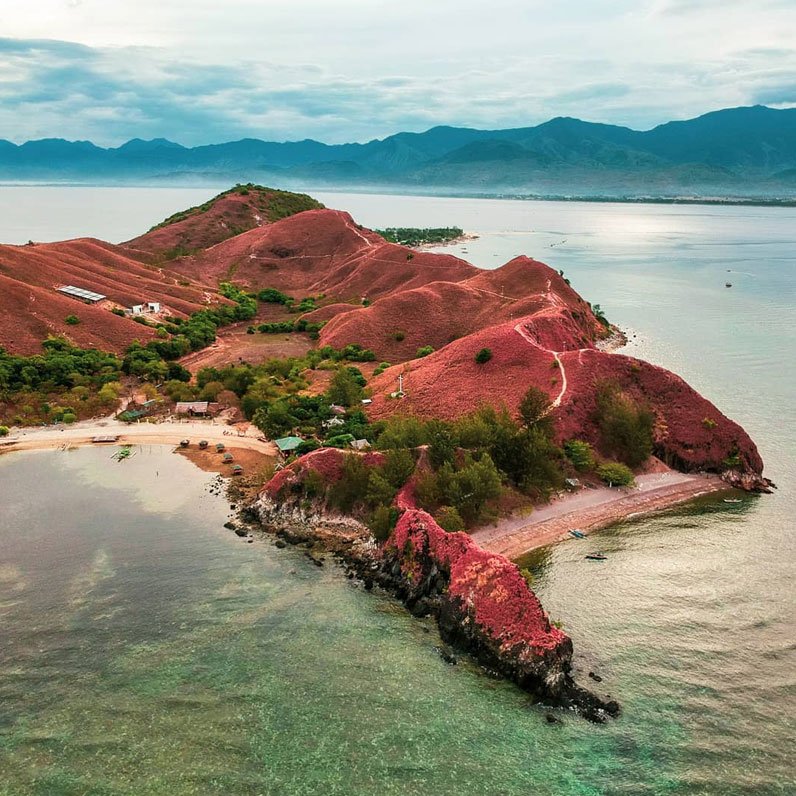 Where: Culasi, Antique
The island of Mararison is one of the underrated gems in the country. It has a grassland that reminds of Batanes or Pulag, and turquoise waters that quench your thirst for the Vitamin Sea.
16. Garin Farm Pilgrimage Resort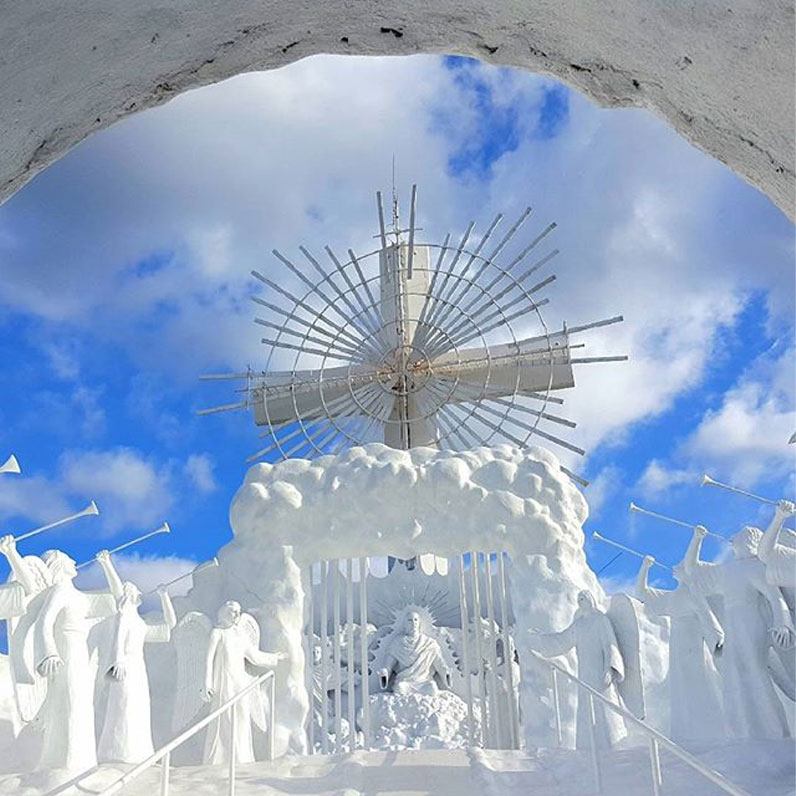 Where: Purok 2, San Joaquin, Iloilo
Sing the song "Bahay Kubo" as you look for the mentioned vegetables in this resort that combines leisure and agriculture.
It keeps a hidden pilgrimage area that depicts scenes from the Creation to the Ascension of Christ through art installations.
Nearby attractions for more IG posts:
San Joaquin Church
San Joaquin Cemetery
Miagao Church (UNESCO World Heritage Site)
17. Kawasan Falls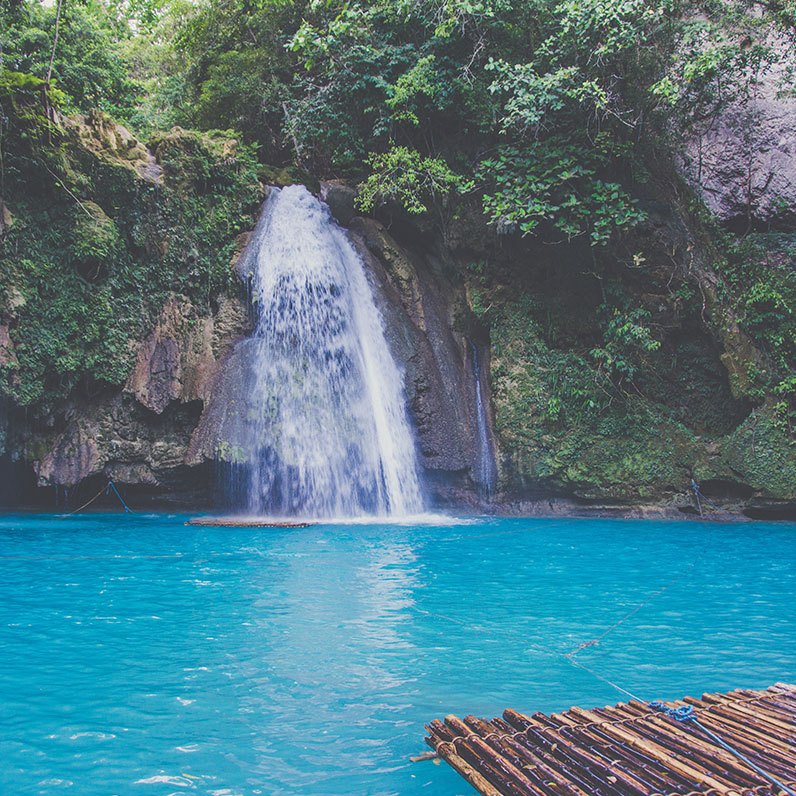 Where: Badian, Cebu
Vloggers love to feature Kawasan Falls because of its exciting tropical colors and undeniable natural beauty.
The three-tiered waterfalls invite you to extreme activities like hiking, diving, and canyoneering. It is a must-see and must-experience paradise if you plan to visit Cebu.
18. The Ruins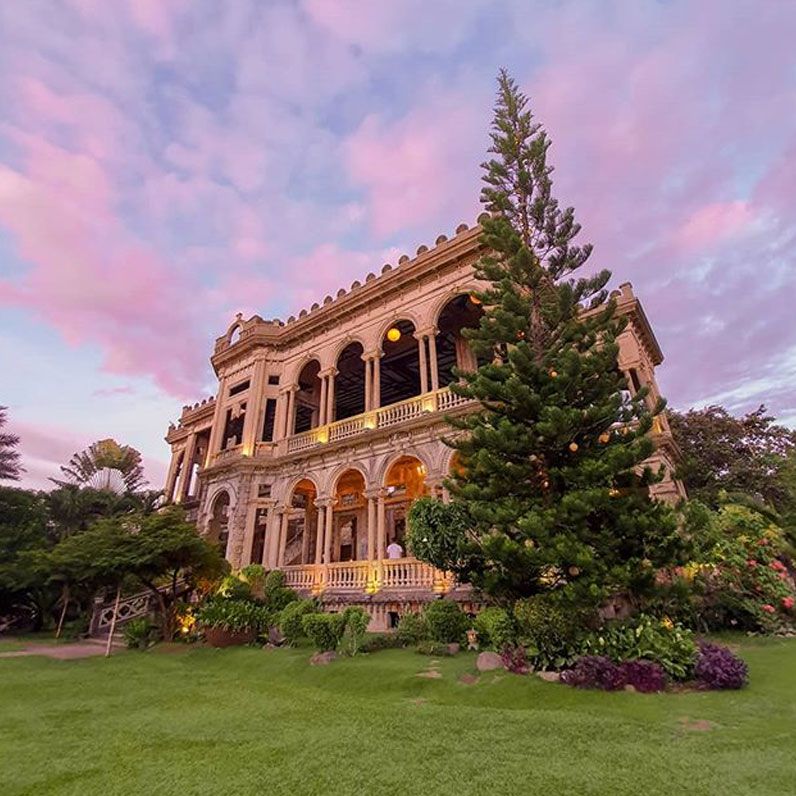 Where:Don Mariano Lacson Road, Talisay-Bata Border, Talisay City, Negros Occidental
For sure, you have heard of the Taj Mahal of the Philippines. It's the ancestral mansion of a baron in Negros Occidental built in the memory of his wife.
Decimated during Second World War, the ruins still stood proud at the farm bearing the romantic history that captures every visitor's hearts. A must visit when in Bacolod.
19. Chocolate Hills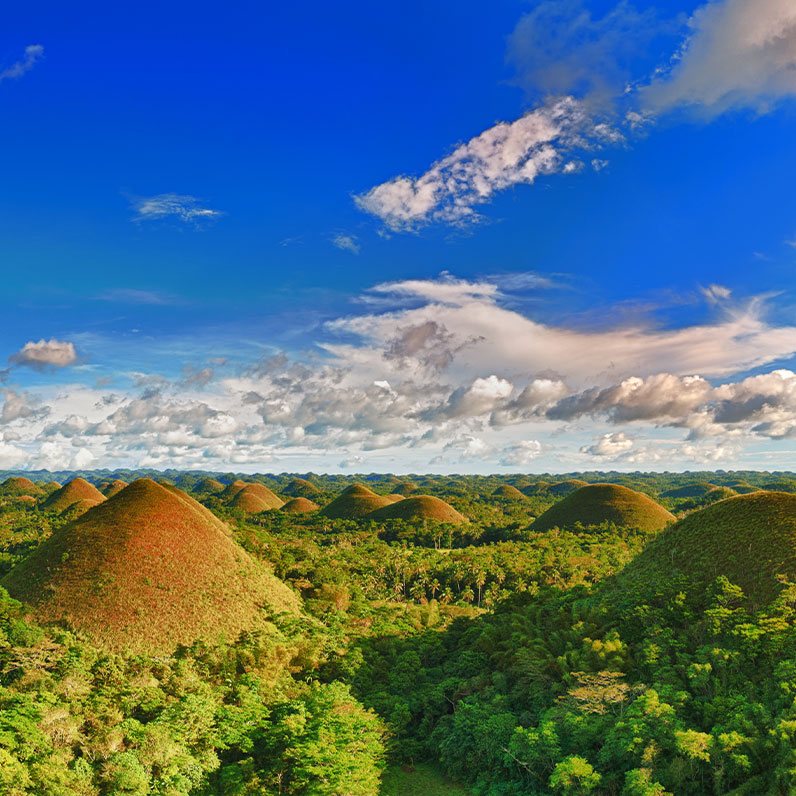 Where: Bohol (throughout Batuan, Carmen, and Sagbayan)
Whether you see a legendary formation or as a scientific phenomenon, the Chocolate Hills is a sight that is unique in the world.
More than just a classic feature on Philippine postcards, the 1,268 earthen cones made headlines to the National Geographic. Never miss the opportunity to take photos and be proud of these mounds that some say resemble giant Hershey's Kisses.
For an aerial view of the hills and more exciting experience, Hot Air Balloon Rides are available from October 1st to June 1st.
20. Kalanggaman Island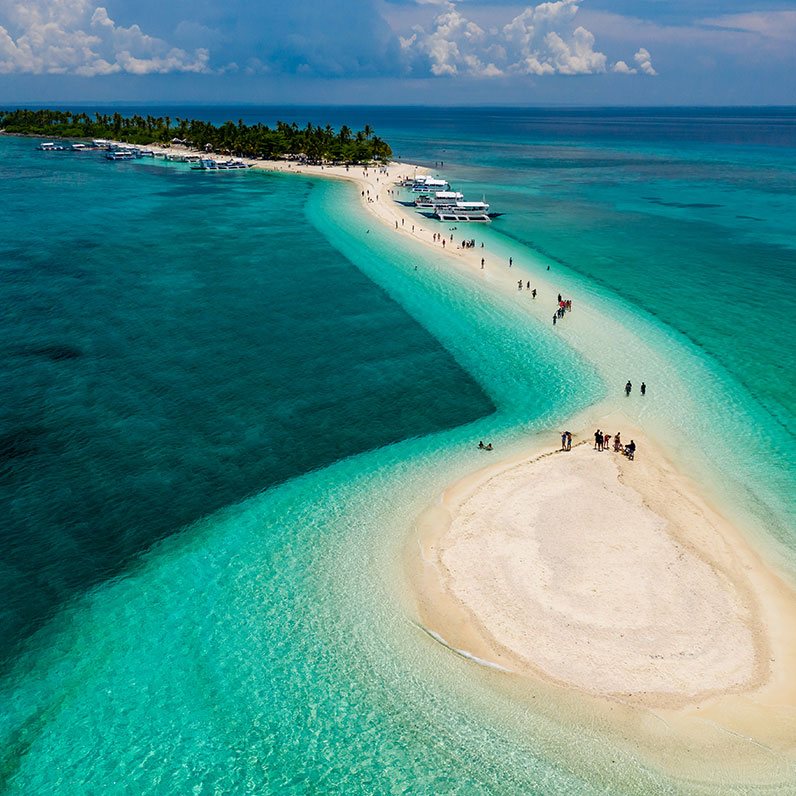 Where: Palompon, Leyte
Channel your inner Moana at this sandbar in Leyte.
Who won't fall for an island with arrays of palm trees, white sands, and glistening azure waters? Even without filters, the scenery overwhelms like a blockbuster movie.
(Read: Kalanggaman Island: A Pocket Guide For Weekend Warriors Of All Kinds)
21. Paliton Beach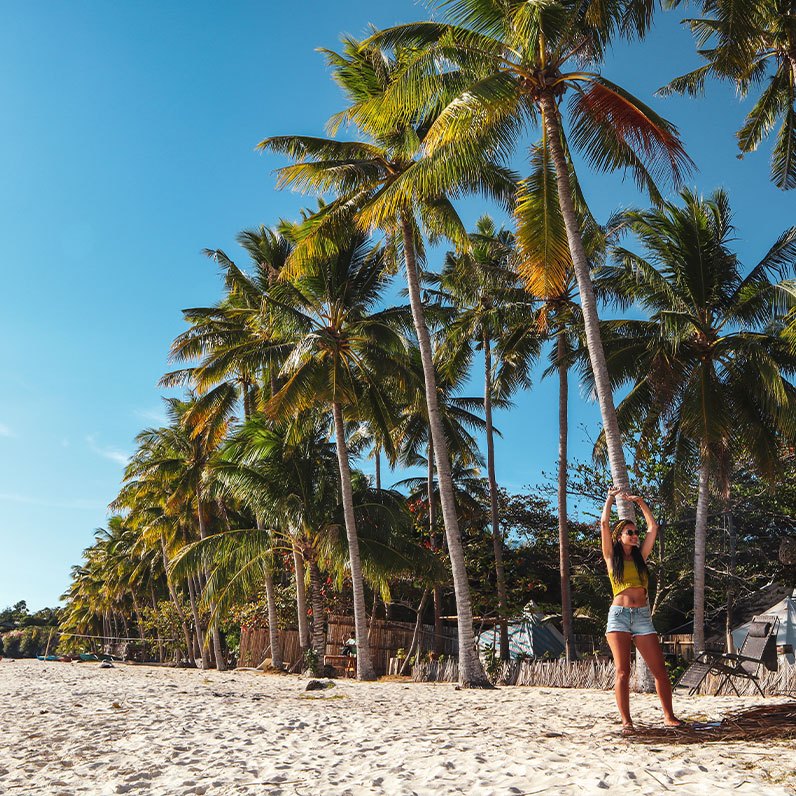 Where: Province of Siquijor
Often overshadowed by voodoo or witchcraft, Siquijor doesn't get much spotlight. The good part is that the crowds often avoid it leaving the provinces hidden gems untouched.
One such gem is Paliton Beach, a paradise where you can spend a laidback vacation. It's also a great backdrop for an IG photo without getting annoyed over photobombers.
22. Boracay Beach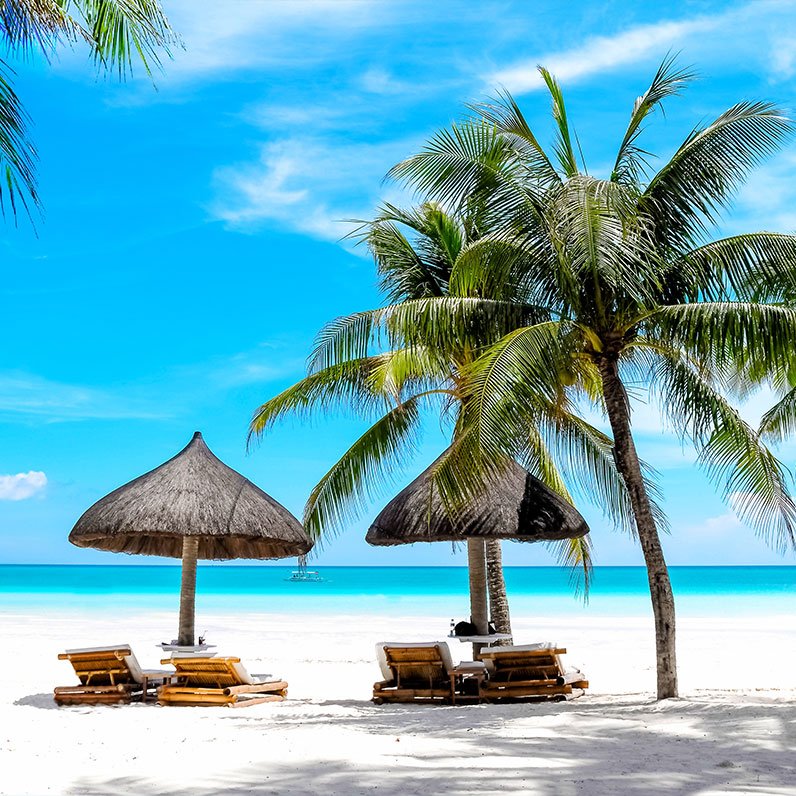 Where: Boracay Island, Malay, Aklan
Who doesn't know about the white-sands of Boracay? It's a famous beach party destination that's a favorite for locals and foreigners alike.
With the clean-up and reopening of the famous beach, feel free to stroll along the sands, swim in the clear blue waters, and—of course—document it all for the 'gram.
(Read: Boracay Opening: Here Are The Big Changes You Need To Know)
23. Dinagat Islands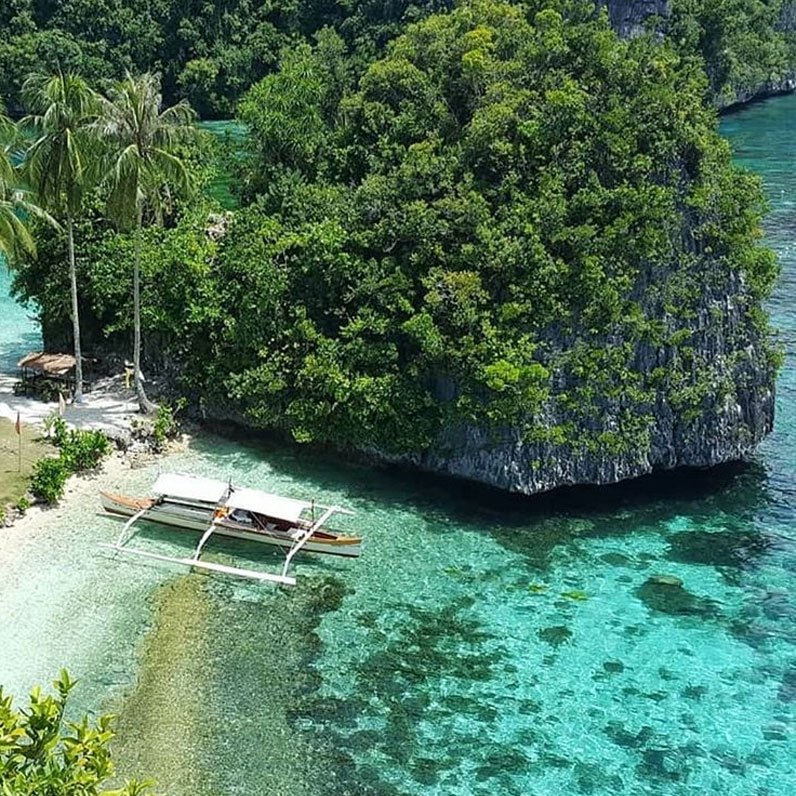 Where: Province of Dinagat
Everyone wants to dive in, so having a beach to yourself is difficult nowadays. But in Dinagat Islands, secluded paradises away from the crowds await. Bring your best summer OOTD and pose on these virginal islands with fierceness.
24. Panimahawa Ridge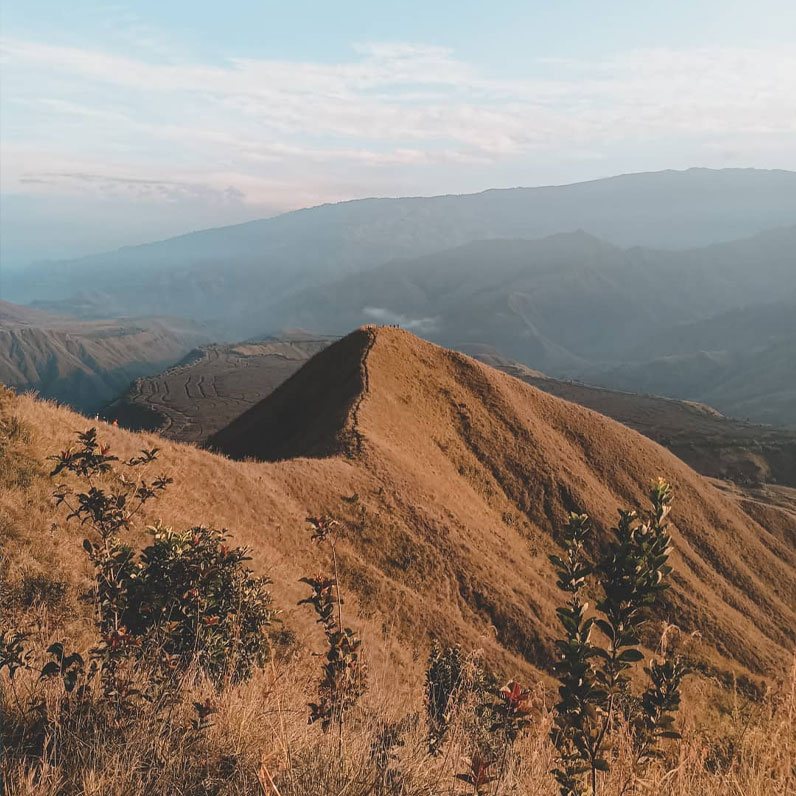 Where: Impasug-ong, Bukidnon
Of all the ridges of the mountain-rich province of Bukidnon, Panimahawa Ridge is the most famous and beloved of mountain-climbers and hikers. It has a lush forest and vast rolling hills where a sea of clouds hover for perfect natural scenery.
25. Pink Mosque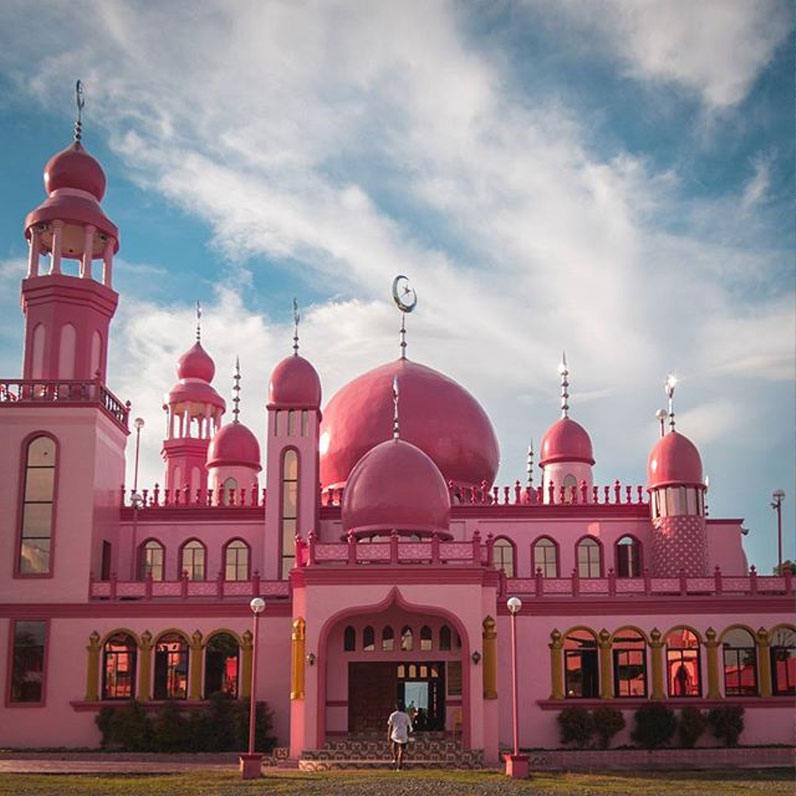 Where: Datu Saudi-Ampatuan, Maguindanao
Officially known as Masjid Dimaukom, it's one of the four pink mosques in the world (Malaysia, India, and Iran).
The striking color has turned heads complemented by an interesting story that Christians built it. The pink mosque stood for unity, peace, and love; it also became the new face of Maguindanao.
(Read: Boracay Island Alternatives: 6 Breathtaking Beach Destinations In The Philippines)
26. Pink Beach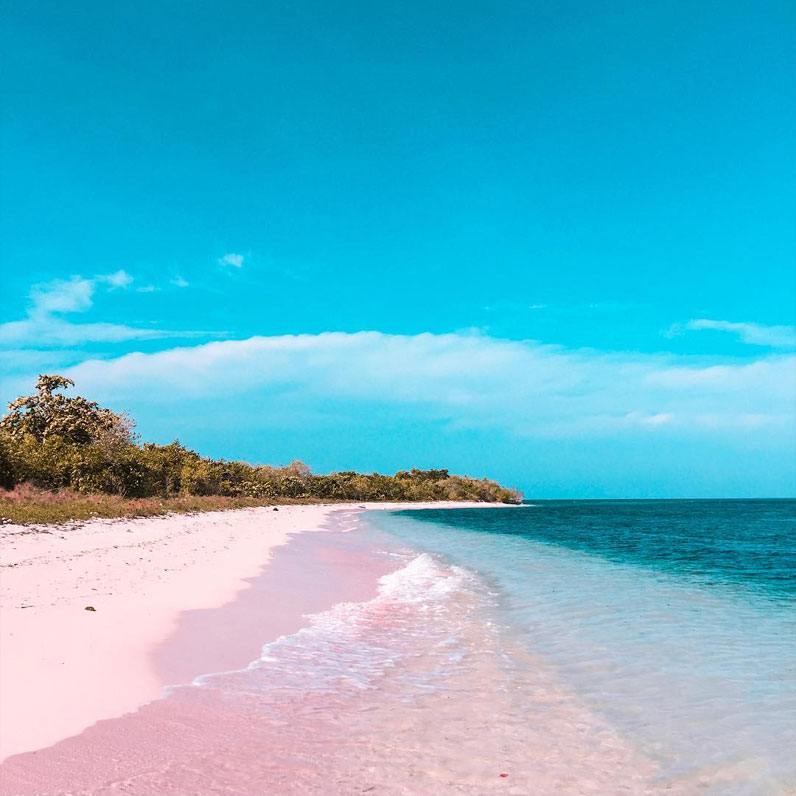 Where: Sta. Cruz Island, Zamboanga
Tourists look forward to basking on white-sand beaches, but Zamboanga hides a fancier paradise: a beach with pink sands! These rosy grains of sand came from ground red corals. To preserve its beauty, the visitors are regulated, and no overnight stays are allowed on the island. So, be one of the few who sees this gem.
27. Asik Asik Falls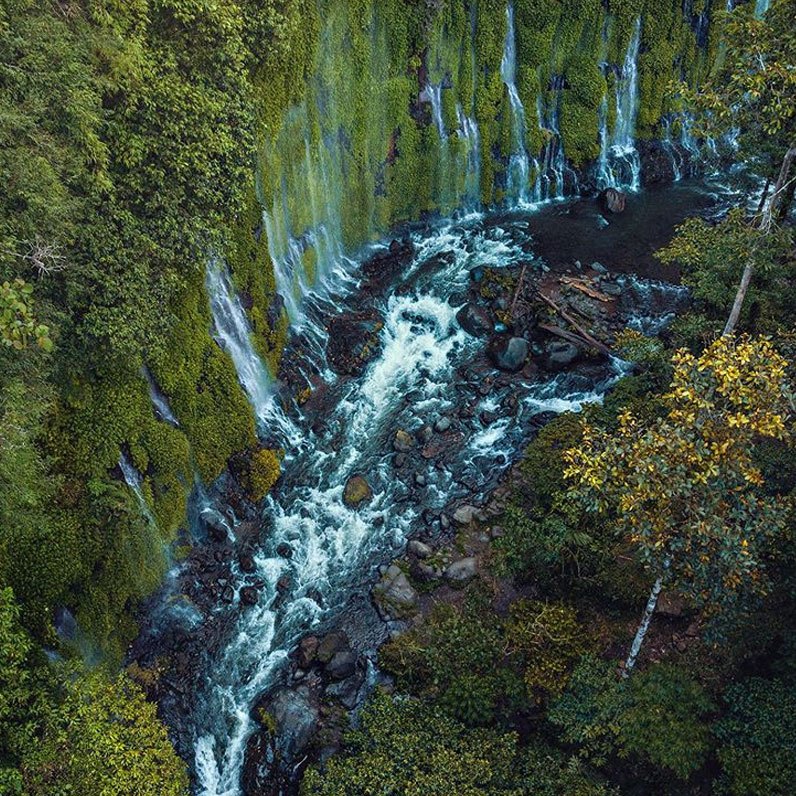 Where: Alamada, Cotabato
In the Hiligaynon language, Asik means "sprinkle" which describes the appearance of this Instagram-worthy water feature.
The falls flow down beautifully like horsetails in contrast with the verdant rocks. This ethereal fall is perfect for fanciful photoshoots.
28. White Island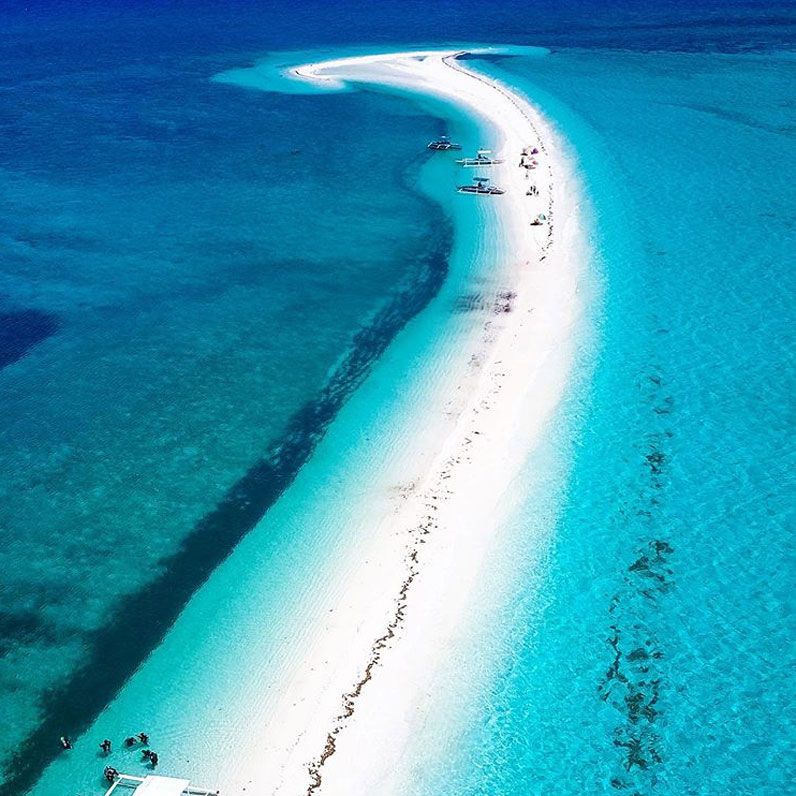 Where: Alamada, Cotabato
Camiguin keeps a lot of surprises, and one of these is White Island. However, it's technically not an island but a sandbar. Experience a summery view with the powdery white sands, blue waters, and a pair of volcanoes. Never miss visiting this swimming paradise.
29. Sugba Lagoon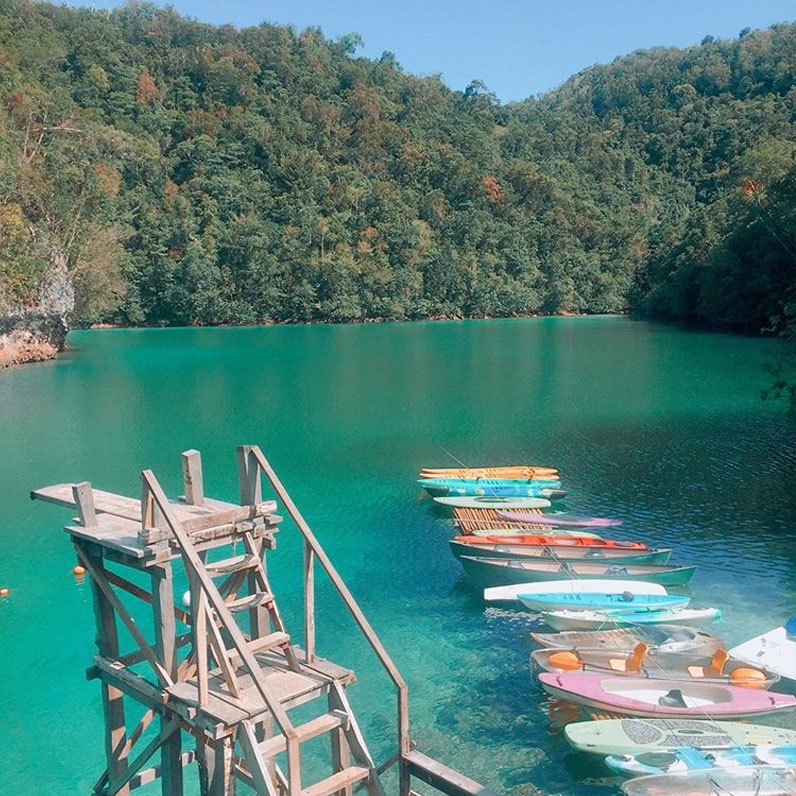 Where: Caob Island, Siargao
Siargao has a lagoon at par with what you can find in Coron.
It has crystal blue waters and scenic land formations. Plus, you get to appreciate the place because it is serene and less crowded.
You can also ride a boat to Kawhagan Island, a sandbar where you can bask under the sun.
30. Hinatuan Enchanted River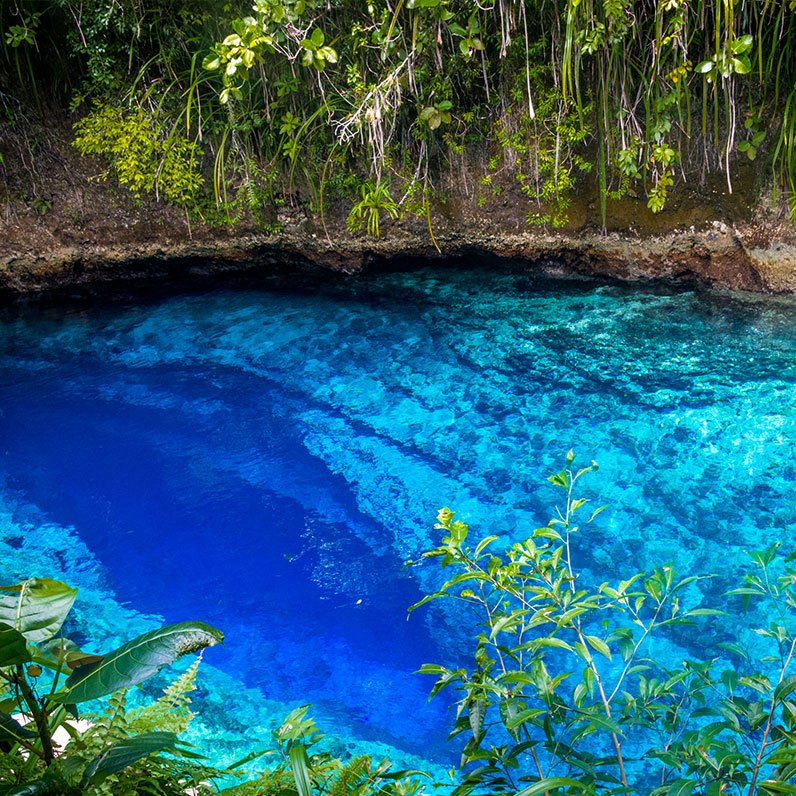 Where: Barangay Talisay, Hinatuan, Surigao del Sur
The river in Hinatuan flows with mystery as it has seemingly sprung from nowhere!
The water possesses the brightest and bluest hues to captivate all beholders and fits perfectly with your "on your feed" goals. Put this in your list for your next travel – it's more than worth it!
There are still many IG-worthy places in the Philippines so the list may have skipped something. But do you think we hit the items on your list?