2020 Buffet List: Top 18 Affordable Eat-All-You-Can Restaurants In Metro Manila
11 min read
Whether you're hungry as a hippo or just in the mood for trying a smorgasbord of dishes, you can never go wrong with an eat-all-you-can lunch or dinner session with the squad. And if you're looking for the best buffet restaurants in Metro Manila, you've come to the right place—happy to report that we've found the most budget-friendly spots for binge eating.
While most buffet restaurants in Manila are moderately priced, there are budget eat-all-you-can spots where you can a have a good fill without spending too much. We scoured every nook and cranny of the metro and here are a few unli-serving food joints we've found.
1. Kowloon House
16 West Avenue corner Times Street, West Triangle, Quezon City
Buffet prices
Adults: P295
Kids: P215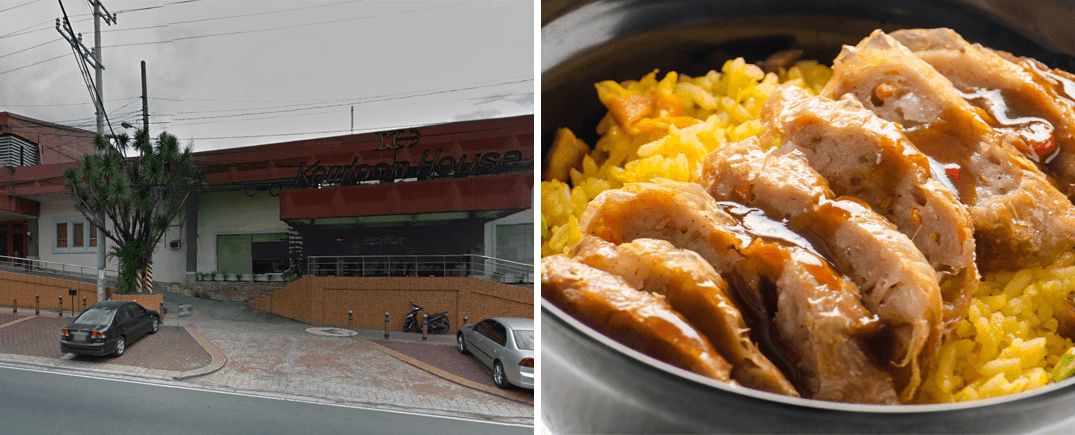 Kowloon House may be famous for their ginormous siopao and siomai, but over at their branch on West Avenue, there's a whole new world of exciting dishes spread out on a long buffet table.
For the price, you can feast on Kowloon House's favorites such as the siopao or siomai, as well as exciting dishes like stir-fried noodles, beef tenderloin, bacon shrimp roll, pork tausi spareribs, noodles, and a colony of dimsum.
(Read: Top 5 Budget Restaurants In Project 4, Quezon City)
2. Finio Restaurant
220 Tomas Morato Avenue, Sacred Heart, Quezon City
Buffet prices
Breakfast: P145
Lunch: P275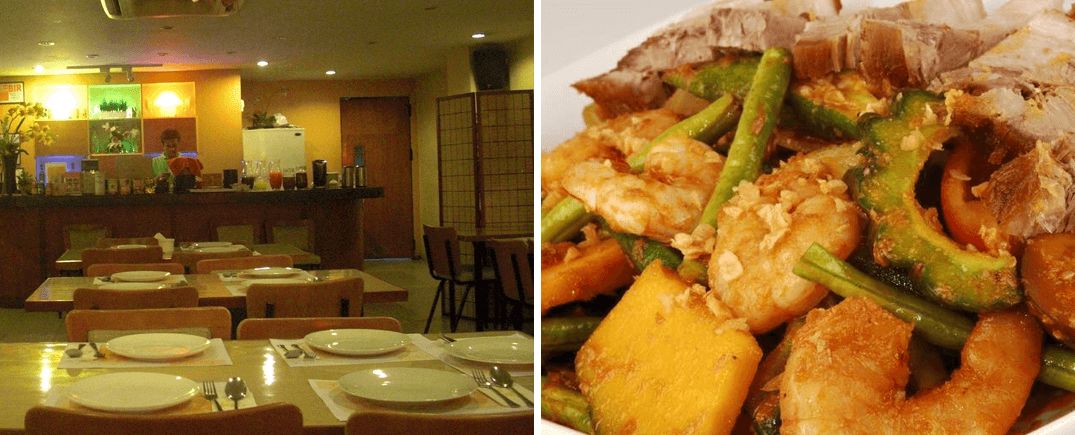 Want to chow down on all-Filipino fiesta for no particular reason? Bring your friends and family over to Finio Restaurant in Quezon City to feast on a smorgasbord of eat-all-you-can Filipino dishes, ranging from the most common to the divine.
While Finio specializes in local cuisine like kare-kare, caldereta, and chicken inasal, they also offer Mongolian-style dishes where people can get an assortment of meat and veggies and have them stir-fried to perfection. If that's not enough, do know that they have crispy pata, too—deboned for your ultimate dining pleasure.
3. Tramway
65 Timog Avenue, South Triangle, Quezon City (P278 for adults, P198 for kids 4ft and below)
G/F Worldwide Corporate Center, Shaw Boulevard corner Edsa, Mandaluyong City (P278 for adults, P198 for kids 4ft and below)
1600 Roxas Boulevard corner Layug Street, Pasay City (P278 for adults, P198 for kids 4ft and below)
76 Scout Alcaraz Street, Saint Peter, Quezon City (P268 for adults, P190 for kids 4ft and below)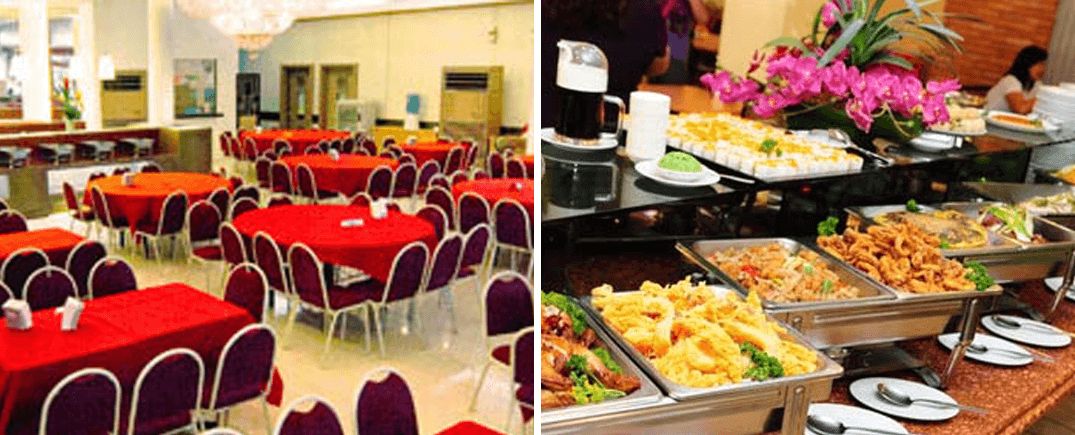 Since 2001, people have been flocking to Tramway because of their scrumptious budget buffet offerings. After all, nothing feels better than sharing the good times with your friends and family over delectable treats like steamed fish, noodles, sweet and sour pork, spiced clams, Hong Kong-style fried chicken, and dimsum, among others.
Aside from its unbeatable price, Tramway also has function rooms suited for events like birthdays, baptisms, or a simple food-tripping payday feast.
4. Lee Hak Unlimited BBQ Restaurant
Pioneer Centre Supermart, 8006 Pioneer Street, Kapitolyo, Pasig City
Buffet prices
Weekday lunch: P359
Weekday dinner: P399
Weekend unli barbecue: P499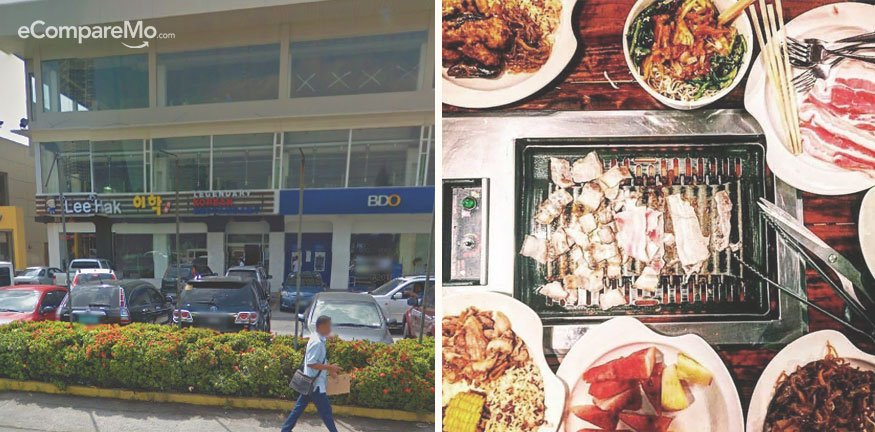 The main draw of Korean eat-all-you-can restaurants is the pleasure of grilling your own meat in front of you, allowing you to control how cooked you want it to be. What sets apart Lee Hak from other Korean grill places is that they cook your order on the spot, which means no more queuing with other patrons or getting stale and constantly reheated food.
5. Cabalen Filipino-Asian Buffet
Sixteen branches across Metro Manila
Buffet price: P338 (plus VAT)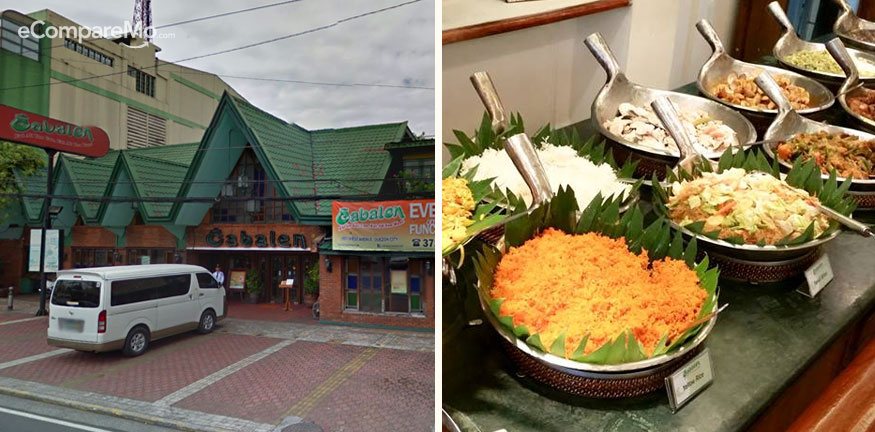 Cabalen has been serving tray after tray of Kapampangan cuisine ever since it first opened its doors almost 30 years ago.
While their chain of restaurants has been known for serving all-Filipino fare like kare-kare and sisig, the Filipino-Asian variant of the restaurant has stuffed in more Asian dishes: maki rolls, pad thai, pork siomai, and other heavy favorites.
6. Café Sweet Inspirations
311 Katipunan Avenue, Loyola Heights, Quezon City
3/F Hemady Square Bldg. E. Rodriguez Sr. Avenue, Quezon City
5/F Shangri-La Plaza, Main Wing, Edsa corner Shaw Boulevard, Ortigas Center, Mandaluyong
Buffet price: P420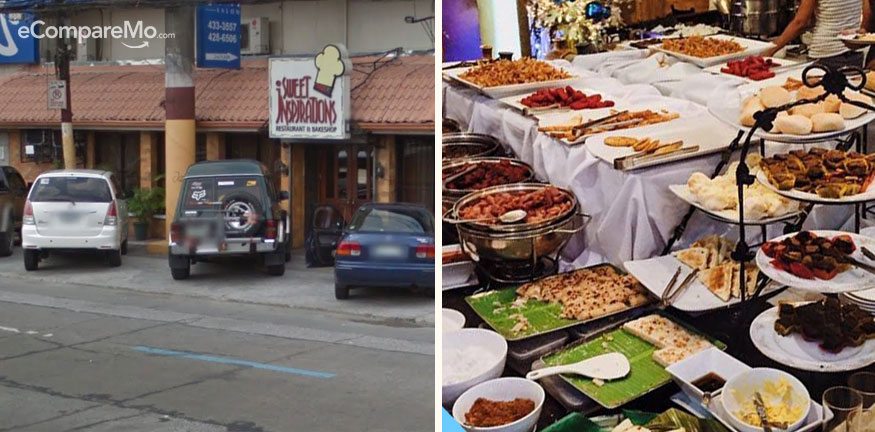 The Katipunan crowd knows that Sweet Inspirations remains unfazed by the endless facelift of the area. While a number of good ol' neighbors have come and gone, the quaint cafe slash all-you-can-eat Mongolian barbecue has stood the test of time. They've since branched out with two more locations in Hemady and Shangri-La Plaza.
While you can get a single bowl for just P260 on weekdays from 10:30 AM to 3 PM, the buffet option, which is available any time of the day, is the big draw here. For a reasonable price, you get to feast on unlimited bowls of protein, veggies, and carbs cooked just the way you like it.
7. YumBoss Putok Batok Restaurant
146 Sumulong Highway, Mayamot, Antipolo, Rizal
G/F, Manhattan Park View, General Romulo Avenue, Araneta City, Cubao, Quezon City
2/F, Grandz Commercial Building, Mac Arthur Highway, Caloocan City
Upper G/F, Felmans Place, Gen. Kalentong Street, Mandaluyong City
451 Amang Rodriguez Avenue, Manggahan, Pasig City
Buffet price: Unli dishes ranging from P219 to 699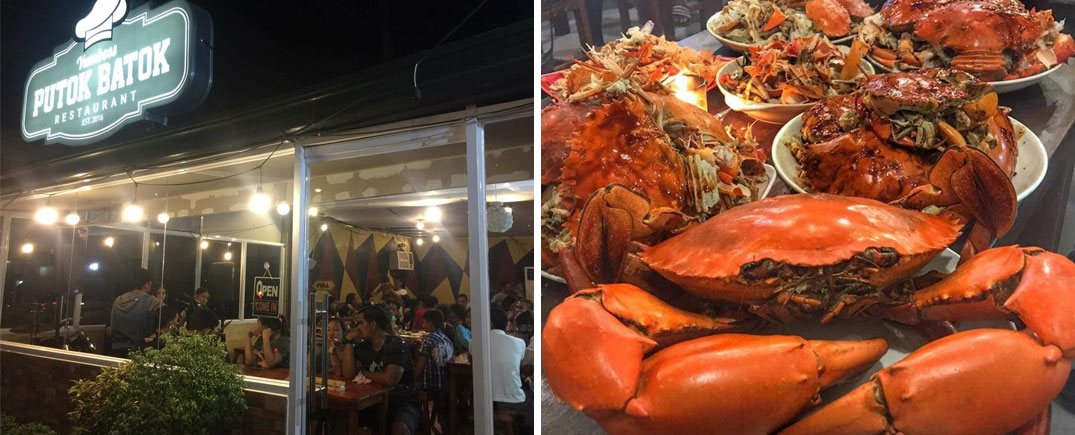 What do you crave today? Shrimp? Crabs? Sinigang? Bagnet? What if you just want to satisfy your cravings with just one dish AND without blowing your budget?
YumBoss offers cheap buffet that's good for two and for solo dinners. Good for two dishes include sisig (P369), sinigang (P389), and adobo (P389). For solo dinners, they offer wings (P219), chicken and calamares (P259), chicken BBQ (P219), bagnet (P259), liempo (P279), dinakdakan (P219), steak (P399), and a seafood combo of crabs and shrimp (P699).
(Read: Top Samgyupsal In Metro Manila For Budgets Of P500 And Below)
8. The Strand Café
Ground Floor, One Pacific Place Serviced Residences, 161 H. V. Dela Costa Street, Bel-Air, Makati City
Buffet price: P429 from 6 AM to 10 AM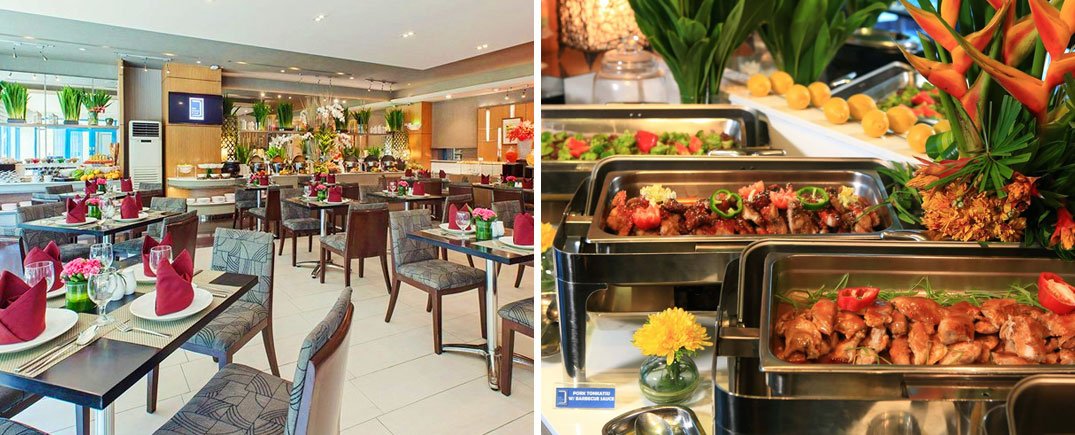 If Eastwood has Somethin' Fishy, then Salcedo Village takes pride in its homegrown breakfast buffet place called The Strand Café.
For those working night shifts, gorging on a wide assortment of breakfast staples like the omelet station, bread baskets, salad bar, Filipino breakfast staples, and more is the perfect way to unwind after work.
9. Teppanyaki Xpress
2/F, Fisher Mall, Quezon Avenue, Del Monte, Quezon City
Buffet prices
Sushi: P348 + tax
Teppanyaki P798 + tax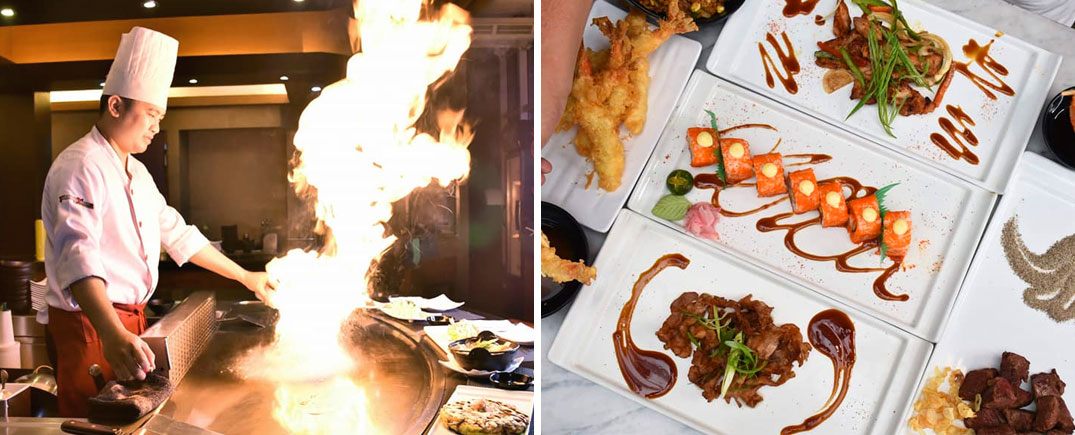 Fisher Mall has a lot of hidden gems for serious eaters, and Teppanyaki Xpress is one of them.
They offer eat-all-you-can sushi, where you can feast on your favorite rice rolls made as you order. They also offer an unli teppanyaki option. Both are offered from Monday to Saturday, 11 AM to 8 PM.
Some of the delectable Japanese treats you can expect are Hawaiian maki, California roll, salmon cheese roll, eel sushi, tuna sushi, and so much more.
(Read: Vegetarian-Friendly Restaurants To Try In Metro Manila)
10. Quezon Filipino-Spanish Buffet
2/F, Fisher Mall, Quezon Avenue, Del Monte, Quezon City
Buffet prices
Lunch (Monday – Friday 11:30 AM – 2 PM): P499
Dinner (Monday – Thursday 6 PM – 9 PM): P499
Dinner (Friday – Sunday 6 PM – 9 PM): P599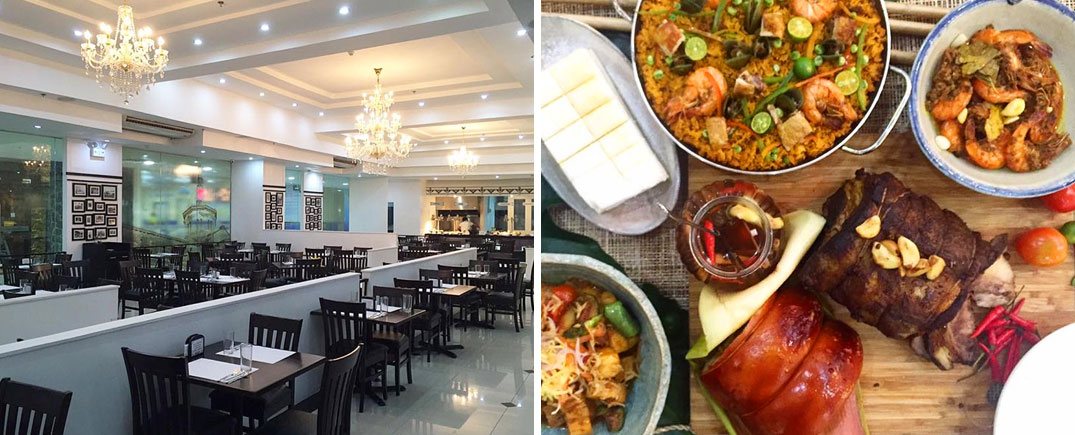 Filipino-Spanish cuisine evokes a sense of luxury. However, one doesn't need to burn some serious cash just to enjoy all-time favorites like gambas, paella, embutido, and lechong baka. All you have to do is head to the Quezon Filipino-Spanish buffet.
Apart from the said food items, you can take a wild ride filled gastronomical treats like chicken sisig, pork binagoongan, crispy kangkong, sardines pasta, lechon belly, beef kare–kare, and so much more.
Save some room for their merienda station because they have amazing finishers like turon, s'mores, leche flan, and salted egg buchi.
11. Caffe Dolce
848 Banawe corner Linaw Streets, Sienna, Quezon City
Buffet price
Dessert Buffet (Monday – Sunday, 11 AM – 11 PM): P299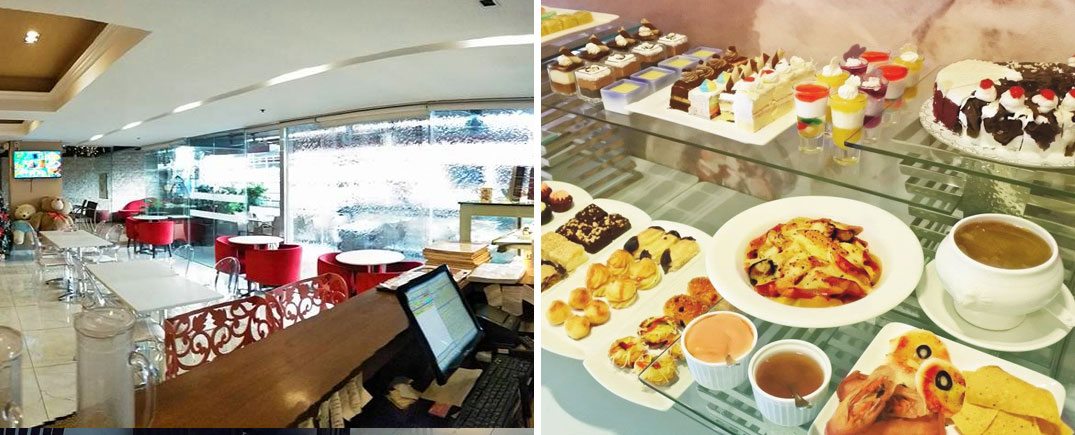 Caffe Dolce on Banawe may popular because of items like lasagna and plates of pasta, but it's the dessert buffet that makes people come back for more.
Give in to your saccharine cravings with their numerous cakes, pastries, and pies. Don't forget to wash all the sweetness down with a cup of coffee.
You're better off going to Caffe Dolce than spending that money on just a slice of cake and a cup of coffee elsewhere!
12. Master Garden
310 Tomas Morato Avenue Extension, South Triangle, Quezon City
Buffet prices
Breakfast (Monday – Sunday, 7 AM – 10 AM): P145
Lunch (Monday – Sunday, 11 AM – 2 PM): P269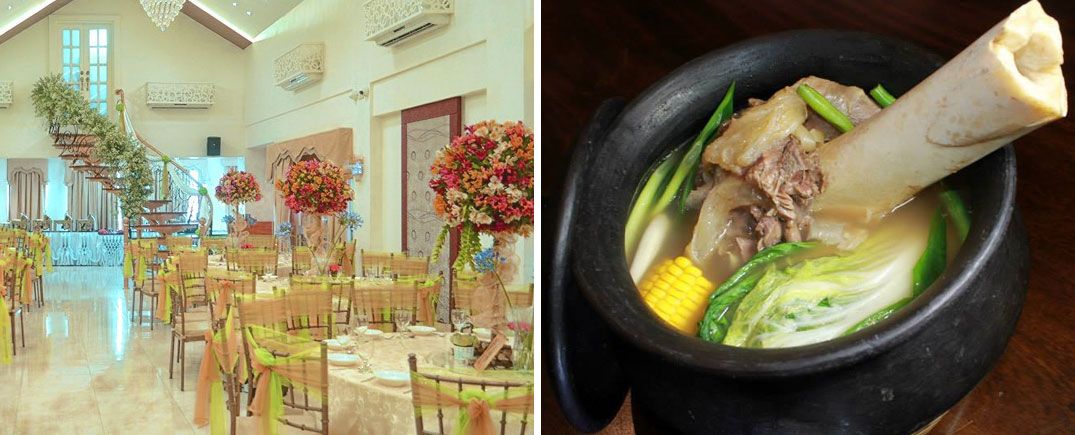 Unlike other buffets where the offerings are constant, Master Garden excels at offering unique sets of dishes every day.
Usually, their buffet would consist of unlimited servings of soup, salad, a noodle dish, beef, chicken, pork, fish, vegetables, rice, fruits, and beverages. It's like going on a Filipino version of a seven-course meal but without the exorbitant price.
(Read: Get Your Money's Worth On All-You-Can Eat Places With These Combos)
13. Hi Rice! Grill
50 Semicon Building, Marcos Highway, Dela Paz, Pasig City
Buffet price: P299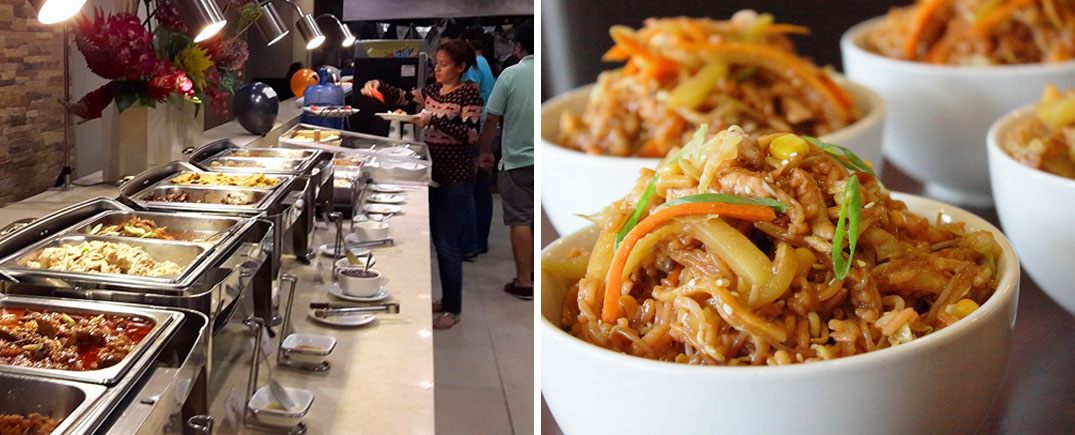 There's no such thing as "no rice" at Hi Rice! Grill.
Although their main attraction is Mongolian barbecue—stir-fried rice or noodles with meat, vegetables, and various sauces cooked on a large griddle—they also have a multitude of dishes as well as a dessert station.
Create your own Mongolian dish and pair it with their delectable dishes. Just don't blame us if you go beyond your usual rice intake.
14. G Point Smorgasbord & Bar
510 Padre Faura Street corner Adriatico Street, Ermita, Manila
Buffet price (Monday to Saturday 11:00 AM to 3:00 PM, Sunday 1:00 PM to 4:30 PM): P349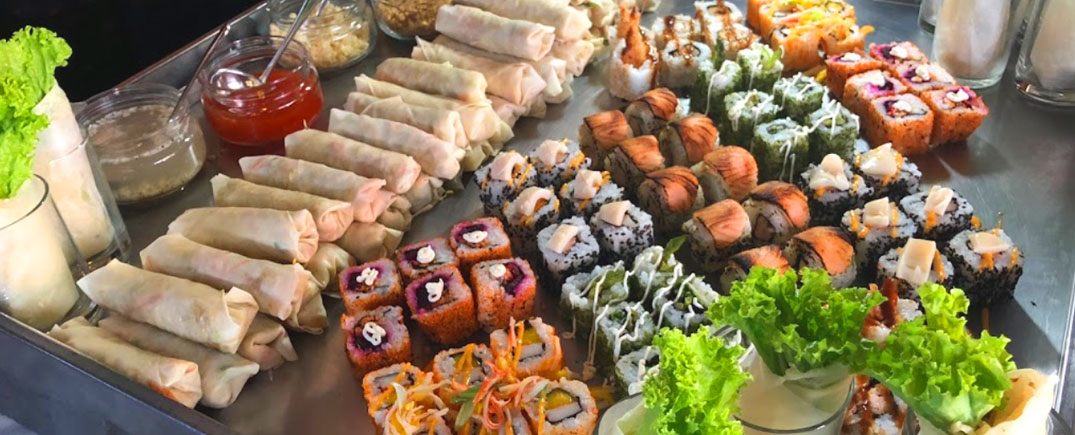 The unassuming G Point may seem like just another western-style pub with its dim lights, unfurnished floorboards, and a classic counter. However, this down-to-earth establishment is a gastronomic paradise for those who want to experience a multitude of cuisines in one sitting: American, British, Mediterranean, Scandinavian, Japanese, and more.
The joint lives up to its smorgasbord name as you can dine to your heart's content on dishes such as cold cuts, sushi rolls, buttered shrimp, meat loaf, and so much more. You can even shoot some pool while you take a little break before going for the next round.
15. Islas Pinas
G/F Double Dragon Plaza, Diosdado Macapagal Avenue, Baclaran, Pasay City
Buffet prices
Lunch (11:00 AM to 2:30 PM): P488
Dinner (6:30 PM to 10:00 PM): P488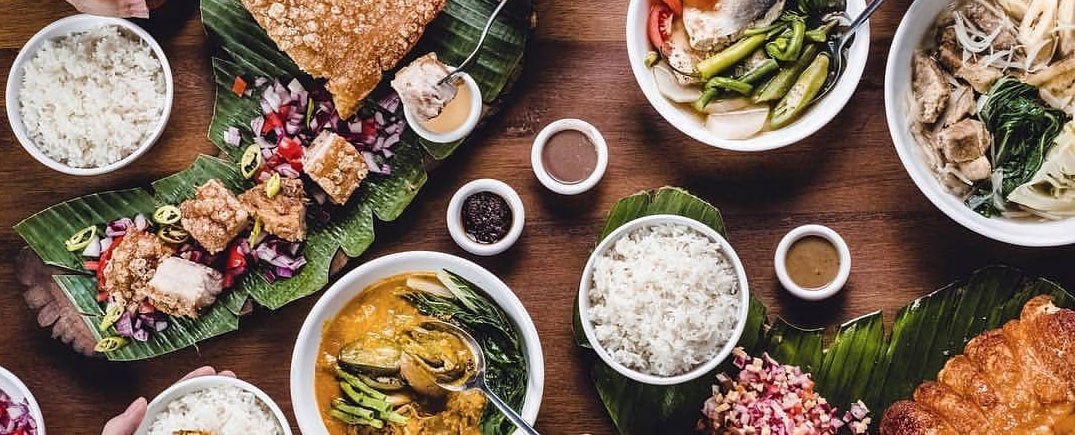 As its name implies, Isla Pinas offers a variety of dishes that represent the best of Filipino cuisine from all corners of all our islands.
Under the direction of renowned chef Margarita Fores, the restaurant is successful in doing so from the highly stylized stations to the selection of dishes it serves to the guests.
You can take advantage of the numerous food stations such as the Panaderya, where classic baked goodies such as pan de sal, pan de ube, and others are aplenty. Meanwhile, the Alamat station makes classic regional cooking more accessible to the customers by featuring cuisine from Pampanga, Iloilo, Bicol, and other territories. Other stops such as the Bilao for the rice cakes and Tusok-Tusok for grilled street food are there to elevate your everyday dining experience.
(Read: 10 Must-Try Restaurants In Binondo)
16. Zandro's Grill
1189 Quirino Highway corner Nightingale Street, Kaligayahan, Quezon City
Buffet prices
Lunch (11 AM – 2 PM): P299
Dinner (5 PM – 10 PM): P299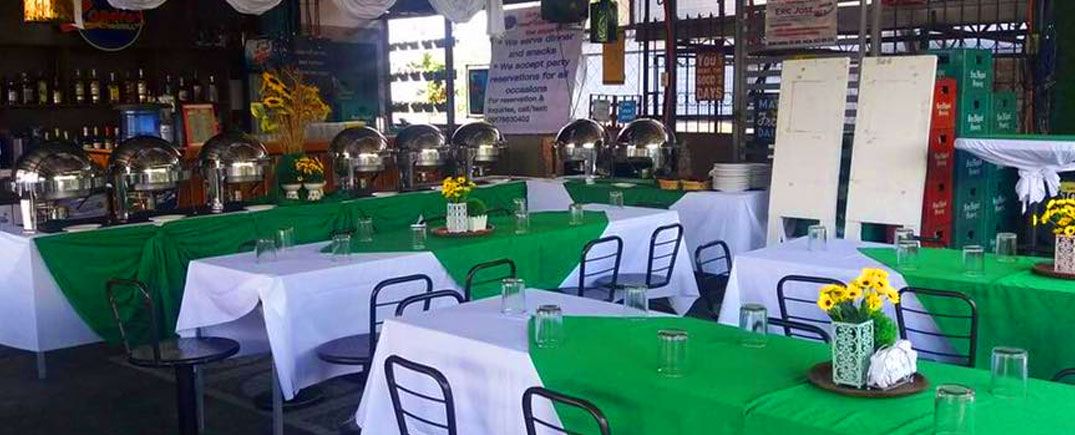 Zandro's Grill may not be your go-to place when you're thinking of dining out until you can't eat anymore, but when you need a place where you can fit in a huge crowd of heavy eaters, this is the place to be. Whether you have a big meetup happening or a more intimate event like baptism or weddings, the restaurant's all-Filipino menu is a perfect choice.
What should you expect from Zandro's Grill? Think of their selection of dishes as your traditional fiesta dishes, except you no longer have to wait for a holiday to experience them: sisig, lechong kawali, caldereta, chop suey, lumpiang shanghai, boneless fish steak, and so much more. They also have all-day breakfast items and free-flowing dim sum.
17. Sitio Verde
50 Scout Tobias Street corner Scout Fernandez Street, Laging Handa, QuezonCity
Buffet prices
Lunch (11:00 AM to 2:30 AM): P298
Dinner(6:00 PM to 10:00 PM): P298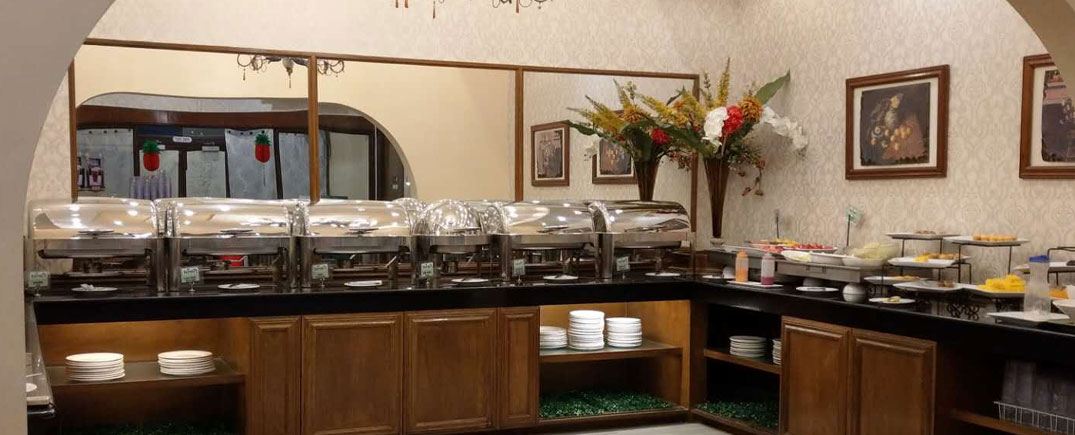 If your idea of a good food binge is a revolving menu that changes at least twice a week, then you're in a treat at Sitio Verde. Every two days, most of their menu items change, which means you can visit the place thrice a week and still taste something new.
Apart from the revolving menu of delectable Filipino dishes, they have specials for the day such as beef rendang, patatim, chicken inasal, and pork tonkatsu. Hardcore kare-kare fanatics will be happy that their beloved dish as well as their do-it-yourself pasta station.
Don't forget to swing by their dessert booth for a nice finisher.
18. Koko Kofi
704 Rizal Avenue Extension, Grace Park, Caloocan City
Buffet price: P169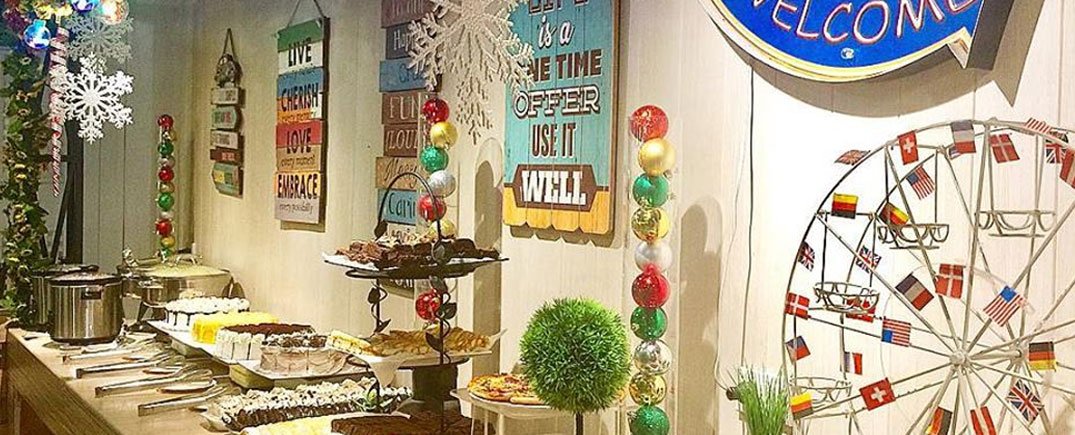 Not every all-you-can-eat establishment has to be about the full monty. Sometimes, you just need a light snack—and this is where Koko Kofi can help you. This coffee and dessert shop in Caloocan City wants you to take advantage of their unlimited pasta experience—for less than P200.
So, what does their pasta and dessert buffet have in store for you? For starters, you can get countless plates of spaghetti, carbonara, and baked mac with their other items such as cakes, popcorn, candy, ice cream, and more.
If you want to expand your choices, you can add P79 to your bill and get pizza, fried pao, cheese dogs, and bottomless iced tea and lemonade.
(This article was written on May 23, 2019, and updated on January 3, 2020.)