Credit Card Miles: Should You Save Or Spend Them?
5 min read
Racking up your credit card miles can come in handy for all those flights you've been putting aside. Unfortunately, amid the COVID-19 pandemic, it appears that the "cancel flight" button is the world's hottest destination this 2020.
With your travel plans in limbo until further notice, and your miles left sleeping in your account, what's the best way to make use of those points? Should you spend them on something instantly gratifying, or save them for a greater purpose—that is, when international travel becomes a thing again?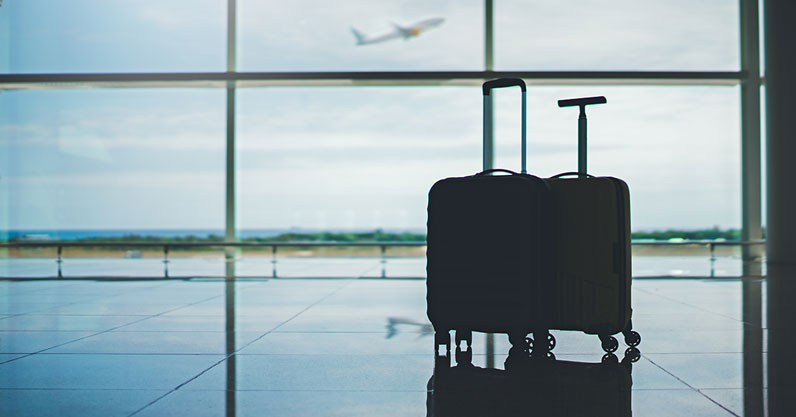 Miles in the time of pandemic
If you're using a credit card that allows you to earn miles for every purchase, you might feel down in the dumps due to the pandemic. After all, you've been probably funneling all your purchases through your miles card so you can keep on accumulating more points for every purchase.
However, this is one of those moments where miles seem worthless—and we can't blame you. The Inter-Agency Task Force (IATF) on Emerging Infectious Diseases suspended all leisurely air travel in hopes of curbing the spread of COVID-19. Mobility is only available for essential personnel and frontliners. Flights have been refunded or postponed at a later date that's still uncertain.
So what will happen to your hard-earned miles now? Unfortunately, the global airline industry is still figuring out what to do, as the sector is one of the hardest hit by the pandemic. According to Marketplace, this is a new low for the air travel sector and airline companies across the globe might rethink their program to allow their industry to rejuvenate.
Usually, airlines overhaul their miles policy by increasing the amount you need to spend to earn miles. In the Philippines, there's no word yet from the country's biggest carriers—namely, Philippine Airlines, Cebu Pacific, and AirAsia—as to how their miles program will change. As of now, their whole policy for airmiles remains the same.
But maybe something will change once flying becomes unrestricted again. When? That's difficult to tell at the moment.
Credit card miles for non-flight use
When people talk about frequent-flyer miles, they usually think in terms of scoring tickets at a low or even zero price. After all, that's the idea behind the entire program. However, those who are not savvy with these programs might not realize that miles have other uses that don't entail being onboard an airplane.
For instance, Cebu Pacific's GetGo frequent flyer program offers freebies and discount to select establishments for their members. Meanwhile, Mabuhay Miles not only offers freebies and discounts to their customers but also allows you to buy people items using your points through their eGift platform.
If you've been saving up miles for that big travel, it might be tempting to use them now for non-flight use now. Before you make any sudden decision, hear this out first.
A currency of its own
Unlike your standard credit card reward points system, people hold miles at a higher esteem, with every purchase maximized to help you rack them up faster than usual. But before you think of spending them for other means because you can't fly out in the foreseeable future, you might want to hold off your redemption for now.
If you're thinking of using up all your credit card miles, think again. There are many ways you can still make your points work for you, especially once we enter a post-COVID world. When this happens, you might not see a lot of "piso fare" promos in the future as part of their efforts to recoup all loses due to the pandemic.
What does it mean? If you have earned enough miles, then you can get cheaper tickets even when you buy them outside of promo season. Flying won't be a problem for you, even if they raise the ticket prices or make discounts less frequent.
In addition, you can also save lots of money from airline tickets if you decide to hold on to your miles right now. With global economies slumping, it's prudent to be mindful of your spending, even if you're flying on official business. With miles in play, you have the luxury to reserve some cash for savings or your other travel needs.
What about converting your other reward points into miles? Just like in investing, it's best to keep your points diversified—unless they are about to expire and you don't want them to go to waste.
For instance, your Globe points are only available up to June 30, 2020. To make sure they don't go to waste, you may convert them into AirAsia BIG points, with every 100 Globe Reward points giving you 300 BIG points. Only do this for loyalty programs that have a short shelflife.
(Read: Are Cancelled Flights Due To COVID-19 Covered By Travel Insurance?)
Go crazy over credit card miles? 
Now, should you keep on accumulating points? Currently, frequent flyer programs are offering discounts and extra points if you keep on using your airline-powered credit card. And this one is more complicated than a yes or no answer.
For instance, AirAsia Big is offering up to 50 percent more points if you use your RCBC AirAsia Visa credit card. When you spend at least ₱700 using the said credit card, you can get 50 percent more points than your usual accumulation.
For RCBC AirAsia Visa credit card, get one BIG point for every ₱22 spent. Do the math—with the program considered—and you can get 47.73 BIG points.
Now, accumulating points only makes sense during quarantine period if you're using your card for essential purchases like groceries, bills payment, and other basic needs. However, going the extra mile just to stock up on points might become detrimental not only to your finances during the pandemic season but also to your credit history.
With unemployment lurking around the corner, it's best to just limit your purchases to the basics; miles are just a cherry on top at the moment. Don't let it become your goal for now because your employment might be hit next. You don't want to see your points go to waste when your credit card account become delinquent.
With economies slowing down due to the coronavirus, it's wise to have the ability to purchase certain items without using your cash reserves. For air travel, miles will be your best friend in a post-COVID world.
Hold on to them for now. When all this is over, you will thank yourself for refraining from using your miles for non-flight redemptions.