New To HSBC Online Banking? Here's A Walk-Through Of Its Features
2 min read
The Hongkong and Shanghai Banking Corporation, more popularly known as HSBC, is one of the biggest names globally in banking and financial services. The bank's network in 64 countries and territories actualizes its goal to help the economy prosper and the people to make their ambitions come true.
As an enabler, HSBC extends its financial services to the digital and mobile space to serve you with the utmost convenience. Let's find out what HSBC online banking in the Philippines is about and how it can make our lives better.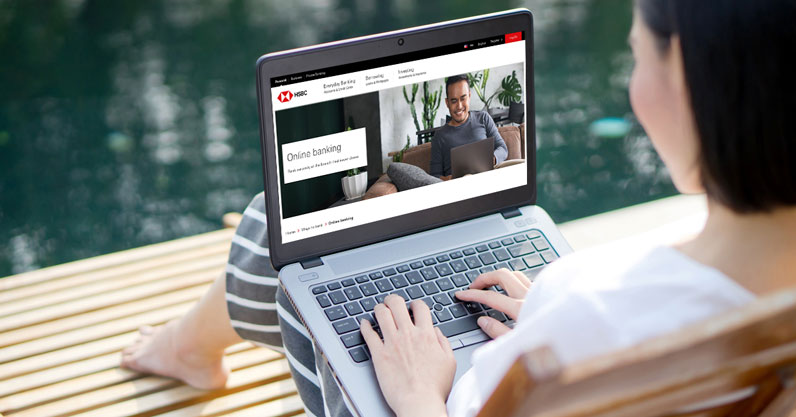 Features of HSBC Philippines online banking
Here are the services you can enjoy via HSBC's online facility:
Consolidation of all your accounts in one platform
Instant viewing of transactions and balances
Paperless bank statements
Paperless transactions
Easy funds transfer
Free funds transfer to local banks via PESONet
Hassle-free bills payment with redeemable rewards
International banking for Premier or Advance customers
Guaranteed high security with two options of logins (passwords and secure key)
Comparison of services depending on the security logins
(Read: HSBC Credit Card Application: Everything You Need To Know)
How to register to HSBC online banking
To sign up for an HSBC account online, follow these easy steps:
Go to their official website: https://www.hsbc.com.ph
Find the "Register" button on the top of the page and click it.
Read the Terms and Conditions and "Agree" by ticking the box.
Click "Continue" and you will be redirected to a page to verify your identity.
Choose the account information from the system list and fill out the fields with the details required. You may opt to use your credit card, debit card, phone banking number with the corresponding PIN.
Click "Continue" to set up your login details.
First, create a username. The username should have a minimum of five alphanumeric characters (a combination of letters and numbers). This will be the permanent ID to access your online bank account.
Next, pick a Memorable Question and the corresponding Memorable Answer.
Then, assign a password and click "Continue" to complete your logins setup.
Pick two security questions generated by the system. Assign unique and personal answers to them. The security question is a measure for you to safely change your login details, in case the need arises.
Click "Continue" and you will be redirected to the confirmation page.
This confirmation page states that you have successfully registered to HSBC online bank. Once the account registration is completed, you can now log into your online account and enjoy banking the services of HSBC online banking.
HSBC on your mobile phone
Aside from the convenience served by internet banking, HSBC also raised the bar a notch by offering an HSBC Philippines mobile app. Using a smartphone, you can manage your finances and perform banking transactions anywhere and anytime.
Once you have registered online, you can download the mobile platform from the App Store or Google Play Store and use the same login you use for HSBC online.
[hsbc-latest-promo-banner-three]