Are Cancelled Flights Due To COVID-19 Covered By Travel Insurance?
4 min read
Picture this: you are excited to fly out of a major city after spending some time there for travel or business. Without prior notice, your flight has been cancelled due to COVID-19. What do you do now?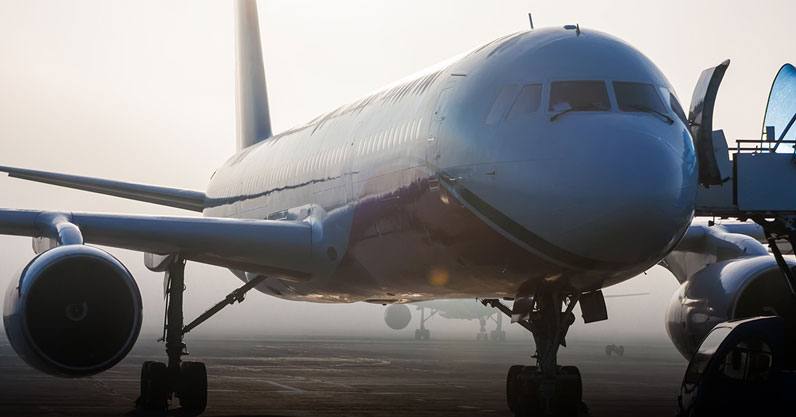 This scenario is growing more common for travelers across the world. In these cases, you don't really have much choice but to wait it out until your next rebooked flight. However, there's hope: these flight cancellations can be covered by travel insurance.
It just depends on your plan and the provider. 
Cancelled flights
Can you file a claim for cancelled flights due to COVID-19? The short answer is yes. But before you bombard your insurance provider with phone calls and emails, you might want to read more because it's not that simple.
Cancelled flights fall under your travel insurance's emergency trip cancellation benefits. Depending on the coverage you bought, your insurance provider should be able to reimburse your travel expenses starting from when your trip was cancelled, up to your rescheduled flight. So don't forget to keep your receipts and transaction records during this time.
Note that for countries with travel advisories and restrictions such as China, Italy, and Hong Kong, getting a travel insurance after the government declaration might lead to a refusal of your cancelled flight claim. These announcements are deemed "expected events" for your travel insurance provider.
However, many airlines that have cancelled their flights offer refunds or rebooking after their announcement.
Trip cancellation protection
If your travel insurance offers trip cancellation protection, you will be covered in case the airline decides to cancel your flight. They may also cover other expenses such as accommodations while you wait for a new flight.
For example, Pacific Cross' TravelSafe TripGuard travel insurance package covers only one of any of these benefits under Trip Cancellation for the same occurrence:
Flight delay
Trip postponement
Trip cancellation
Trip termination
Any of these cancellations are covered from P40,000 up to the maximum benefit limit for Pacific Cross' Executive Peso travel insurance coverage. This includes: "travel fare, accommodation, expenses, penalties, and other irrecoverable pre-paid charges related to the trip according to the contract with Insured's Provider (e.g. hotel, airline), travel agency and/or tour operator."
Remember that flight delays due to screening at the airport are not covered by your travel insurance. It is your responsibility to go to the airport earlier than usual given all the strict preventive measures of the airports both local and international at this time.

Emergency and hospitalization
If your travel insurance policy has an emergency medical treatment benefit, emergency hospitalizations are covered. There's just one technicality: if the travel warning is declared in your destination country before you bought your policy, your travel insurance provider may deny your COVID-19 related emergency hospitalization claim and consider it as an expected or foreseeable event.
Currently, Pacific Cross considers claims due to COVID-19 as an emergency medical treatment but still subject to evaluation. Again, the technicality lies in government declarations.
For instance, if a policyholder traveled to China despite the travel ban and was admitted to a Chinese hospital for a coronavirus infection, then the claim for travel medical assistance will likely get denied. If there is neglect in the part of the policyholder, insurers can deny the claim.
Malayan Travel Insurance also provides below coverage for their emergency medical treatment of up to P1 million for local and Asian travel, and up to P2 million for worldwide trips.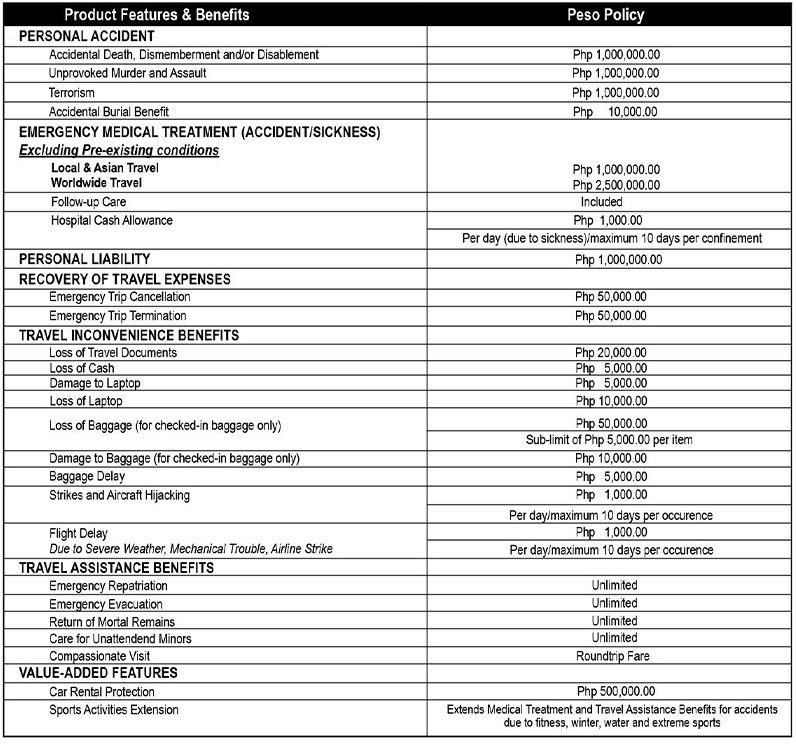 Note that once the World Health Organization declares COVID-19 a pandemic, this might change the coverage for most health and travel insurance providers, as pandemic costs are excluded from their policies.
Everything is still subject to evaluation when you file your claims. For now, you can be assured that flights will be compensated by the airlines, and your expenses for this are covered by your travel insurance as well.

When buying your travel insurance policy, make sure there's no travel ban or warning declared in your destination country. This could affect the validity of your medical emergency benefit, as getting infected with COVID-19 can be considered an "expected event."
Travel insurance tips during COVID-19 season
These are the things you can do to make sure you stay safe, well informed, and you get your money's worth on your travel insurance:
Keep yourself informed with updates from the government, medical experts, and other authorities like the World Health Organization.
Always compare travel insurance coverage first before buying one. 
Call your insurance provider's hotline to know your options in case of a COVID-19 infection and delayed or canceled flights.
Record your conversation with the insurance agent. Take note of important details in your policy and ask for more what-ifs on your policy related to COVID-19, such as if they offer a "cancel for any reason" add-on.
Things can change anytime in your destination country so always stay updated with their local news.
Prepare enough money in case of a medical emergency abroad.
Take note of emergency service numbers in every place you go to such as 911 in the United States and the Philippines and 000 in Australia. 
Other sources: Schengen Visa Info, PR Newswire