How To Apply For COVID-19 Financial Assistance To Restart Businesses
3 min read
The Small Business Corporation opened the application for COVID-19 loan in March 2020. The ₱1-billion loan facility was launched by of the Department of Trade and Industry (DTI) to help micro and small businesses start anew amid the paralyzing effects of the pandemic.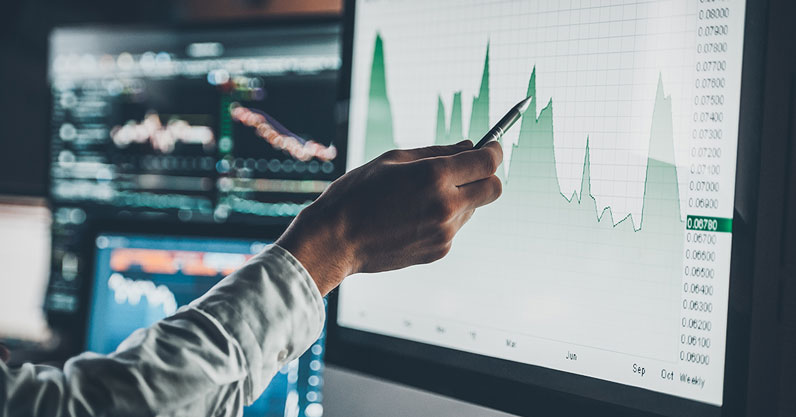 It was then announced that the said program will accept applications as soon as the Enhanced Community Quarantine (ECQ) transitions to General Community Quarantine (GCQ).
Now may be the time to grab this opportunity to redeem your enterprise and earn back the losses. Here's a guide on how to apply for COVID-19 financial assistance to restart businesses.
What is the CARES Program from DTI?
The COVID-19 Assistance to Restart Enterprises or CARES Program of DTI is spearheaded by SB Corporation. It is also referred to as Covid19 P3-ERF, or Enterprise Rehabilitation Financing Facility under the Pondo sa Pagbabago at Pag-asenso
The government agency has allocated a budget of one billion pesos to assist the small and micro businesses that suffered in the economic impact of the Luzon-wide lockdown and similar community quarantines in Mindanao and Visayas.
Generally, this loan program from SB Corporation and DTI aims to:
Help eligible businesses restart their operations through replacement of working capital
Replenish the inventory for the perishable stocks or damaged goods
Update the amortizations for the vehicle or fixed-asset loans of the business
Reinforce employment and innovation
(Read: How To Avail Of The SBWS Program)
ERF loan amount and terms
Below are the important details you need to know about the COVID P3-ERF Loan:
Amount
₱10,000 to ₱50,000 (for micro-enterprises with ₱3 million or less worth of assets)
₱51,000 to ₱500,000 (for small enterprises with ₱15 million worth of assets)
Terms
₱10,000 to ₱50,000: Maximum of 12 months (excluding the grace period)
₱51,000 to ₱500,000: Maximum of 24 months (excluding the grace period)
Interest rate
0.5% every month (discounted)
Grace period
Maximum of 6 months for the repayment of the principal
Qualifications of micro or small businesses for the DTI loan program
To be eligible for the loan facility, a small- or micro-enterprise should be:
100% Filipino-owned
Operating for a minimum of one (1) year before March 16, 2020
The asset size should not exceed ₱15 million, excluding the land where the business office or facility is located.
Affected by the implementation of the ECQ in Luzon and similar community quarantine proclamations in Visayas and Mindanao
DTI P3 loan requirements
Here is a list of documents you need to submit when applying for the COVID19 ERF loan:
Mandatory documents for all loan applicants
Fully-accomplished Loan Application Form and signature card
One government-issued ID with pic
Barangay business certification or permit
Proof of permanent business address
NOTE: Additional requirements are needed depending on the loan amount you are filing for. You can find these below:
For ₱10,000 to ₱50,000
Must have physical assets (such as a food cart, store, kiosks, or basic equipment)
For ₱50,000 to ₱150,000
SEC or DTI business registration
Barangay Business Certification/Permit
For ₱150,000 to ₱200,000
SEC or DTI business registration
Mayor's business permit
Post-dated checks (PDCs)
For ₱200,000 to ₱300,000
SEC or DTI business registration
Mayor's business permit
Post-dated checks (PDCs)
2019 financial statements
For ₱300,000 to ₱500,000
SEC or DTI business registration
Mayor's business permit
Post-dated checks (PDCs)
Financial statements in 2019
BIR certificate of registration
(Read: The New Normal After COVID-19)
Step-by-step guide to CARES Program application
To apply for a DTI loan amid COVID-19, follow these simple steps:
You can visit the official website of SBGFC and download the ERF P3 or CARES Loan form.
Fill out the form and submit to the designated SB Corporation offices or DTI Negosyo Centers nationwide. You should also bring the rest of the documents needed to make the transaction faster.
Wear a mask and observe social distancing protocol upon walking in the office or center.
For questions, you may call SB Corporation via their hotline number: (632) 7 751-1888.