How To Apply For The Balik Probinsya Program
3 min read
The Balik Probinsya, Bagong Pag-asa Program, promulgated as Executive Order No. 114, aims to promote regional development amid the COVID-19 crisis. On May 8, the National Housing Authority (NHA) launched its official website for the transitory program, where more than 10,000 enrollees have applied as of this writing.
NHA expects a million residents in Metro Manila to enroll to this program within six months. If you are one of those who haven't filled out the Balik Probinsya form, you may use this guide on how to apply for this program. Let's also find out what makes BPP very important to our economy.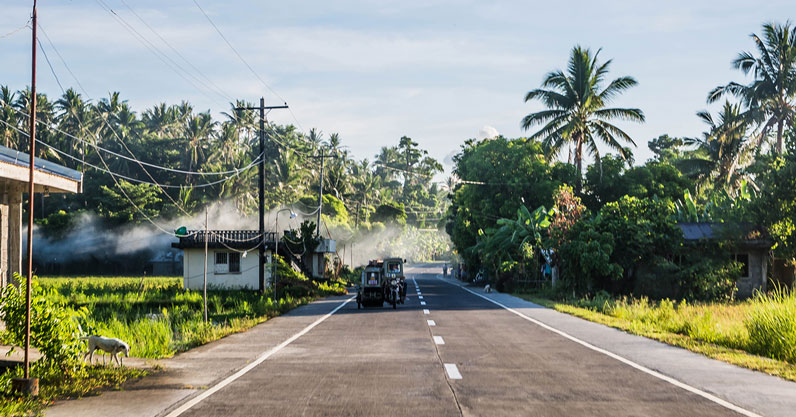 What is the Balik Probinsya Program?
The Balik Probinsya, Bagong Pag-asa Program (BPP) primarily aims to encourage urban dwellers from the provinces, especially informal settlers, to return to their hometowns. Through the support of various government agencies, the applicants will receive support on transportation, housing, livelihood, education, and incentives depending on their needs.
These provisions will help each beneficiary in transitioning from the urban areas to their hometowns outside of the metro. As a result, it will decongest Metro Manila, in turn better future for every Filipino via equity in resources all over the country while placing the provinces to economic progress.
(Read: Pag-IBIG Housing Loan Application: A New Homeowner Shares What The Process Is Like)
Balik Probinsya Program requirements
There are two ways to apply for the BP program. First is by filling out the Balik Probinsya Program form online. Second is by visiting a BP center. We've provided the instructions below.
BPP online application
Online application for the BPP can be done in three easy steps:
Go to the official website of the program: www.balikprobinsya.ph
On the uppermost right corner of the homepage, click the button "Apply."
You will be redirected to the Balik Probinsya form. Fill out each empty field with the necessary details.
Provide your personal information such as full name, present address, SSS/GSIS, TIN, contact details. Also, choose one from the technical skills on the system-generated list.
Fill out the fields asking about your Destination (the provincial address you intend to go back to, whether you are alone or with family, and reason for applying).
Provide three contact persons (head of the family, spouse/partner, and friend/family).
Answer the Assessment questions about going back to the province and technical skills you prefer to learn.
Agree on the terms and conditions.
Click "Submit" once you're accomplished with the form.
Wait for an email or call from any representative of BP Program for further instructions.
BPP application in your barangay
To apply for BPP in your barangay, follow these simple steps:
Find the nearest Balik Probinsya center in your barangay.
Inquire about the requirements and other necessary details about the program.
The BP personnel will provide you the application/assessment forms and fill them out with accurate information.
Submit the accomplished Balik Probinsya Program form.
The personnel will evaluate your documentary requirements and capture your photo.
Wait for further instructions.
Economic goals of the Balik Probinsya Program
On a wider perspective, the government agencies vow to get engaged in promoting and implementing the continuous development of the provinces through this project. The key objectives of this program are:
Strengtheninng of local industries
Agricultural productivity and food security
Health, and employment, and social welfare
Infrastructure development
To accomplish these goals, various plans are being laid to improve the quality of life in the province.
(Read: What Does It Mean To Be Under General Community Quarantine?)
Short-term plans
Transportation and relocation
Transitory support from social welfare and housing programs
Employment and livelihood packages
Agri-based support
Educational programs
Fiscal and transition assistance to MSMEs
Similar forms of aids
Medium-term plans
Creation of special economic zones
Livelihood/employment opportunities to rural development
Access to efficient healthcare system and medical facilities
Integration of massive infrastructure programs
Long-term plans
Creation of new urban centers outside NCR
Results-based tax incentives for tourism and agricultural industries
Decentralization of powers and seat of power
The promulgation was created due to the economic struggles that the Modified Enhanced Community Quarantine (MECQ) has caused to our economy. Feel free to share this guide with anyone who can benefit from this NHA project.