Usher In The 'Ber' Months With September's Top Credit Card Promos
6 min read
Christmas décor is starting to pop up in public places and shops in the malls are setting up Christmas trinkets for sale. And while we've yet to see girls and boys selling lanterns on the streets, it's great to see that even the country's leading banks are already feeling Christmas in their hearts. That is, in the form of great early gifts for their loyal customers.
As the holidays draw closer, credit card promos and offers such as the ones below are getting more generous. Take a look at these September credit card promos and indulge.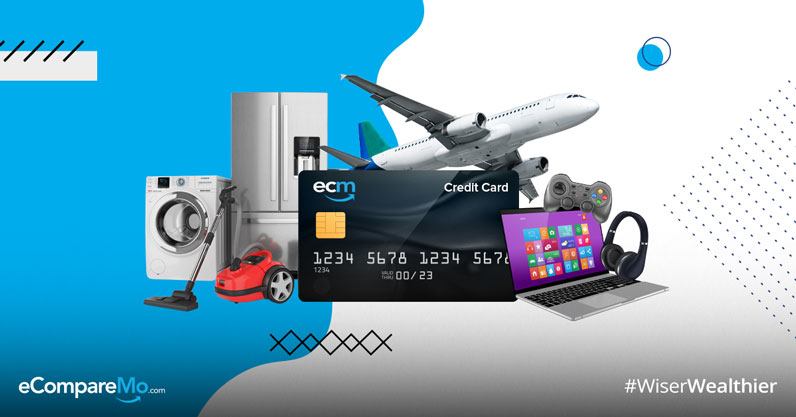 AUB
AUB credit cardholders have the chance to enjoy the crisp cool air of the 'ber months in the serene and scenic haven of Tagaytay.
AUB has partnered with Lake Hotel Tagaytay to provide exclusive discounts to their cardholders.
If you use your AUB credit card to book a stay at the Lake Hotel Tagaytay, you can get 40% off on deluxe suite rooms and 30% on standard and superior rooms. You can also enjoy 10% off on a la carte meals at the hotel's restaurant, Al Dente By The Lake.
Book now as the promo only runs until October 31, 2019.
Another perk that AUB is offering its cardholders is the gift of clean and healthy teeth. AUB cardholders can use their card at the Fashion Smile Dental Health and Spa, located at Valero Street, Salcedo Village, Makati and get 15% off on specialized dentistry services such as:
Braces
Laser Teeth Whitening
Dental Crown
Veneers
Cosmetic Dentistry
Implant
Dental Surgeries
Wisdom Tooth Removal
Bridge
Dentures
RCT
Schedule an appointment as early as possible! The promo runs until December 30, 2019.
(Read: Power Up Your Spending With This Month's Credit Card Promos)
EastWest Bank
EastWest Bank is making Mondays exciting for Lazada-shopping this month.
EastWest Bank cardholders get 12% off for a minimum spend of P1,500 when shopping at the Lazada mobile app form 9 AM to 5 PM every Monday. All you need to do to avail of this discount is to enter the code MastercardMondays upon checkout. Promo runs until September 30, 2019.
Dreaming of a new gadget or new appliance to make your life more convenient? EastWest cardholders have an easier way to make that dream a reality this September. But they need to act fast.
From September 11 to 17, EastWest cardholders can get savings of up to 50% on gadgets and appliances at The Automatic Centre Warehouse located at 11 Benito Building, Sheridan Street, Mandaluyong City.
If 50% savings isn't enough to keep you from looking this gift horse in the mouth, what about this, you can also enjoy up to 0% interest on installments for a period of up to 24 months on certain items.
Metrobank Cards
Enjoy the sweater weather in the cozy City of Pines with Metrobank Cards and the Le Monet Hotel Baguio.
Use your Metrobank credit card to book rooms at the Le Monet Hotel in Baguio and get up to 20% off on your room accommodations low season and 15% off if it's high season.
This promo is available for cardholders of Metrobank Femme Signature Visa and Metrobank Travel Platinum Visa. Advanced reservations are required so book now! Promo runs until October 31, 2019.
Thinking of a more exotic destination? Well, check out this other Metrobank Card promo where they've partnered with Club Wyndham Asia.
Choose between Bali, Phuket, or Bangkok with Wyndham's luxurious holiday packages and get up to 70% off if you book using your Metrobank Card.
Go to www.aboutwyndhamasia.com/mcc or call 1800 1320 0136 for details. You will also earn up to 10,000 Mabuhay Miles using your Metrobank Card. The promo period is valid until September 30, 2019. The travel and stay period are valid until October 30, 2019.
(Read: You're Probably Not Aware Of These Non-Standard Credit Card Features)
BPI
Everyone's dreaming of going to Batanes and seeing its green rolling hills, cliffs, and coastlines. It's just that the airline tickets are more expensive than if we traveled to Thailand or Taiwan!
Thanks to BPI Credit Cards, however, lucky cardholders might be able to make that dream a reality. Cardholders get up to 15% off on flights to Batanes from SkyJet if they book within the promo period which ends this September 13.
Aside from Batanes, this promo is also valid for SkyJet tickets to Coron, Camiguin, and San Vicente in Palawan. Book via www.flyskyjetair.com. Terms and conditions apply.
BPI and Globe are giving cardholders the gift of food this first half of September. If you use BPI Online or the mobile app to load at least P150 on your Globe Prepaid, you get a chance to win a free Chowking Chinese-Style Fried Chicken Lauriat! Promo runs until September 15, 2019.
BDO
If all you want to see the sights and the lights of the holiday's clearly, BDO can help. BDO cardholders can go to any Vision Express branch nationwide and choose from Emporio Armani, Versace, Coach, which they can purchase at 0% interest on installment.
You get to pay for up to 12 months term, with FREE complete prescription glasses, lens cleaner or eyewear case. Promo runs until September 30, 2019. Visit www.bdo.deals/vex19 for more details.
Thinking of a little getaway before the real festivities start? Use your BDO card to book at the following SM Hotels and Convention Group establishments get up to 40% discounts.
Pico Sands Hotel
Taal Vista Hotel
Radisson Blu Cebu
Park Inn by Radisson Davao
Park Inn by Radisson Clark
Park Inn by Radisson Iloilo
Promo runs until September 30, 2019. Visit www.bdo.deals/SMHOTELS for more details.
(Read: The Ultimate List Of Easy-To-Do Anti-Fraud Tips)
Citibank
Before we wake up to September's end, enjoy these two delicious treats offered by Citibank with Yellow Cab and The Bistro Group.
Yellow Cab is offering the Dear Darla Delivery Bundle to Citibank credit cardholders. You get three 10- inche Dear Darla Pizzas and two orders of four-piece Regular Wings, Plus one 1.75 liter bottle of Mountain Dew all for only P1,299 if you use your Citi credit card.
To avail, go to http://bit.ly/YellowCabCitiPromo , which is a Citi-exclusive delivery site and purchase the Bundle using your card. Promo runs until September 30, 2019.
If you dine using your Citi credit card at the following participating Bistro Group Restaurants on a Saturday, you can get up to 50% off on your bill.
TGIF Fridays
Italianni's
Denny's
Fish & Co.
Buffalo Wild Wings
Texas Roadhouse
Bulgogi Brothers
Village Tavern
Baker & Cook
Watami
Modern Shanghai
Hard Rock Café
Red Lobster
This promo is available on every Saturday till November 23, 2019, except for the blackout date of November 2, 2019. All you need to do is dine in one of these establishments from 12 noon to 2 PM and use your Citi credit card to pay. If you get a minimum bill of P2,500 or a maximum bill of P5,000 the discount will automatically apply
Unionbank
Now is as good a time as ever to get a new credit card and, if you apply for a UnionBank PlayEveryday Visa credit card, you could get a new pair of sneakers to boot.
After applying and getting approved for a PlayEveryDay Visa, you need to charge a single or accumulated spend of P20,000 within 65 calendar days. You also need to download the UnionBank app and sign-up for UnionBank Online.
Once you qualify for the promo, you will get a gift code on your mobile device that you can redeem to make purchases at either The Athlete's Foot, Planet Sports, The Sports Warehouse, New Balance opr Sketchers. This promo will end on November 14, 2019