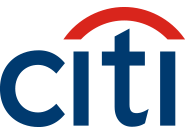 Citibank Credit Cards
Get the most benefit from your Citibank Credit Card. Enjoy the most rewards from your purchases and exclusive lifestyle privileges. Great discounts, special perks and so much more awaits every Citibank credit card holders – a better way to spend. See more credit cards from our partners and apply online for free.
Get a free gift with Citi! Apply online for a Citi Credit Card of your choice and get welcome gifts. P5,000 eGift from NIKE PARK, Uniqlo eGift, Lazada vouchers and roundtrip tickets to Japan, when you subsequently get approved. Application period extended until October 31, 2019! Terms and conditions apply.
Citibank credit card features and benefits
Level up your lifestyle by making the right choice. Citibank credit cards can be a go to card with a myriad of features and benefits to meet every lifestyle need of its customer, be it travel, shopping, dining or entertainment.
Exclusive rewards points scheme. Earn reward points and redeem exclusive vouchers, special deals and promos.
Non-expiring point. Earn non-expiring miles or points for every spend locally or internationally.
Installment payment made easy. With Citi PayLite Installment Plan lets you convert your purchases into easy monthly installment up to 24 months.
Exclusive access to airport lounges. Enjoy complimentary airport lounge access at MIASCOR in NAIA Terminal 1 or Sky View lounge in NAIA Terminal 3.
Insurance Benefits. Get FREE insurance coverage of up to PHP1 million in case of loss of life due to accidents.
Worldwide acceptance. Use your card anywhere, locally or abroad. Citi credit card is accepted in more than 150 countries and by millions of merchants.
Eligibility requirements for Citibank credit card
Must be at least 21 years old if you're applying as a primary holder and at least 16 years old for the supplementary holder
A bona fide resident of the Philippines with a valid billing address
Must have an office landline or a mobile phone
General process and documents for Citi credit card application
Choose the best card for your needs
Check the basic eligibility requirements below
Apply online and fill out the form (you can apply directly to eCompareMo)
Complete and submit all the necessary documents
Wait for the call (banks typically take 7 to 14 days to process your card application)
Individual
Documents Required
For Employed

Photocopy of any two (2) valid IDs with photo and signature (SSS, TIN, Passport, Driver's License, Company ID)
Latest Income tax return (ITR) duly stamped as received by the BIR
Original copy of Certificate of Employment and Income (COEI) indicating status, length of service, and compensation breakdown
Latest payslip (within last 3 months)
Photocopy of your most recent credit card billing statement from other banks (if any)

For Self-Employed

Latest Audited Financial Statement (AFS) duly stamped as received by the BIR
Latest Income Tax Return (ITR) duly stamped as received by the BIR
Photocopy of your most recent credit card billing statement from other banks (if any)

For Foreigners

VISA and Working Permit (with validity of 1 year and not expired at time of application)
Immigration Certificate of Residence (ICR)
Alien Certificate of Registration (ACR - iCard type with permanent status)
Citibank credit card promos
Enjoy 3 days and 2 nights in Amanpulo using your Citi credit card. Book and stay from April 8, 2019 to June 30, 2019.
Shop now at over 190 partner merchants at 0% Citi Paylite and pay up to 3 months later. Promo valid until July 15, 2019.
Enjoy up to 50% savings when you use your Citi PremierMiles and Citi Rewards Card to book a stay at Discovery Hotels and Resorts. Booking period is from March 5, 2019 to August 15, 2019.
Enjoy up to 50% OFF on your total bill when you use your Citi credit card to dine at The Bistro Group every Saturdays of the month from March 30, 2019 to May 4, 2019.
Get a FREE round trip ticket to Japan when you apply for a new Citi PremierMiles Card for a minimum single-receipt purchase on your new card. Promo period until June 30, 2019.
View all Citibank credit card promotions
Other Citibank Products:
FAQs
How will I receive my approved credit card from Citibank?

Once your credit card application from Citibank is approved, it will be delivered to the address you stated in the application form in 7 days time.

How much is the minimum monthly payment?

There is a minimum payment of 5% of your total purchases plus special installment plans for the month. Make sure to pay it in full, and this includes the full amount of fees and excess of the entire credit limit.
---