Mother's Day 2020: Top Promos For Moms In Quarantine
6 min read
There's no doubt about it: Our current situation isn't encouraging when it comes to celebrations. However, a little celebration won't hurt, especially if it's about honoring moms on their special day.
This Sunday is in fact a golden time to recognize the importance of mothers in our society and family. Although going out is not an option nowadays, you can still make your home festive with these Mother's Day 2020 promos.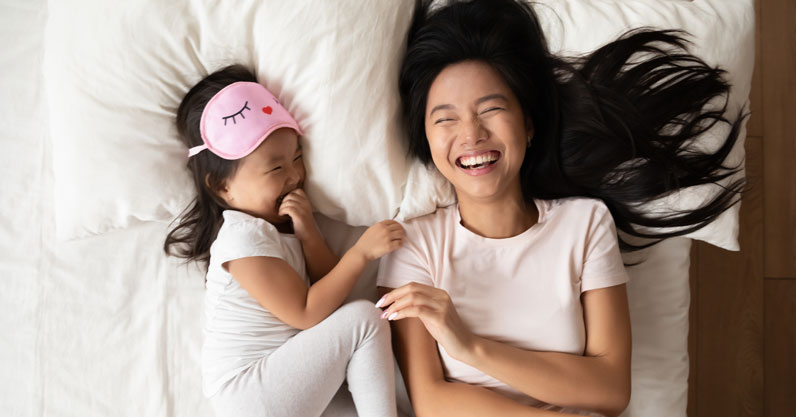 Keep in mind that some brands here may not have direct delivery services. To avail of their promo—especially for the ones exclusively for pickup—you might want to book a courier service through your preferred smartphone app.
Mother's Day 2020 restaurant promos
J.CO Donuts & Coffee
Who says donuts are just for afternoon snacks or midnight munchies? If you love J.CO and their insane flavors, they're treating you and your mom this Sunday with a nice promo. Save ₱168 on your next box of J.CO this Mother's Day with their latest promo for all the moms! 
Get their one dozen promo box for only ₱390 from May 7 to 10. For their Mother's Day treat, it comes with six donuts (two pieces of Momma Mia, two pieces of Alcapone, one piece of Katy Berry, and one piece of Don Mochino) and six J.Club donut sandwiches (two pieces of Cheezy Rich, two pieces of Red Velvet, and two pieces of White Velvet). 
Dairy Queen
Nothing says Mother's Day like a sunflower that radiates with warmth and possibility. To bring the same vibe to your dinner table, Dairy Queen is slashing the price of their Sunflower Mother's Day Cake—but only if you get it from May 4 to May 8.
To enjoy this discount, simply order the cake from foodpanda by downloading the app and select Dairy Queen. The discount automatically applies when you check out the Sunflower Mother's Day Cake.
(Read: Food Delivery: These Restaurants In Manila Are Open During The Quarantine)
OrderLola
Did you know that Lola Remedios has its own online store where you can have nothing else but Lola Remedios delivered to your doorstep? Well, since the titular character is still technically a mother, OrderLola will waive all deliveries of their products up until May 7.
To take advantage of this Mother's Day promo, simply go to the OrderLola Facebook page, fill out the order form, and confirm your delivery. Wait for your supply of Lola Remedios to arrive and you no longer have to pay for delivery chargers. Tipping your courier is not required by highly encouraged.
Shakey's
Not in the mood to cook a feast? Let Shakey's take care of your Mother's Day spread and they will throw in a treat for free! Hint: Everyone loves that.
If you order Shakey's delivery in advance through one of their channels (website, delivery hotline, Shakey's SuperApp, or Facebook Messenger) from May 5 to May 9, they will throw in Mojos Supreme for free for a minimum order of ₱1,500. Although you can book your orders in advance, you can still have them delivered to your doorstep on Mother's Day itself.
For Shakey's SuperCard holders, the 10-percent discount only applies for takeout orders booked in advance.
Denny's
Breakfast in bed without the actual cooking? Why not order your breakfast staples from Denny's and enjoy big discounts on their bestselling breakfast combos?
Get the All American Slam, Waffle Slam, and the Original Grand Slam for only ₱999 from their original total price of ₱1,215. For orders, you can either book through your favorite delivery app or pick it up in-store. 
House of Lasagna
Nothing says home-cooked goodness like a tray of piping hot lasagna. But if the quarantine prevents you from getting your ingredients, let House of Lasagna deal with your craving and enjoy their renowned lasagna—and some more.
For Mother's Day 2020, they're offering two set meals: Set A comes with half tray of beef lasagna, half dozen chicken wings, and party coleslaw, which is just ₱1,600 and can feed up to six people. For bigger families, their Set B comes in double the size and can be yours for only ₱3,030.
To book your orders, you can call their landlline at tel. 7748-2003 or message them through their Facebook or Instagram pages.
Manila Hotel
Your mom deserves the best on her special day. What better way to make her feel that she's the best mother in the world by getting her only the most delectable treats from Manila Hotel?
Although dining in at the famous Café Ilang Ilang is impossible for now, you can still order from their ala carte menu or home buffet selections and Manila Hotel will slash 20 percent off your orders amounting to ₱2,000 and up. Meanwhile, The Delicatessen is offering their luscious assortment of cakes at 10 percent discount.
Make sure to pre-order your items before May 8 to get the discount!
Other promos for Mother's Day 2020
Flowerstore.ph
Flowers are a classic Mother's Day gift for a reason. Although they don't have a practical use, they're a timeless gesture that shows how much you really care about your mother. You can still get a nice bouquet this Sunday without the need to shop out.
For Mother's Day, you can get ₱100 off if you buy from Flowerstore.ph on May 8. Meanwhile, ₱50-discount automatically applies when you get your gift the next day. UnionBank, BPI, and RCBC cardholders can get a ₱150-discount by simply using their card to pay for their purchase. Use promo code UBMD150 for UnionBank, BPIMOM for BPI, and RCBCMD150 for RCBC.
(Read: 9 Times Your Mom Was Right About Money)
Smart
Your mom definitely deserves a new smartphone—and Smart is there to make sure you give her the best gift without breaking your bank. The telco giant will have its Mother's Day-themed Signature Sale on its online portal from May 6 to May 15.
Get huge discounts and freebies when you buy gadgets from brands such as Apple, Samsung, Huawei, and Oppo through the Smart Online Store. For Smart prepaid subscribers, 50 percent off awaits when buy an Apple iPhone 6s Plus, Samsung Galaxy A10, and Huawei P20 Lite.
To make things better, portion of the revenue from the Smart Signature Sale Mother's Day promo will go to the mobilization efforts of the PLDT-Smart Foundation in its continuing effort to support frontliners and communities impacted by the pandemic. 
Photobook Philippines
Personalized gift sets are still relatively new in the Philippines. But for a more heartfelt treat to your mom, sending a box full of tangible goods to her can mean the world. 
This is where Photobook Philippines comes in: they will do the heavy lifting and customization for you so you'll just have to do the easy part: making your mom happy on this momentous occasion. 
Currently, their gift sets—which can be composed of personalized notebooks, tumblers, laptop sleeves, and others—are already heavily marked down. For bigger discounts, you can use the promo code MDAYGIFTS upon checkout for additional 15 percent off your total purchases.