Modified ECQ Guidelines For Businesses In Metro Manila, Cebu Cebu City, And Laguna
7 min read
A day after the initial announcement, Presidential Spokesperson Harry Roque laid down the modified ECQ guidelines (MECQ) for areas under the slightly eased lockdown.
This comes after the May 12 meeting between President Rodrigo Duterte and the members of the Inter-Agency Task Force (IATF) on Emerging Infectious Disease. The modified quarantine rules will apply to Metro Manila, Cebu City, and Laguna from May 16 to 31, 2020.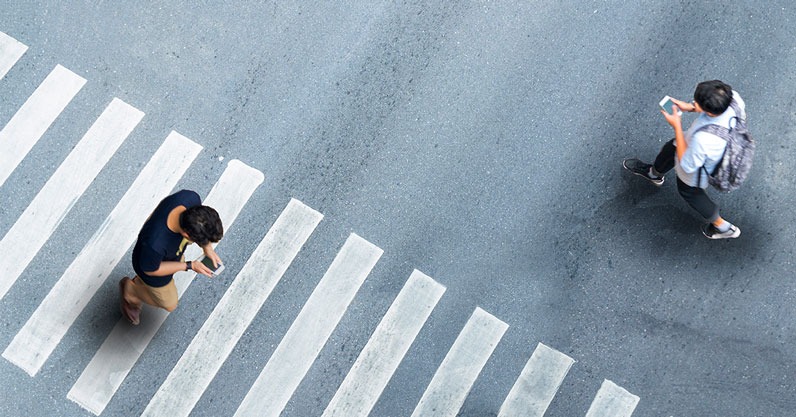 Unlike in enhanced community quarantine where there is total ban on the mobility of the population to arrest the spread of COVID-19, the MECQ loosens certain restrictions with stay-at-home advisories still in place.
What exactly does "modified ECQ" mean, what are the guidlelines set by the IATF, and what is the impact of this new scheme on both personal and community levels? Are we really ready to lift some restrictions of the lockdown?
Modified ECQ guidelines for different industries
On his May 13 Palace Virtual Presser, Roque announced key guidelines for areas under MECQ:
Partial loosening of movement to access basic goods and services
Reopening of some manufacturing and processing jobs at half the capacity
Suspension of classes still in effect, and school premises closed
100% stay at home for all
Limited outdoor exercise (ie., biking, jogging) allowed, but masks are required
Gatherings are highly restricted, maximum of five participants only
No public transport

No domestic travel
Controlled inbound travel
Biking and non-motorized transport are encouraged
No inter-island travel
Public shuttles are allowed
Tricycles are allowed depending on LGU

Personal vehicles are still allowed for personal workers and permitted sectors only. Only one person is allowed per row.
Government offices will observe skeleton staffing and work-from-home combination
Construction: Public projects will be monitored and enforced by DPWH. Private projects will have to be coursed through LGUs and DOLE and abide by the following minimum standards set by DPWH:

Only 21 to 59 years old without pre-existing conditions are allowed to work
Workers to be tested before starting, funded by contractors
Workers housed in barracks with segregated facilities and shuttle provided by contractor
Physical distancing should be observed
Industries allowed, partially allowed, and not allowed under MECQ guidelines
The IATF issued specific modified ECQ points for industry Categories I to IV. "Partially allowed" means a sector or establishment can only utilize 50 percent of its workforce onsite, with the other half working from home. These are the following industries:
Category I
Agriculture, Forestry, and Fisheries
Manufacturing of essential goods

Food and beverages (non-alcoholic)
Hygiene (soap, detergents, and disinfectant)
Medicines and vitamins
Medical products
Pet food, feeds, and fertilizers
Hospitals and clinics (non-aesthetic)
Groceries, supermarkets, and drugstores
Laundry shops
Food preparation and water stations
Logistics service providers
Utilities
Repair and installation of machinery and equipment
Telecommunications companies
Energy companies
Gasoline stations
Construction workers with DPWH accreditation
Manufacturing companies and suppliers for construction
Media
Category II
Other manufacturing (beverages, electrical machinery, textiles, furniture, tobacco products, paper products, rubber and plastic, refined petroleum, computer and electronics, electircal equipment, motor vehicles) are partially allowed under modified ECQ
Cement and steel
Mining and quarrying
Electronic commerce companies
Postal courier and delivery services
Export-oriented companies
Real estate activites—only leasing allowed
Public and private construction: Small-scale projects not allowed
Repair of computers and household goods
Office administrative and office support (photocopiers and billing)
Hotels and accommodation—only for healthcare workers, OFWs, and essential workers
Funeral and embalming services, except funeral parlors
Veterinary clinics
Security and investigation activities
BPOs
Banks and financial services, except pawnshops not performing money transfer
(Read: Bank Advisories For The Enhanced Community Quarantine Period)
Partially allowed (50% work-from-home, 50% onsite)
Financial services, insurance, reinsurance, and non-compulsory pension funding
Capital markets
Legal and accounting
Management consultancy activites
Architecture and engieneers
Scientific and research development
Category III
Partially allowed
Advertising and market research
Computer programming
Publishing and printing activities
Film, music, and TV production
Photography and fashion
Automotive and motorcycle dealers
Repair of motor vehicles
Malls and commercial centers—non-leisure only

Dining and restaurants—delivery and takeout only
Hardware stores
Bookstores and school and office supplies
Baby care supplies
Toy stores (except for playgrounds and amusement centers)
Pet food and pet care supplies
IT, communications, and electronic equipment
Flower, jewelry, novelty, antique and perfume shops
Allowed
Non-real estate rental and leasing (vehicles, equipment, etc.)—fully allowed
Employee recruitmend and placement for permitted sectors
Not allowed
Category IV, or facilites and activities not permitted under MECQ
Gyms, fitness centers, and sports facilities
Entertainment industries (cinemas, bars)
Kid amusement industries
Libraries, museums, and cultural centers
Tourist destinations (beach resorts)
Travel agencies, tour operators, reservation services
Personal care services (massage parlors, sauna, facial care, waxing)
MECQ guidelines on Critical Zones and Containment Zones
There will also be policies enforced to prevent the spread of the virus. Under MECQ guidelines, barangays with COVID-19 cases will be divided into two:
Critical Zones for areas with 20 cases and up
Containment Zones for communities with less than 20 confirmed patients
Local government units (LGU) will be the ones in charge of classification of areas in need of lockdown.
MECQ guidelines vs. ECQ, in a nutshell
So what separates the modified community quarantine from ECQ? Based on the IATF guidelines, total ECQ will mean no pedestrian movement at all except for access to basic goods and services, severely limited economic activity except for sectors deemed essential, and no transportation activity for all non-essential personnel.
Out of more than 11,000 cases of COVID-19 in the country as of writing, 912 of these confirmed cases are recorded within Metro Manila.
Manila's districts alone like Tondo and Sampaloc have 244 and 123 cases, respectively. Meanwhile, Laguna has recorded a total of 297 confirmed cases, one of the highest in areas outside of Metro Manila, despite the fact that five of its municipalities remain free from COVID. In the case of Cebu City, there are currently 1,571 patients diagnosed with the coronavirus.
In contrast, Cavite Governor Jonvic Remulla announced that the province will be placed under general community quarantine (GCQ) starting May 16. Unlike Metro Manila, Laguna, and Cebu City where there still are a lot of restrictions in place, the province of Cavite as well as other areas already under GCQ will have certain liberties restored.
What happens after the modified ECQ?
The ECQ extension is an inconvenient—yet welcome—preventive measure to keep our numbers low and prevent unnecessary casualties. However, is movement to modified ECQ a good idea, especially if we haven't exactly flattened the curve?
In his press brief last Monday, May 11, Roque admitted that the government has been slow to ramp up the testing capabilities and failed to meet the 8,000 daily tests on the original April 30 target. However, the spokesperson promised that by May 31, there will be 50 more testing centers opened and the daily capacity going up by 30,000 tests per day.
"One thing we can assure you is we are taking steps to increase our testing capacity, kaya nga po itinalaga si Mr. Vince Dizon as the testing czar. It is only through testing na malalaman natin kung nasaan po ang kalaban," he said. At the moment, more than 150,000 tests have been conducted by the government—or 0.1 percent of the total population.
Before the movement from total to modified ECQ, calls from different people started pouring, with suggestions ranging from extending the ECQ even further or increasing mass testing capabilities. Fears on a surge in COVID infections is one of the potential scenarios presented by critics if the government decides to loosen quarantine restrictions.
However, Roque clarified that whether it's ECQ or GCQ, people should still remember the most important part of the measure: the CQ or community quarantine.
"Whether be it ECQ, GCQ, may CQ pa rin po yan. We are still under community quarantine. Nasa kamay po natin kung anong mangyayari, kung tataas o bababa ang kaso ng COVID-19," he said.
Whether or not we enter the state of ECQ or GCQ, there are still certain precautions we have to undertake. Here are some tips on how we can survive under limited mobility and avoid getting COVID-19:
Only go out when necessary. Under modified ECQ, people are still prohibited from going out unless the purpose is to get basic necessities like food and medicine.
Wear masks at all times. Although we might enter the state of modified ECQ soon, it is still mandatory for people to wear masks when outside all the time.
Avoid social gatherings for now. Aside from following social distancing guidelines, we still need to protect ourselves and others as well from the threat of the virus.
If you have a vehicle, use it. Cars remain one of the safest mobility options during this time of pandemic. However, make sure you follow our guidelines in keeping your vehicle COVID-free.
If you have a bike, motorcycle, or any other personal mobility device, use it. They're still safer than taking the public transportation.
When using public transportation, maintain significant distance between you and other passengers.
For workers who will resume operations during modified ECQ, always bring proof of employment such as company ID, certificate of employment, and other documents.
ECQ, MECQ, or GCQ, we're still under community quarantine. And the only way to lower our chances of contracting COVID-19 is to make sure we follow social distancing guidelines, hygiene practices, and others. That is really how we make sense of these MECQ guidelines.
Source: PCOO