So it's final. Following the IATF Resolution (or the Inter-Agency Task Force for the Management of Emerging Infectious Diseases), Metro Manila and other moderate risk areas in the Philippines are placed under General Community Quarantine (GCQ) starting June 1 until June 15, 2020. This is after the Metro Manila Council (MMC) made their recommendation for the National Capital Region to subject high-risk barangays to a zoning concept.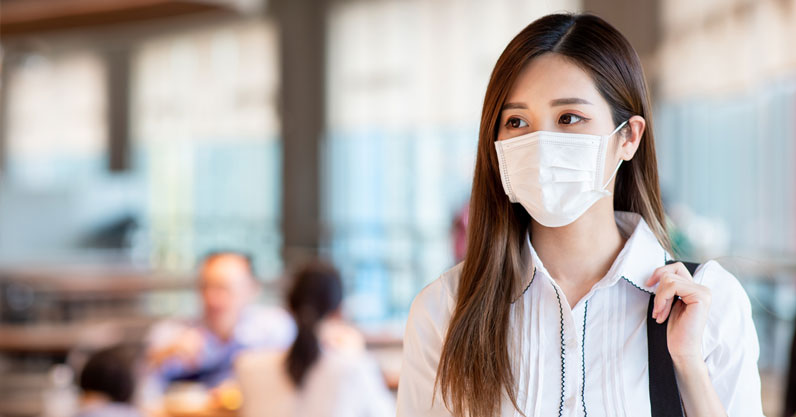 The true meaning of GCQ may still be vague to some, and to know its differences from the Modified Enhanced Community Quarantine (MECQ), one may have to look at it at a granular level.
So what exactly are the new guidelines for GCQ and how are they different from MECQ? Here's the nitty gritty.
What does GCQ mean?
In a nutshell, GCQ, or general community quarantine, means easing the lockdown in areas that are seen to have low infection rates of the coronavirus. People in these areas can enjoy certain liberties but not so much as conducting public activities before the pandemic. Under the IATF Resolution, there are still restrictions in place, only not as strict as the ECQ.
From June 1 to June 15, 2020, the following areas are placed under GCQ:
Luzon
Baguio City
Pangasinan
Region II: Batanes, Cagayan, Isabela, Nueva Vizcaya, Quirino, Santiago City
Region IV-A – Cavite, Laguna, Batangas, Rizal, Quezon, Lucena City
Albay
National Capital Region
Visayas
Iloilo City
Region VII: Bohol, Cebu, Negros Oriental, Siquijor, Mandaue City, Lapu-Lapu City
Mindanao
Cebu City—classified as a high-risk highly urbanized city (HUC)—will be placed under MECQ until June 15. All the other provinces have been switched to a Modified General Community Quarantine (MGCQ).
Aside from reduced outdoor activity and closure of non-essential industries, other precautionary measures—such as the ban on mass gatherings, enforcement of strict social distancing guidelines, and prohibition of public transportation—are to be strictly observed under GCQ guidelines.
By using data from government offices, test results, strict monitoring, and others, policymakers can easily pinpoint vulnerable areas up to the barangay level. This allows them to apply "calibrated easing" of the quarantine, striking the perfect balance between public health and safety and economic activity.
(Read: The New Normal After COVID-19: What Life In The Philippines Will Be Like)
Using data for GCQ guidelines
To make sure that the GCQ will not cause a second spike in COVID-19 cases, members of the University of the Philippines (UP) COVID-19 Pandemic Response Team recommended a data-based approach in finding out which areas still require an extension of ECQ and the ones that should finally be put under GCQ.
The use of statistical analysis models to pinpoint areas of high and low infection rates means there is no need to impose a blanket lockdown in the country.
"For instance, a province whose number of cases is at least equal to the estimated outbreak threshold should implement ECQ measures," the UP COVID-19 Pandemic Response Team wrote in its recommendation.
"On the other hand, a province whose number of cases is less than 75% of the estimated outbreak threshold may not declare a community quarantine at all, but only need to sustain information campaign efforts, general physical distancing, testing and contact tracing, home quarantine for probable cases, and hospitalization for patients needing care and treatment."
'Resumption of life'
According to former Socioeconomic Planning Secretary Ernesto Pernia, one of the key points of a diluted version of a lockdown is the resumption of certain aspects of life before the COVID-19 pandemic.
However, not all industries are advised to resume their operations in view of limited public transportation. Under GCQ guidelines, industries with certain limitations will be allowed, with onsite skeletal workforce operations and shortened working hours.
(Read: Food Delivery: These Restaurants In Manila Are Open During The Quarantine)
IATF guidelines as of May 2020
For June 1 to June 15, these are the GCQ guidelines for areas covered by the general quarantine, under the IATF Resolution.
Who are not allowed to go out during the general community quarantine?
The same rule applies as in ECQ. The following persons are prohibited from leaving their homes except when availing essential goods and services:
Persons below 21 years old, 60 years old and above
People with immunodeficiency, comorbidities and other health risks
Pregnant women
Persons residing with the above
What industries are allowed under GCQ?
Following the IATF Resolution, here are the specific list of industries and activities allowed to operate under the state of general quarantine:
Non-essential manufacturing
Malls and commercial centers
Beauty, grooming, and personal care services (with strict health standards)
Automotive and motorcycle trading
Construction (including Build Build Build key projects)
Forestry and logging
Entertainment industry
Advertising and market research
Real estate
Office operations
Legal and accounting
Insurance, reinsurance, and pension funding
Architecture and engineering, technical testing and analysis
Scientific and research and development firms
Other professional, scientific, and technical activities
Social work activties without accommodation
Government office – frontline offices
Prohibited activities during GCQ
Not everything will be back to normal. Some activities, such as those deemed non-essential to public welfare and are composed of mass gatherings, will still be prohibited under the IATF Resolution until total lifting of the lockdown:
Gym/fitness studios and sports facilities
Entertainment-related mass gatherings (theaters, cinemas, concerts, conventions, bars)
Business-related mass gatherings (trade shows, conferences, workshops, retreats)
Politically related mass gatherings (rallies, speeches, parades, etc.)
As is the case in ECQ, people are advised to stay at home and only go out to buy basic necessities during the GCQ. Non-authorized persons outside of the house will still have to abide by curfew hours.
ECQ vs. GCQ: What's the difference?
So how is GCQ different from ECQ? To sum it up nicely, the GCQ is a one-size-fits-all approach to enforcing quarantine.
The table below from the Philippine National Police (PNP) shows the main differences between ECQ and GCQ:
| MECQ | GCQ |
| --- | --- |
| Stringent quarantine measures are implemented in high-risk areas until May 31, 2020 | Relaxed quarantine measures from June 1, 2020 to June 15, 2020 in areas identified as low- to medium-risk |
| Public transportation systems are suspended | Mass transport is allowed but in reduced capacity |
| Essential businesses and services are allowed to operate; partial operations for non-leisure businesses | 50% to 100% reopening of establishments with health standards in check |
| Areas under ECQ are subject to evaluation before transitioning to GCQ | Areas under GCQ may be relaxed further after June 15, 2020 |
For parts of the country that have already undergone MGCQ, it is important to approach the lockdown at the tiniest level possible through modified quarantine response. This is to enable local governments to focus their resources on barangays or towns that have a risk of an infection spike. This way, both the national and local government will find out easily who needs help the most.
The road to a normal life is still far, but with the right policies, we will all get there eventually.
(This article was originally published on April 28, 2020, and updated on May 29, 2020.)
About the author
---