DOTr, LTFRB, GCash Team Up For Contactless Fare Payment System In Taxis, TNVS
3 min read
The Department of Transportation (DOTr), Land Transportation Franchising and Regulatory Board (LTFRB), taxi fleets, transport network companies (TNC), and mobile wallet providers have teamed up to allow contactless fare collection to reduce the spread of COVID-19.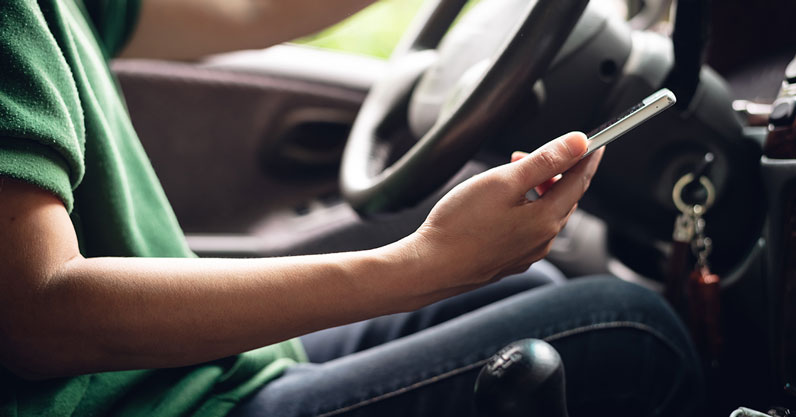 In a press release, the DOTr said that contactless payments will be the standard under the "new normal." They are now in the process of assisting taxis and transport network vehicle service (TNVS) drivers in setting up digital wallets to reduce the use of physical currency.
Transport Secretary Arthur Tugade added that among various mobile payment service providers, Globe's Gcash is the first company to quickly respond to this emerging need. Other companies include Squidpay, Paymaya, and Beep, LTFRB Chairman Martin Delgra said.
"Cashless and contactless payment scheme will now be part of the 'new normal' in the public transportation system," Tugade said. "This should not be treated by taxi operators as another transaction cost. Rather, this move intends to limit direct physical contact between drivers and their passengers and help stop the spread of COVID-19. I am very grateful to GCash for making this new arrangement happen."
(Read: COVID-19 May Spread Through Contaminated Cash, Says WHO)
Just how exactly will GCash and other payment providers help drivers and consumers make their transactions with taxis and TNVS safer and more convenient?
Goodbye, physical cash?
TNCs like Grab are no stranger to contactless payment. With the company allowing people to top up their Grab accounts with actual money, they already have a system in place that is in line with our cashless new normal. But what about others?
According to Tugade, GCash will support the taxi and TNVS sectors in multiple ways. Aside from the obvious benefits of minimizing transmission of the virus, digital payment systems will streamline the flow of money from the customers, drivers, and operators.
First, DOTr said that transport companies embracing cashless payments will allow customers to pay their fare using QR codes. With GCash's "scan-to-pay" system, riders can pay for their fare quickly by simply scanning the unique code issued by the driver. However, neither the government nor GCash has clarified yet if the generation of QR codes will be tied to the taxi's meter readings.
Another advantage of GCash is the use of a fund disbursement system. Using the mobile wallet provider's platform, taxi operators can efficiently transfer their earnings to the operator's central collection system, which then will also allow them to pay their employees using their mobile wallets. Not only is it efficient, but it also allows greater transparency in terms of cash flow.
Finally, GCash will also make it easier for drivers and other employees to embrace contactless payments beyond transportation. With more companies embracing contactless transactions over cash, users can buy their groceries, pay utilities, and even transfer their funds to their banks by simply using their app.
(Read: DOTr Guidelines For Commuters During The Quarantine)
A glitch in the matrix
Last year, the Bangko Sentral ng Pilipinas (BSP) revealed that mobile wallet penetration in the Philippines has overtaken credit card users, with 33 million Filipinos quick to adapt to cashless payments through mobile wallets.
Despite the high penetration rate, it still is not enough. Embracing mobile wallet offers a single yet challenging hurdle: constant connectivity. Since digital wallets require users to be connected to the internet before you can use them, this might prevent some customers from embracing cashless transactions with taxi or TNVS rides.
A simple solution here could be giving drivers a mobile hotspot that will allow riders to connect to their network and settle their bills without cash.
In addition to connectivity issues, electronic wallet providers also need to expand the means for people to top up their accounts. GCash and other payment systems do allow reloading by linking their bank accounts to their mobile wallet accounts or buying their currency through mobile kiosk payments, but there is a need to make it more readily available to the public.
Should they allow top-up through sari-sari stores? Set up more reloading partners. Whatever it may be, there is a great need to reach out more to the more people.
Currently, Metro Manila is still under modified enhanced community quarantine. However, if you want to set up your e-wallet now—whether to prepare for the GCQ or just to embrace contactless payment in the age of COVID-19, you can go through our Blog for tips.