Smartphones don't only allow us to communicate; they also enable us to do a multitude of tasks at a faster pace. One of these is tasks that we can perform at a faster more convenient pace is mobile banking.
Mobile banking is tested and proven, but if it is not what you prefer, there's another option. It's called GCash: a mobile wallet carrying money in your phone.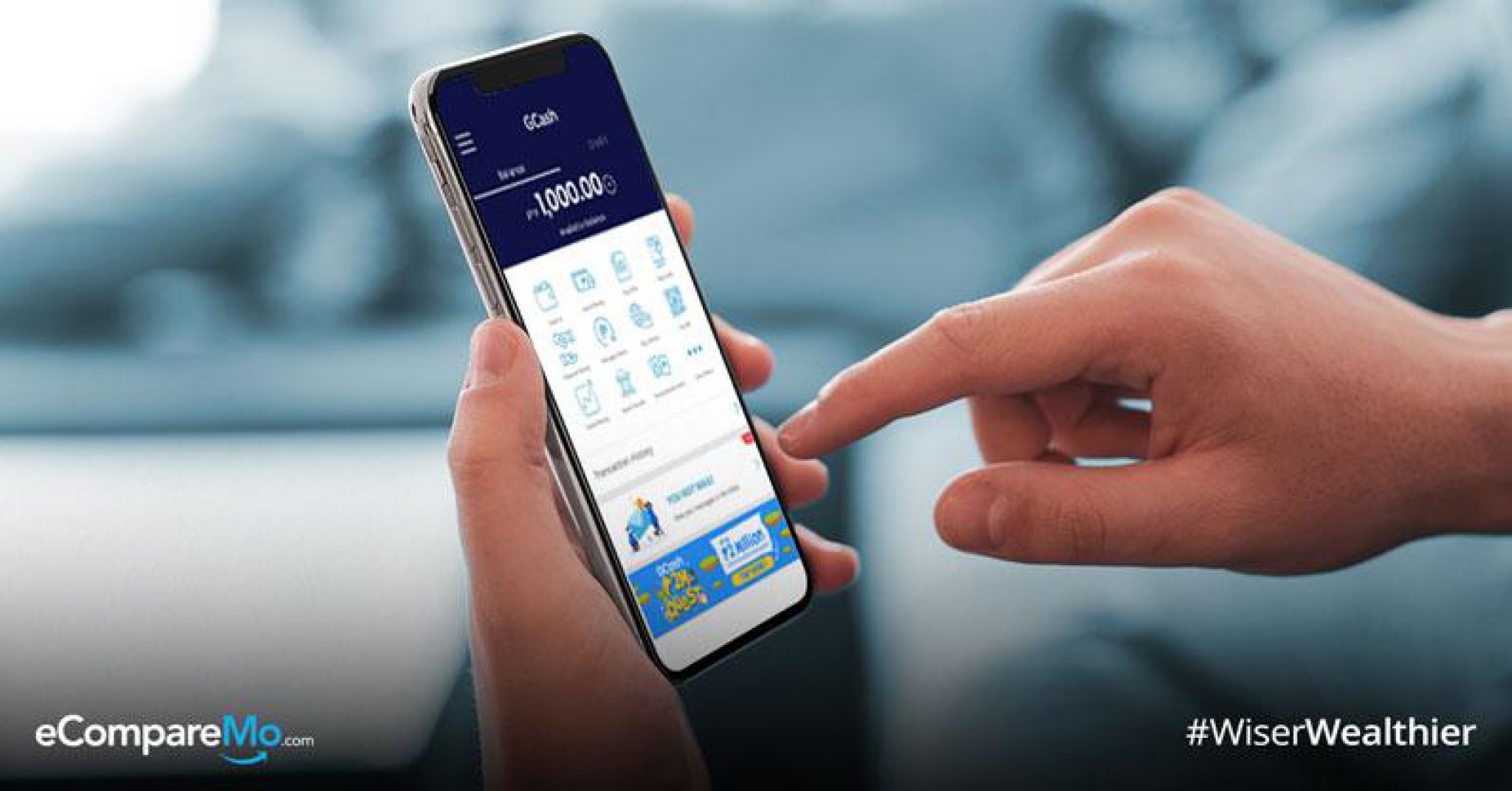 To get you started, let's us a look at GCash app, one of the leading mobile application for e-wallets in the Philippines. We answer your frequently asked questions (FAQs) about its services.
What is GCash?
GCash is a new and advanced mode of money transaction in the country. Instead of carrying money or swiping a card, all you need is your phone.
The app allows you to go cashless when you want to send and receive remittances, pay bills and make purchases, and proceed to other financial services while it offers portability and access at any time you want.
GCash application, cash out and account withdrawal have certain fees, but all other services are totally free of charge.
Most importantly, it is regulated by Bangko Sentral ng Pilipinas (BSP), so you can say it's legal and secured.
GCash is available to ALL networks.
What services can I get with GCash?
Here are the services you can access using GCash. We also included the step-by-step procedures on how to avail each feature.
1. Buy load
With GCash, you don't have to run to the loading center or sari-sari store and wait for the loaded credit to get into your phone. Just log in to your GCash and have your number loaded up through your own phone.
2. Buy items
Without going through the hassle of preparing requirements and applying for a card, you now have a fund that works just like a debit card. You can use it to buy items at physical stores or online.
Physical Stores affiliated with GCash can accept transactions. In order to buy items, just open the app, scan the QR code, type in the price.
Online shopping can be done on websites affiliated with GCash. As a very simple payment method, you just press 'check out' the product you're buying, confirm it, and you will receive a one-time password on your phone.
How to pay for an item purchase via GCash app
Open your GCash account and look for the Pay QR icon.
Choose "Scan QR Code" or "Generate Code", depending on your preferred method.
Scan QR Code – Scan the QR code of the merchant.
Generate Code – Show the barcode and QR code from your phone to the store personnel.
Input the payment and confirm it.
An SMS transaction confirmation will notify your phone.
3. Cash in/Save Money
If you have extra money and don't want to spend now, you can cash in the amount on GCash. It becomes credit, and with continuous cash-ins, you can accumulate a huge value for use in the future.
Below are the options for you to load up your e-wallet using GCash mobile app.
7-Eleven CLiQQ kiosks
Banks (BPI, RCBC, Union Bank) – GCash
Mastercard/Visa Debit – GCash
Money transfer services outlets (MoneyGram, Western Union, Cebuana Lhuillier, RD Pawnshops)
PayPal – GCash
PureGold
SM Business Center
Bayad Center
How to cash in via 7-Eleven barcode
Visit any 7-Eleven store.
Go at the counter and ask for the GCash barcode.
Scan it and pay the corresponding amount of money load to the cashier.
How to cash in via GCash mobile app
Open the app and log in with your personal details to access your account.
Press the 'cash-in' symbol and choose your options on how to load up.
Fill out the necessary details and put the security codes:

• If sending money from remittance centers – reference or control number

• If transferring money from the bank – MPIN (six digits)

Input the load amount. (Money transfer via bank: choose which bank you will get the money from).
The GCash app will notify you about your request for cash-ins, so wait for the confirmation message.
4. Transfer Funds
Sometimes you can't find the time to go to a remittance store or visit the person and give them money. You can transfer money from your GCash account to another who has GCash also. You can also send the money straight to the banks. It works like mobile banking, right?
How to transfer money from GCash to your bank account
Press *119# on your phone.
Select which bank account your money will come from.
Choose 'GCash Transfer' and then, 'GCash To Bank'.
Type in your bank MPIN (6 digits).
Put the amount to cash out from GCash and enter your MPIN (4 digits).
Tap "Enter Account", followed by typing in your bank account number.
To finish the process, press "Confirm'.
Wait for the SMS notifying you of successful money transfer.
How to send money via GCash mobile app
Open your GCash account.
Tap the icon: 'Send Money'.
Type in the phone number of the receiver.
Type in the amount of money you will send.
If you want to go extra, you can include a short message to the receiver.
5. Pay Bills
Within the amount of money saved in your GCash account, you can use it to pay for your financial obligations:
Electricity
Water
Cable
Internet
Postpaid Plans
Broadband
Airfare
Credit cards
Tuition fees
Insurance
Other loans
Pag-IBIG and SSS contributions
How to pay bills via GCash application
Open your account on GCash.
Look for the Pay Bills icon and tap it.
Proceed to the biller.
Input how much you will pay and confirm.
NOTE: Payment made through GCash gets posted within two to three working days. However, GCash Bill Pay can't process past due bills.
6. Withdraw Money
The amount of money saved in your account, whether loaded up or collected through fund transfers, can be cashed out through money transfer centers like Bayad Center or Tambunting. It can also be withdrawn from your MasterCard ATM.
How to withdraw GCash money from an authorized outlet
Find a partner outlet of GCash or any Globe Business Center.
Complete filling out the GCash form and provide one valid ID.
Staff will process the transaction and an SMS will ask for your GCash MPIN to confirm your request for cash out.
After receiving the confirming text, you will be given the amount requested with a receipt of your transaction and service fee. The service fee ranges from P20 per PHP 1,000 withdrawn (to be deducted from your mobile wallet).
7. Own a GCredit
What is GCredit?
If GCash is like a debit card, GCredit works like a credit card. You can use it to pay for something even if you don't have enough money in your account and repay the credit used later. It's the newest feature of GCash App, accessible by selecting 'Manage Credit'. It's a personal credit line without the hassle of going to a bank!
How does GCredit work?
You are given an amount of money you can use as a flexible loan and it comes with a maximum limit. You don't have to use up the previous whole amount of money to be given another set of money. If you have paid off the previous credits used beforehand, you can avail again the maximum limit.
To better illustrate: if you have a GCredit limit of P5,000 and you only used up P2500, you don't have to spend the other P2500 to be granted another P5,000. You can have the whole P5000 again if you have paid off all the previous amount used.
How can I use GCredit?
You can use it as a method of payment for purchase or bills.
How much is the interest rate of GCredit?
GCredit sets a prorated interest of 5%. It means the added fee will depend on how many days you used GCredit.
The computation will be:
Amount used x 5% x number of days ÷ 30 days = GCredit rate
Example: I bought a new shirt via GCredit amounting to P599 and paid it after 8 days.
| | | |
| --- | --- | --- |
| Amount Used | x | 599 |
| Interest Rate (5%) | x | 0.05 |
| Number of days before payment | x | 8 |
| 1 Month | ÷ | 30 |
| Total | = | 7.99 |
You must pay P606 (599+7.99) to settle your GCredit balance.
How do I own a GCredit?
Yes! It is affiliated with GScore, the very first trust score in the country. Each user of GCash has a GScore that goes up or down depending on your activity. Using the services more often and with higher amounts will lift your GScore, and that way will likely increase your access to GCredit.
What are the steps in the GCash Registration?
Everyone can have a GCash account, whether you are Smart/TNT/Sun user or Globe/TM user. The only difference is the mode of registration.
While Globe/TM users can register through their mobile SIM, other networks can create an account using Messenger and the GCash app.
The next two modes of account creation are for Globe and TM subscribers only.
How to sign up by Globe/TM SIM
Dial *143# on your keypad and choose 'GCash'.
Select 'Register'.
Create your 4-digit MPIN for account protection.
Answer the information asked.
How to register through FB Messenger
Download and/or open the updated FB Messenger app.
Type in @gcashofficial on the search bar.
Tap the button called 'Get Started'.
Choose the 'Menu' button.
Select 'Account' and press 'Create an Account'.
Type in your Globe/TM mobile number.
Type in your Facebook password.
Wait for the verification message to be sent on your phone.
Look for the verification code for link confirmation.
The GCash app allows everyone from all networks to enjoy the mobile wallet.
How to register by the official GCash app
Search the GCash app on Google Play (Android) or App Store (iOS), and download it.
Type in your mobile number and click the button that says 'Register'.
Fill in the needed information for your account profile.
Create a 4-digit MPIN for added security.
What is an MPIN?
It's a four-digit password known as the Mobile Personal Identification Number. It is asked for upon registration through all modes. NOTE: this should be unique, personal, and protected for your account security. Do not share your MPIN with anyone.
Is getting verified important?
BSP requires verification, also known as Know-Your-Customer (KSY) for security purposes. You cannot use GCash services at the optimal level if you don't verify your account. There are 3 levels of verification with corresponding benefits:
Basic – You can only access limited service features.
Partially Verified – It requires you to fill up forms on http://fb.com/gcashverify to be able to withdraw cash or send money.
Fully Verified – After accomplishing the forms, an agent will take your photo and confirm your inclusion in their database of verified customers. This opens all the services of GCash. (See: What can I do with GCash?)
Just prepare one valid ID and visit the GCash Verify on FB. You can also visit partner outlets such as Globe stores, Villarica, and Tambunting pawnshops.
The KSY process includes some privileges like:
Increase of maximum wallet funds – from P40,000 to P100,000
Increase of maximum spend limit for AmEx Virtual Pay – from P40,000 to P100,000
Increase of daily limit for load purchase – from P500 to P100,000
Increase of bill payment – from P5,000 to P100,000
What is a GCash Card?
Better known as GCash MasterCard, it serves as prepaid card like to GCash e-wallet.
It is reloadable.
You can use for shopping at the stores that accept MasterCard as a mode of payment.
You can withdraw cash from the card.
GCash card can serve as your new Beep card (certain fees apply).
How do I Get a GCash MasterCard?
Find any Globe store and inquire for GCash MasterCard.
Completely fill out the application form while presenting a valid ID.
One-time fee of P150 applies. GCash MasterCard with Beep usage goes at P210.
You can also get GCash Card on caravans during community events and fees may offer discounted prices.
Does my GCash fund expire?
Your GCash money does not expire, but not using the services for over 6 months may incur a dormancy fee or lead to automatic closure.
Overall, the features of GCash offer convenience and accessibility to all phone users. It's really a money service that is innovative and timely. If you think you have more questions that are not answered here, you may visit the GCash website or a Globe store.
About the author
---