First Time Using The PayMaya App? Here's A Guide For You
5 min read
In the Philippines, where a measly four percent of the population own a credit card. The good news is that there are several other online payment solutions that will make our transactions smooth and hassle-free. One of them is PayMaya.
PayMaya is the first prepaid online payment app that lets people pay and transact online without a credit card. It's a virtual card that is linked to a mobile phone and Smart Padala, a leading remittance network in the Philippines.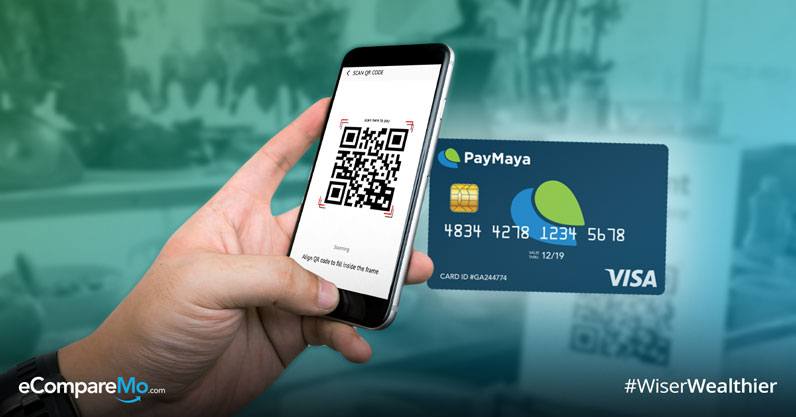 In this guide, you'll find the following:
What are the uses of PayMaya?
You can use PayMaya for online transactions, booking flights, receiving payments through PayPal (you may link your PayMaya to PayPal), paying your bills and also buying prepaid loads and data packages at discounted prices—not just for Smart but also other network service providers like Globe.
How to use PayMaya
Download the PayMaya app through Android or iOS.
Create a PayMaya account and register.
Read the Data Privacy Policy and after tapping "Agree," you will receive an SMS message with a code. Enter the code in the app and then tap "Verify."
You should be able to view your card by choosing "View Card."
Input your address and birthday.
Fill up the Online Payment Card Number page. Once done, you should receive confirmation that your PayMaya account has been activated.
You also have the option to buy a physical card known as a Paywave card.
(Read: The Best Online Payment Providers For Small And Big Businesses)
What is a Paywave card?
A Paywave card costs P200 and you may also purchase a bundle of three for P545, or a Family Bundle for P850.
The benefit of having a physical card is that you may also use this at any establishment both local and abroad, as long as they accept credit or debit cards. The card has an EMV chip like credit cards for security to protect against counterfeit fraud.
Another feature that the PayMaya app has is that you may also view your transaction history using the Paywave card in the app.
How to activate a Paywave card
Text <ACTIVATE-space-Card ID number-space-First name/Last name> and send to 292907969. NOTE: You should have airtime load of at least P1.
Download the PayMaya app and register with your name, email and mobile number you used to activate the physical card.
You will receive a verification code via SMS.
Go to "My Cards" in the app's main menu.
Tap on the blue PayMaya card.
Nominate a 6-digit PIN* You may use this for ATM withdrawals.
How to link PayMaya to your Paywave card
Go to "My Cards" on the main menu.
Tap on "Link Card" and enter the 16-digit number on the physical card, expiration date and CVV.
Where to load PayMaya?
Loading your Paymaya is easy. There are several loading stations available nationwide.
7-Eleven Family Mart (a few selected branches)
SM Malls Business Center
Robinsons Business Centers
Palawan Pawnshop
BDO Online mobile banking
SMART Wireless Centers
SMART Padala
SMART Money
Union Bank ATM
Ministop (selected branches)
2Go Express
To make the most of PayMaya features, you may also upgrade your account so you can also have the option to send money to other PayMaya users and withdraw from any BancNet ATMs here and abroad through the physical card.
(Read: 5 Great Virtual Wallets And Online Currencies For Cashless Transactions)
How to upgrade your PayMaya account
1. Access the app and tap "Menu" for Android and "More" for iOS, then tap "upgrade for free."
2. Fill out the required information and upload a photo of your valid ID and then tap "Submit."
NOTE: You would need a valid primary ID or two secondary IDs. The IDs should be clear and visible. Below is a list of valid primary IDs and secondary IDs:
Primary: Passport, Driver's License, NBI clearance, Alien Certificate of Registration, Unified Multipurpose ID (UMID), SSS ID, Philhealth ID (Digitized), Government Office and GOCC ID, e.g. Armed forces of the Philippines (AFP) ID, Home Development Mutual Fund (HDMF) ID, Postal ID (issued 2015 onwards), Integrated Bar of the Philippines ID
Secondary: Police Clearance, Tax Identification Number (TIN ID), Barangay Certificate, Senior Citizen Card Government Service Insurance System (GSIS), e-Card, Overseas Workers Welfare Administration (OWWA) ID, Seaman's Book, Voter's ID, Certification from the National Council for the Welfare of Disabled Persons (NCWDP), Company IDs issued by private entities or institutions registered with or supervised or regulated either by the Bangko Sentral ng Pilipinas (BSP) or Securities and Exchange Commission (SEC)
NOTE: If you upload a secondary ID, make sure you have another one ready for the face-to-face validation.
3. You will be receiving a verification code through the app and SMS, which you can use as a reference during your face-to-face validation.
4. Tap "Start video call" and you will be talking to an available Upgrade Officer who will validate your application. As soon as your application is approved, you may now utilize the added features of your PayMaya account.
For non-upgraded PayMaya users, you can load and spend as much as P50,000 a month. Your PayMaya Wallet can also maintain up to the same amount.
For upgraded accounts, you can load and spend up to P100,000 a month. Your PayMaya wallet can maintain a maximum balance of the same amount.
One thing to note also is that the number of your physical card and your virtual card are different. This is in the event that you lost your physical card, you may still use the virtual card to purchase online. If your physical card got lost, you also have the option to block it through the app by going to "My Cards" > "Settings" for your physical card and you will be able to see the "Block Card" option.