DOTr Guidelines For Commuters During The Quarantine
5 min read
Amid the threat of the COVID-19 pandemic, the Department of Transportation (DOTr) released guidelines for public transport in low-risk areas under the state of general community quarantine (GCQ).
This set of DOTr GCQ guidelines applies to both transport operators and the riding populace. This is because even with lowered restrictions, infection through public transport is still possible in low-risk areas.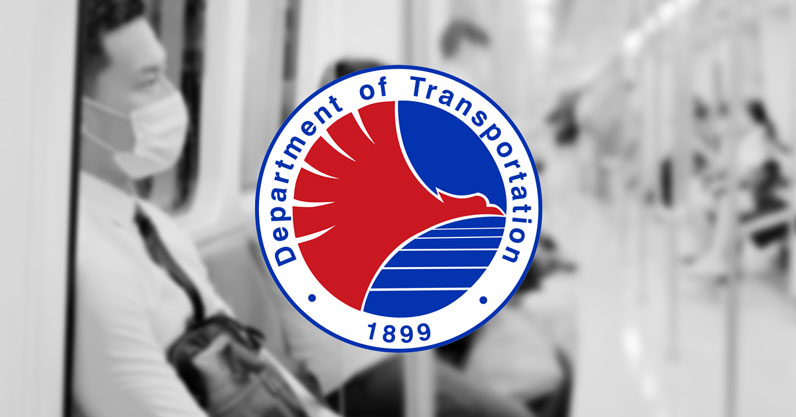 "Public transportation in the road sector will be available in areas declared under GCQ but we will strictly impose health safety standards at all times to ensure the safety of our drivers and passengers," said DOTr Assistant Secretary Mark Villar.
The DOTr said that all modes of public transport must adhere to the following to be allowed to operate:
Operators should impose policies that will curb the spread of the coronavirus both inside the vehicles and at terminals or waiting stations. Measures include mandatory use of face mask for drivers/operators and commuters as well as disinfecting stations in terminals.
Drivers can also set up transparent covers on their stations to serve as protective shield from any form of droplet transmission, thereby minimizing their risk of getting the virus.
Social distancing measures shall remain in place under GCQ. This means there will be a 50-percent reduction in the capacity of public utility vehicles' (PUV). Passengers are then required to occupy a seat apart from one another.
(Read: The New Normal After COVID-19: What Life In The Philippines Will Be Like)
Additional DOTr GCQ guidelines for public utility vehicles
Additional public safety measures for the general community quarantine will be implemented by the Transport agency through the following seat configuration, which is apart from the 50 percent capacity enforcement:
For public utility jeepneys (PUJs): Only one passenger can sit beside the driver, provided that a conductor is not occupying the front passenger seat. Occupying the running board/steps (estribo) is strictly prohibited.
For buses: The one-seat-apart rule will be enforced alternately on rows. For instance, passengers can only occupy seats 1, 3, and 5 of the first row and then 2 and 4 for the second row; no one should be seated directly in front of anyone. Also, standing is no longer allowed. The same rules apply to shuttle services like minibuses.
For tricycles, only one person can occupy the sidecar. Meanwhile, "backriding" is no longer allowed. 
For UV Express vehicles, maximum of two persons can occupy a row, with the seats alternating as to avoid anyone directly in front of another passenger. Only one person can occupy the front passenger seat. 
For TNVS units, multiple riders are still allowed, provided only two people can occupy the backseat and one person in front.  
For train operations like the Metro Rail Transit (MRT) and Light Rail Transit (LRT), only 160 people at a time or 20 percent of its total capacity will be allowed per train set, with areas people can occupy marked by their operators.
Limited operations, limited supply
Under the GCQ, PUVs will only be allowed to operate based on the quarantine status of their respective routes of operation, according to the Land Transportation Franchising and Regulatory Board (LTFRB).
According to LTFRB Chairman Martin Delgra, there will be a hierarchy in giving transport modes the green light to ferry passengers, with prioritization given to high-capacity modes.
"PUV modes with higher passenger capacity such as buses will be prioritized consistent with the Department Order No. 2017-011, or the Omnibus Guidelines on the Planning and Identification of Public Road Transportation Services and Franchise Issuance," Delgra said. "In areas where buses are not enough to serve the actual passenger demand, or the road characteristics will not permit their operations, PUVMP (PUV modernization program) compliant PUVs are the next priority." 
After buses and modernized PUVs, old jeepneys and UV Express units will fill the gap, which will come in handy especially in short-distance routes. For areas not covered by other transportation units, tricycles will be the last ones to be sorted. Examples of these are subdivisions, narrow streets, and other areas within the coverage of the tricycle operators.
Transportation Assistant Secretary Mark Steven Pastor says these DOTr guidelines are in accordance with the rules set by the Inter-Agency Task Force (IATF) for the Management of Emerging Infectious Diseases.  
"Social distancing protocols are our priority so we must prioritize vehicles that provide the least physical contact. Modern buses and PUVs have bigger capacity and some are equipped with an Automatic Fare Collection System, which prevents physical contact when paying fare so they are our priority choice to transport people in GCQ areas," Pastor said. 
The government will conduct random inspections in terminals and vehicles to make sure the standards are enforced in all PUVs. Penalties await terminal operators found violating the said guidelines.
(Read: COVID-19 Updates)
Traveling tips during GCQ
In a nutshell, public transport will be available but shall remain limited in areas under GCQ. For essential workers, here are some tips on how to be safe and secure when commuting during the general quarantine period:
Stay safe. Wear personal protective equipment like masks all the time when outside.
Bring a bottle of alcohol, hand sanitizer, and liquid soap with you. Disinfecting stations at terminals may run out of supply, so it pays to be prepared.
Keep an ample distance between you and other passengers. Make sure you're at least one meter when standing in queue, and one seat apart when riding.
Try alternative modes of transportation. If you can get a bike, electric kick scooter, or any other personal mobility device, use it instead of commuting.
Practice proper hygiene. Sanitize or wash your hands before and after boarding a transport. Avoid touching surfaces and do not touch your face.
Or just don't go out. If you have no business being out, stay home! We can never stress this enough.
Once we enter a state of GCQ, some of us might be able to return to our offices. However, it doesn't mean that we will finally be back to normal or even relax for a bit. When things get a little better, it still pays to be vigilant and careful to avoid contracting COVID-19.