LTO Suspends Fees And Penalty Collection During The Quarantine
3 min read
(This article was originally posted on April 15, 2020 and updated on May 5, 2020.)
Are you worried about the fees that come with the expiration of your car registration and driver's license? Fortunately, the Land Transportation Office (LTO) will give you reprieve due to enhanced community quarantine (ECQ).
In a memorandum signed by Transportation Assistant Secretary Edgar Galvante, all infractions for late registration of vehicles as well as expired driver's license will be waived by the government.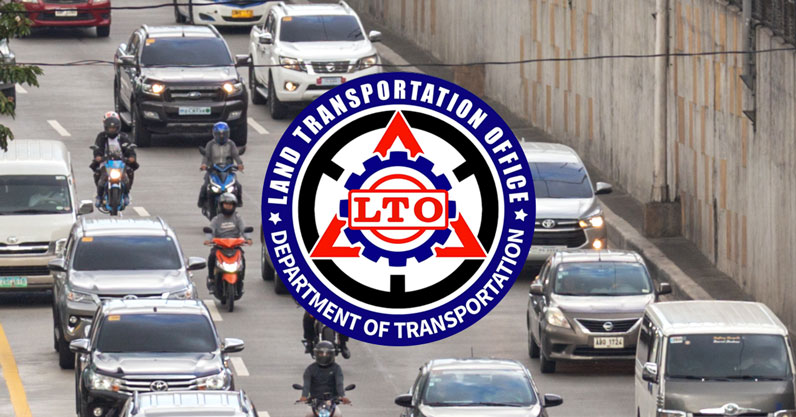 With car owners and driver's license holders unable to go out of their houses due to the extended ECQ—not to mention the suspension of work in the LTO and other executive branches of the government—the agency will not penalize late renewals during the quarantine period.
However, there's a catch: According to the LTO memorandum, it only applies for expirations that will fall within the quarantine period. "No penalties shall be collected for the late registration of motor vehicles and renewal of driver's licenses which shall expire during the duration of the community quarantine," reads the order signed by Galvante.
This means that if your car registration either expired before March 13 or loses its validity once the quarantine has been lifted, you're now liable to pay the appropriate fees for late registration. If the quarantine period gets further extended, so does the coverage of LTO's reprieve for drivers.
(Read:LTO Fees Guide In The Philippines 2020
Failure to renew on time prescribed by the LTO will incur you up to P225 penalty, depending on the number of years that elapsed since your scheduled renewal.
Aside from waived penalties amid COVID-19, the LTO is also lifting the suspension for who have been issued with a temporary operator's permit (TOP) after confiscation of license due to injury or death caused.
Normally, drivers issued with TOP can only use it as an alternative to their license 72 hours after issuance and confiscation of driver's license. However, the LTO will not suspend errant drivers with TOPs that expired starting March 13 as long as they settle their dues within the quarantine period.
To avoid suspension due to nonpayment of infractions, you can pay your dues through the Landbank Electronic Payment Portal even if you're not a Landbank client.
Finally, student permit holders will not experience because the LTO "shall be extended within the aforementioned duration for the purpose of applying for a driver's license."
Extension of validity
There is an "LTO memo" currently circulating on social media and messaging groups titled: "LTO Office Protocol Upon Resumption of Operations After the Enhanced Community Quarantine." As of this writing, this remains unverified and cannot be found on any of the transport-related government websites.
It states the following, in addition to the above.
On registration
All vehicles with registration expiring from March 2020 to October 2020 shall be given an extension of two months, free of any penalties, from the date of expiry. These include the following:
Plate numbers ending in 3 and 4: Extended until June 30, 2020. However, a weekly late fee shall be charged for plate numbers with 1, 2, ,3, 4, 5, or 6 in the middle.
Plate numbers ending in 5 and 6: Extended until August 31, 2020.
Plate numbers ending in 7 and 8: Valid until October 30, 2020.
Plate numbers ending in 9 and 0: Registration is extended until December 29, 2020.
Registration for new vehicles: No penalty shall be collected if the purchase date or sales invoice date falls on any day from March 1 to April 30, 2020.
Prioritization of medical frontliners
Health workers will be given the same special priority as senior citizens, PWDs, and pregnant women when transacting with the LTO. This is effective until the end of calendar year 2020.
Source: LTO