We all dream of having a house to call our own. Whether it's a two-floor unit in a quaint neighborhood or a condo unit amid a bustling business district, having a property that you can call home is a feat that's hard to come by especially these days.
Funding your dream house is not easy as it may seem since most of the available housing properties in the Philippines cost millions of pesos.
Luckily enough, there are ways you can acquire your own abode even without ready cash on hand. One way is through a Pag-IBIG housing loan.
This type of financial assistance is made possible by the Pag-IBIG Fund, a government agency that extends financial help to Filipinos.
Start your journey toward being a homeowner today. Refer to this guide for the basics of a housing loan application.
Who are eligible to apply for a Pag-IBIG housing loan?
Before starting your loan with Pag-IBIG housing, let's identify first who are the qualified borrowers for housing loan application:
Applicants should be an active member of Pag-IBIG Fund with at least 24 months of contributions.
In case the Pag-IBIG member does not have the required number of monthly contributions, he/she will be allowed for the housing loan application provided that they have been contributing to Pag-IBIG Fund for at least 12 months. Being a contributing member for at least one year will allow them to make a lumpsum payment to meet the required contribution rate.
The loan applicant should not be more than 65 years old by the time of the loan application. Additionally, he/she should not more than 70 years old when the loan reaches its maturity.
The loan applicant should not have an outstanding Pag-IBIG housing loan, whether they are the principal or co-borrower.
The loan applicant should pass the background check of the Pag-IBIG Fund. The agency will check your credit and employment.
The loan applicant should attend the seminar about housing loan application. The seminar will discuss the detailed steps on how to apply for the housing loan and a few points that will make the loan application easier.
Pag-IBIG housing loan checklist
Any kind of loan application will require several documents to ensure that an applicant is eligible for the loan application.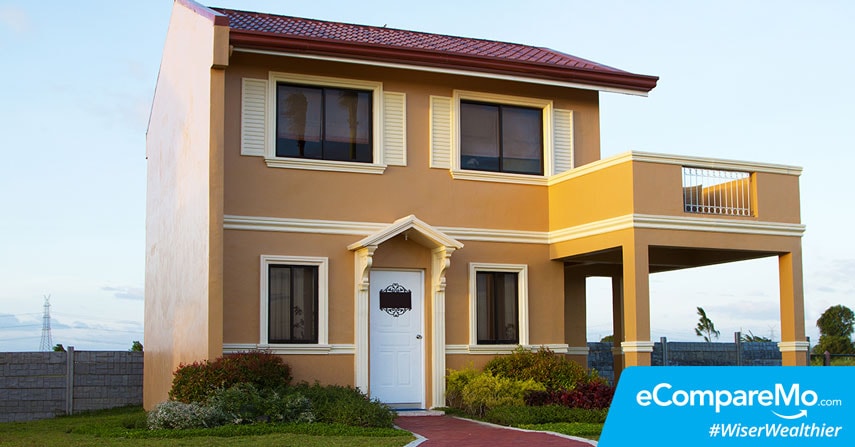 In a housing loan, the checklist of requirements will depend on the type of housing loan and profile of the loan applicant. Here's a breakdown of the requirements for each loan applicant category.
For Employed applicants:
Certificate of Employment and Compensation (notarized and employer's format)
If government employee, at least one-month payslip should be provided (within three months preceding the date of application)
A copy of the latest ITR of the year prior to the year of loan application. Attached here is the W2 form that should be stamped and received by the BIR/Certificate of Tax Withheld or BIR Form 2316
For self-employed or with another source of income:
Proof of income, such as ITR, official receipt of tax payment from a bank, and audited financial statements
In case income comes from foreign pensions or remittances, a copy of bank statements or passbook is needed. These documents should be from the last 12 months.
In case income comes from rental payments, a copy of lease of contract and declaration should be provided.
Certified true copy of transport franchise, which is issued by a government agency (ex. LGU for tricycles and LTFRB for PUVs)
Copy of commission vouchers (for the last 12 months) that shows the issuer's name and contact details
Copy of certificate of engagement that is issued by owner of the business
Other documents that will authenticate the source of income of the loan applicant
For OFW applicants:
A photocopy of employment contract (should be in the English language)
An original copy of employer's certificate of income (should be in the English language). In case submitted in photocopy, it should be verified by a Pag-IBIG Fund information officer in the country where the loan applicant works.
Other documents that serve as a proof of income of the loan applicant
Quick guide to Pag-IBIG housing loan application process
Get the list of your requirements. As mentioned above, a different checklist is provided for every type of housing loan and loan applicant category.
Prepare all your requirements in three sets of copies. Afterward, submit the documents to Pag-IBIG Fund. You also need to pay the processing fee of P1,000.
A notice of approval (NOA) and letter of guaranty (LOG) will be given to you once your loan is approved. Sign these documents and make sure to fill them out completely.
Submit your NOA, LOG, and other required documents to the regional branch of Pag-IBIG Fund. Remember that you must complete and submit these documents within three months after receiving the NOA and LOG.
Once approved, you will receive your loan proceeds. To claim your loan, go to Pag-IBIG Fund and present at least two valid IDs.
Pay for your monthly amortization through your company, Pag-IBIG Fund branch, Bayad Center, and credit card. Make sure to pay your due as soon as possible to avoid any discrepancies. Additionally, you can check the Pag-IBIG housing loan calculator to see your interest rates, making you equipped in paying the amount on time.
Not having enough cash should not be a hindrance in getting your desired home. Fortunately, there are many alternative housing options, such as Pag-IBIG acquired assets, where units are offered at a cheaper price. Easier amortization programs help property buyers to afford their monthly dues as well.
Applying for a housing loan can be a daunting task since you need to prepare several documents. However, with the help of government fincancing agencies such as Pag-IBIG, financing your dream house can become a reality.
About the author
---