Power Up Your Spending With This Month's Credit Card Promos
4 min read
"A credit card is a tool of empowerment and of convenience," said Stephanie Chung, CEO and Co-Founder of eCompareMo, at the #RejectED Roundtable Discussion held on July 30 at the Rappler office.
The talk focused on the importance of good credit history, and how to rebuild good credit score. While those two reasons are important benefits of wise credit card use, there's another perk that maybe wasn't as touched on—the monthly promos and discounts different credit card companies provide for their users.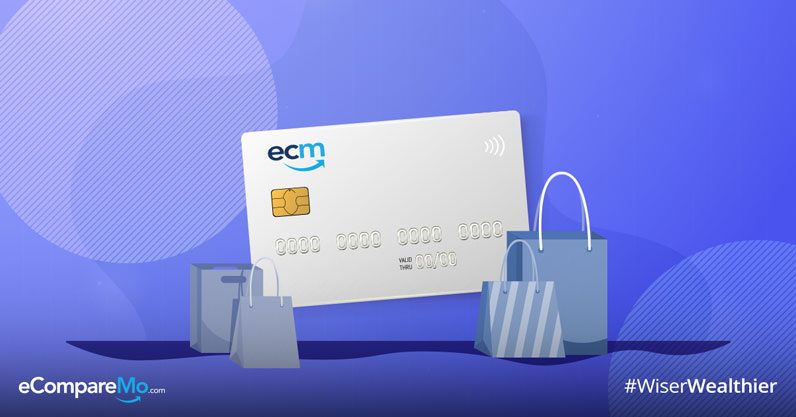 One thing's for sure: Those that put their credit cards to informed and responsible use are never lacking on generous deals and promos, and this month is no exception.
Here are the best credit card promos for August:
BPI Credit Card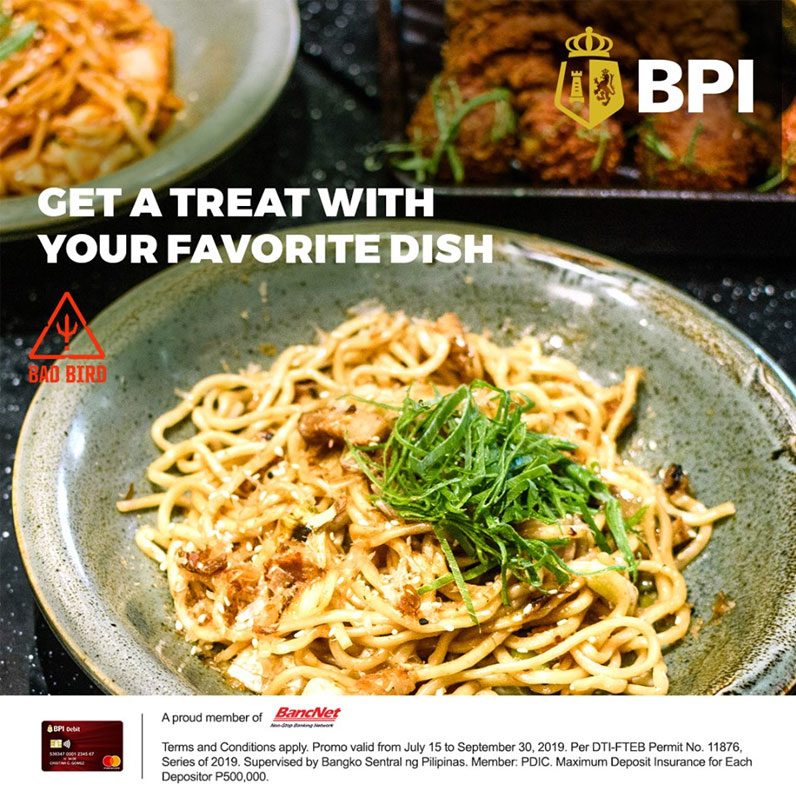 Have you heard? You get free food at Bad Bird! As long as you have a BPI Debit, Prepaid, or a Credit Card you can get one of these Bad Bird noodle choices for FREE:
4 Cheese Noodles
Rich Pork Noodles
Kimchi Noodles
As there is a lot of good food choices at Bad Bird, it's easy to meet their minimum spend of P1,000 for dine-in BPI card charges so you can avail of this promo. This ends on September 30, 2019, so you better visit the nearest Bad Bird branch soon to satisfy your quality fried chicken cravings!
Security Bank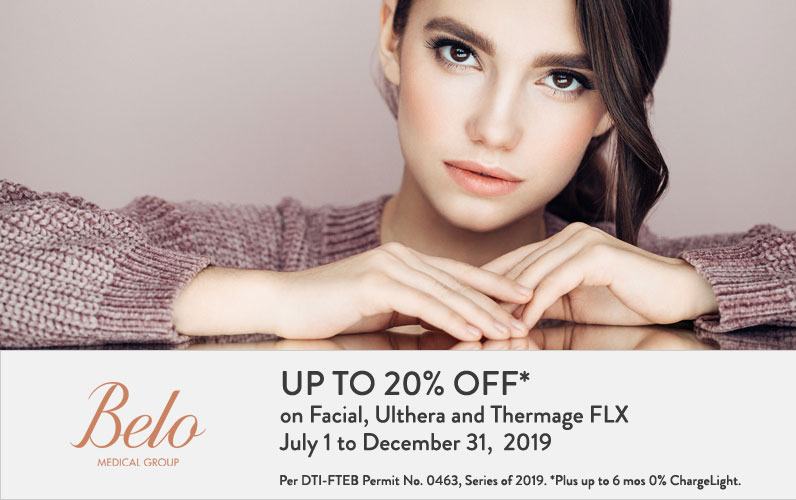 This month, it's your skin's time to shine! The Belo Medical Group brings 20% OFF for Security Bank debit and credit cardholders when availing of the following beauty treatments:
| Discount | Treatment |
| --- | --- |
| 20% OFF | Skin Reboot Face (for slimming) Angel Whitening Face (for brightening) Madonna Facial (for cleaning) |
| 15% OFF, with up to 6 months of 0% ChargeLight Installment | Ulthera |
| 10% OFF, with up to 3 months of 0% ChargeLight Installment | Thermage FLX |
You'll be happy to know that this promo is available at any Belo Medical Clinic nationwide. Plan all your beauty treatments well ahead and book an appointment now! This offer is available until December 31, 2019.
UnionBank
This is a great month for athletic types looking for a good credit card. There is not one but two great sign-up promo's from UnionBank credit cards.
First, the UnionBank CashBack Mastercard Under Armour Promo is extended until August 31, 2019.
Apply now for a UnionBank CashBack Gold or Platinum Mastercard or within the promo period, to avail of P2,000 worth of free Under Armour Gift Code.
This month is also a great day to apply for a PlayEveryday Unionbank credit card! You'll be given P2,000 worth of voucher for free, which gets you new sneakers. Promo is available until November 14, 2019.
(Read: The Best Credit Card Promos For July 2019)
AUB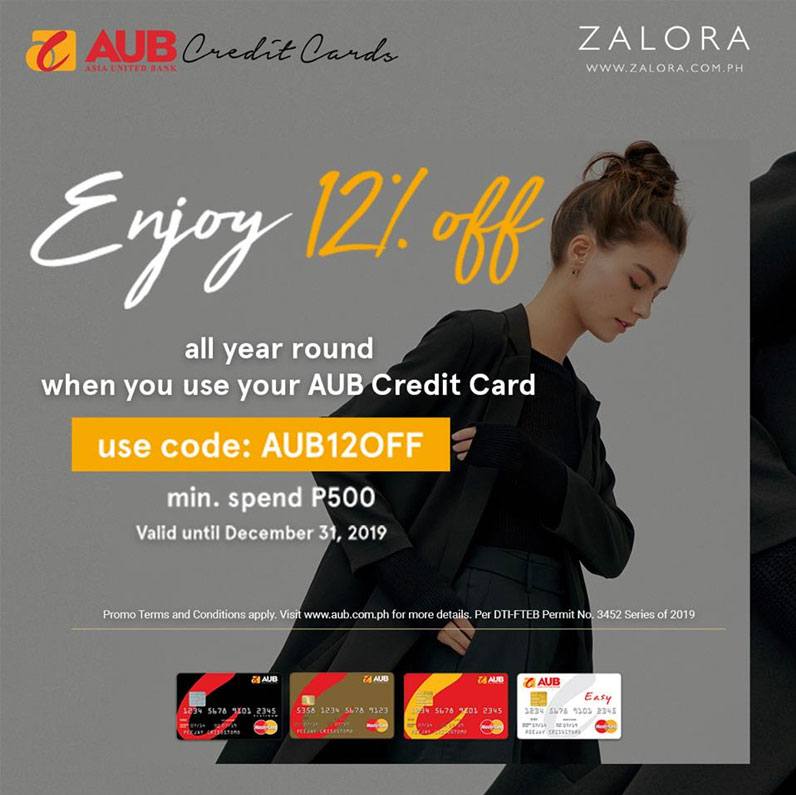 AUB credit cardholders, both old and new! If you didn't know it yet, you have a year-round discount at Zalora worth 12% OFF!
You just need to use your card when online shopping, and use the code AUB12OFF upon checkout. The minimum spend amount is only P500. This goes on until December 31, 2019. Happy shopping!
AUB credit cardholders can also enjoy comfortable accommodation at Red Planet, with a 35% discount. This runs until April 15, 2020.
Wine drinkers and AUB loyal credit cardholders, you can also avail of 10% OFF at www.Winery.ph until the yearend. Avail of the promo by entering the promo code AUB10 + (the first 6 digits of your AUB Credit Card). Promo runs until December 31, 2019.
Add another 10% discount when you register with Red Plant REMEMBERED Loyalty Programme, or get an additional 25% discount when you avail of the Red Planet REMEMBERED Birthday Privilege.
Metrobank Cards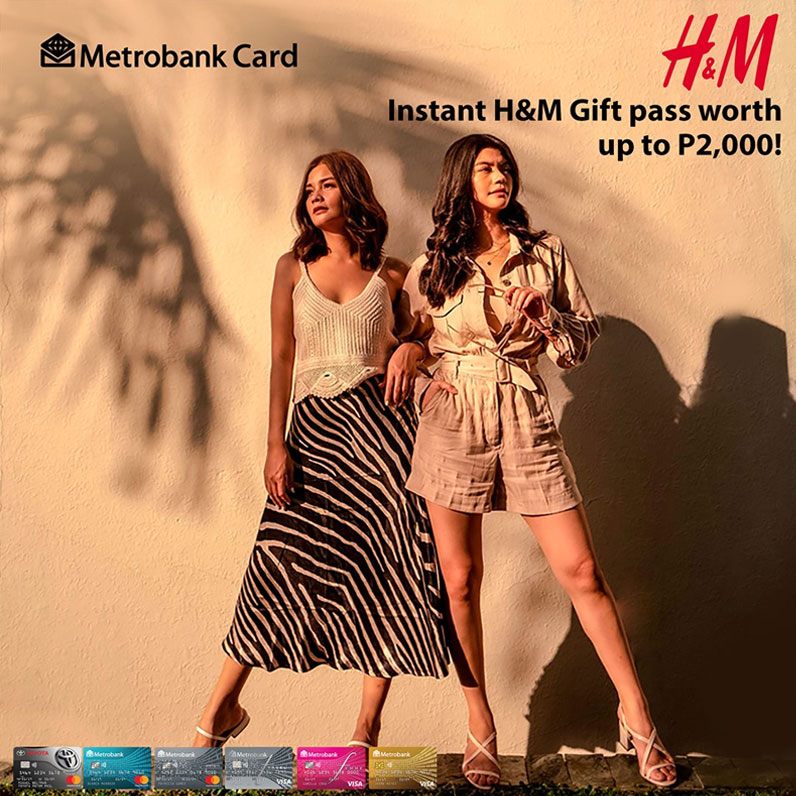 Apply now for aMetrobank Card! New holders of Metrobank Cards instantly get an H&M Gift Pass worth up to P2,000.
Get P500 Gift Pass upon approval and delivery of your new card. As soon as you activate your card, you instantly get P500 H&M Gift Pass Spend as much as P10,000 to earn P1,000 H&M Gift Pass
The promo is valid until October 22, 2019.
(Read: You're Probably Not Aware Of These Non-Standard Credit Card Features)
EastWest Bank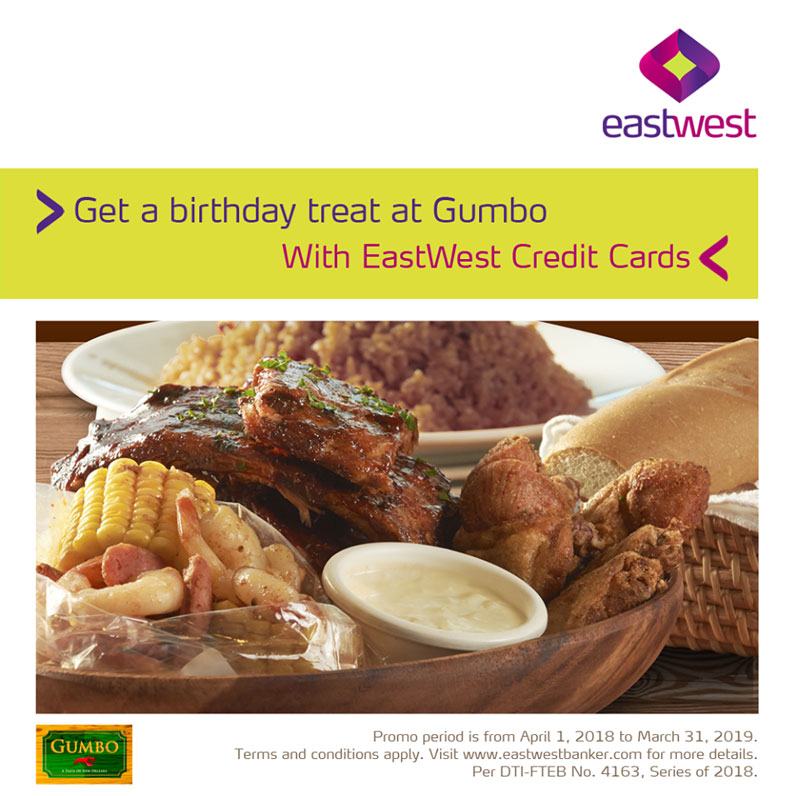 Indulge your seafood cravings at Gumbo with your EastWest Bank credit card. Spend a minimum of P750 dine in and take out with a beverage order and get a FREE Seafood Jambalaya (petite). The promo runs on a full year and ends on March 31, 2020.

How about a baby back rib indulgence? Get it at Burgoo with a FREE Oklahoma Baby Back Ribs (regular) when you spend a minimum of P750, with a beverage. This is all valid for dine-in and take-out, until March 31, 2020.
BDO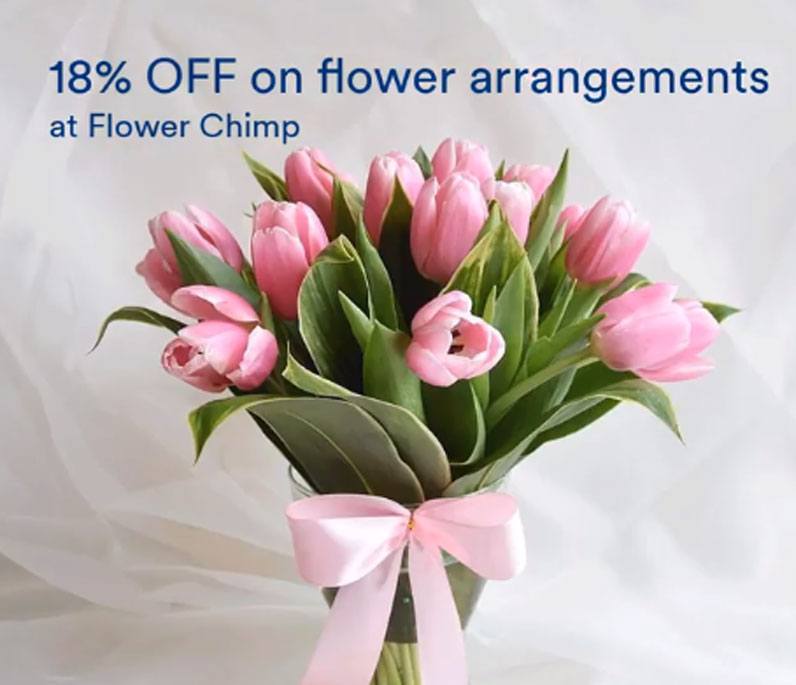 Surprise your loved ones with a Flower Chimp flower arrangement! Get 18% OFF on flower arrangements and same-day nationwide delivery. All you need to do is charge it with your BDO creditor debit card. No minimum spend requirement.
Go to www.flowerchimp.com.ph and use the promo code BDODEALS18 to avail of the promo. This runs until December 31, 2019, so you still got a lot of chances to show some love at a discount!
Citi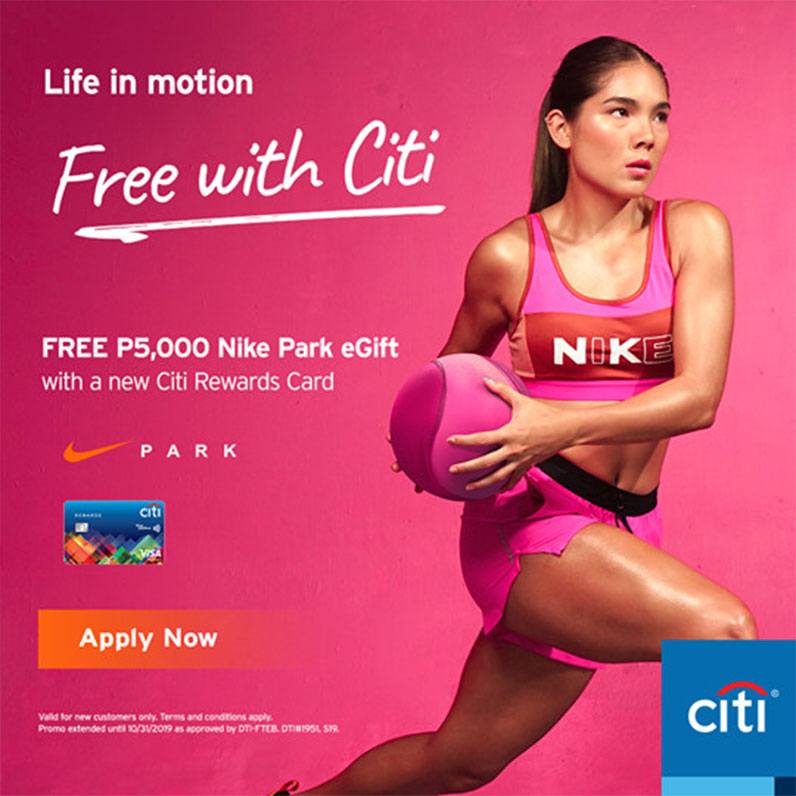 Thinking of getting a Citi credit card? This is a good month to apply for a Citi Rewards Card.
As soon as you get your new Citi Rewards Card, you're already welcomed with a FREE P5,000 worth of Nike Park eGift. Apply now! Promo is extended until October 31, 2019.