A Filipino's Guide To Black Friday 2017: Deals and Discount Codes
4 min read
Now that the Singles' Day Sale has passed, it's time to stretch your wrists and fingers in preparation for the much-awaited Black Friday Sale.
Even though Black Friday started in the USA as early as 1952, the Philippines has only recently caught up with the trend–with our online stores, at least. And there is a lot to look forward to this Black Friday 2017. Think huge discounts on gadgets, apparel, and other stuff from your favorite online shops in the Philippines.
As Black Friday is basically the start of the Christmas season sale, it might be a good idea to brace yourselves and go snag those items on your wish list.  Here are some tips, tricks, and discount codes we've collected so you come well prepared and get huge Black Friday steals.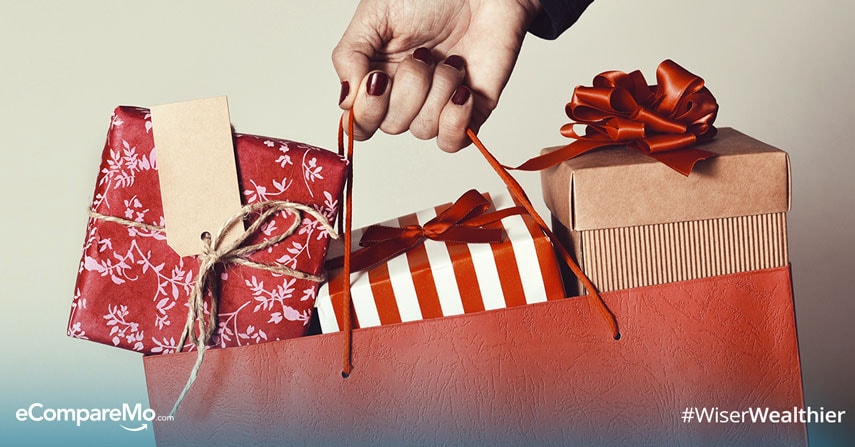 Note: Black Friday sales in Philippine time are set on November 24, 2017. In the US and other countries, it varies according to time zones. Stay updated!
Black Friday deals in the Philippines
Lazada
The No. 1 online store in the Philippines just had a week-long sale in lieu of just 11/11 Singles Day, and now we can't wait to see their deals on Black Friday. What's awesome is that they have a lot of payment options to choose from, such as credit or debit card, Lazada e-Wallet, Paypal, Alipay, and of course, their hassle-free Cash on Delivery (COD).
And if you have a BDO Credit Card, you can pay for your purchases using the BDO installment option. This applies to Lazada purchases worth more than P3,000. You can choose to pay in installments for up to 24 months.
The following are the promo codes granted by Philippine banks for your Lazada purchases when you pay using their credit or debit cards:
If you're a New Lazada Customer, you can get a 10% discount using your Unionbank Credit or Debit card. Shop at https://www.lazada.com.ph/unionbank/ and enter Promo Code: SHOPCLICK10 upon checkout.
This promo code is valid from September 25 –  December 31, 2017.
All ChinaBank MasterCard cardholders are entitled to a 12% discount on their first Lazada purchase. Enter the Promo Code CBCREV upon checkout. Promo period is set for the Lazada 12/12 Sale, from December 7 – December 12, 2017.
Log in and shop at lazada.com.ph/bpi. Get up to P250 OFF when you enter the Promo Code BPIOLREV at checkout. Minimum purchase is P1500. Promo runs from November 9 – December 12, 2017.
Though the EastWest Bank promo code does not apply for the Lazada Black Friday sale, they have a promo code in time for the 12/12 2017 Sale. All EastWest Bank Credit Card holders only need to enter the Promo Code EWBREV12 to get 12% OFF on purchases, for a minimum spend of P1000. Promo runs from December 7 to December 12, 2017.
Here's something extra. PNB is offering a 12/12 sale discount for Lazada. Open to all PNB credit card holders, you get a 12% discount when you use the Promo Code PNBREV12. Minimum purchase amount is P1000, and this promo can be used from December 7-12, 2017.
Zalora
'Tis the season to treat yourself and finally buy the items you've long kept on your Zalora wish list. Zalora's sale runs from November 25 to Cyber Monday, November 30, 2017.
And if you're a first-time Zalora mobile app user, download the app to get an additional 15% off on top of their discounts on their sale dates.
Actress Maxene Magalona also has her own Zalora promo code, as posted on her Instagram page. Just enter MAXENE upon checkout, for a 20% discount off P1,500 minimum purchase.
US Online Stores
Items with up to 90% discounts are up for grabs on both US physical and online stores. Being the original Black Friday-ers, you're bound to get massive discounts from all the items you want in these stores. Be it electronics, cutlery, shoes, bags, clothes, and yes, even luxury items.
For Philippine-based online shoppers who want to make the most of the Black Friday Sale, just make sure your trusted store's ship to the Philippines. And of course, the cost you've saved should not be overthrown by potentially high shipping costs.
If you can find a way to get creative on shipping fee savings, go ahead and buy from any of these large and trusted American online stores.
Amazon
eBay
JCPenney
Macy's
Nordstrom
Debenhams
Lord & Taylor
And your favorite brands' websites (get those Nike or Adidas kicks you've been checking out all year long.)
What to buy
You probably already have items you're eyeing these Black Friday and Christmas sales, but we'd like to add in some cool things that are definitely worth buying when they're marked down big time.
Consoles
Watch out for PS4 (PS4 Pro and Slim), Xbox (the Xbox One X, which was released November 7), and Nintendo Switch.
Virtual Reality (VR) gear
Not just for the gamers, but entertainment buffs as well. According to dealnews.com, the Oculus Rift Touch VR headset is at a permanent low of USD 399, and it's about to get discounted on Black Friday. There's also the HTC Vive VR package dropping at USD 599. Another item to watch out for, as shown by Deal News alongside Oculus as "viable VR choices". (Source: https://www.dealnews.com/features/black-friday/predictions/gaming-toys/)
LED TVs
Of course, the best way to save big is to buy appliances with huge discounts on Black Friday, and LED TVs are always a favorite.
Smartphones and gadgets
Check out the iPhone X from any of your trusted online stores and compare the discount prices.
Amazon Gadgets Sale to Watch Out for, according to Time.com
Echo Dot: USD29.99 (normal price: USD49.99)
Fire HD 8: USD 49.99 (normal price: USD 79.99)
Kindle: USD 49.99 (normal price: USD 79.99)
Amazon Tap: USD 79.99 (normal price: USD129.99)
Amazon All-New Echo: USD 79.99 (normal price: USD99.99)
Sources: iMoney, Lazada, Deal News, Time