Experience #FlashbackFriday Everyday With These Comeback Brands
3 min read
Brand comeback stories, where they tap into our childhood consciousness to return to public consciousness, are nothing new. In fact, you see it now more than ever. From Stranger Things taking us to a land of eighties toys, food, and pop culture to Nintendo keeping itself afloat by tapping into our collective love for a mustached Italian plumber. Nostalgia takes us back to a moment where we feel safe and sound again.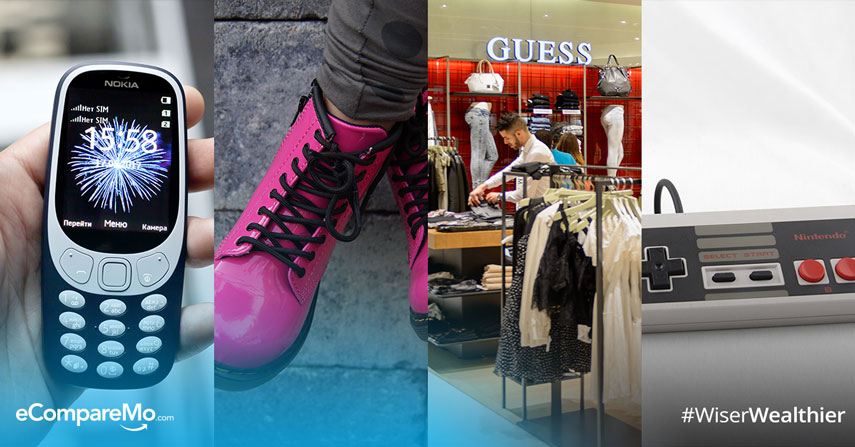 Fortunately, some of our beloved brands from days long gone are coming back. Why don't we enjoy the luxury of being able to brandish – and buy – some of the icons of our childhood past today? Make old school cool again and relive your younger years with these brands that have come back.
Nokia
Everyone remembers the Snake II, Space Impact, and the monophonic ringtone composer.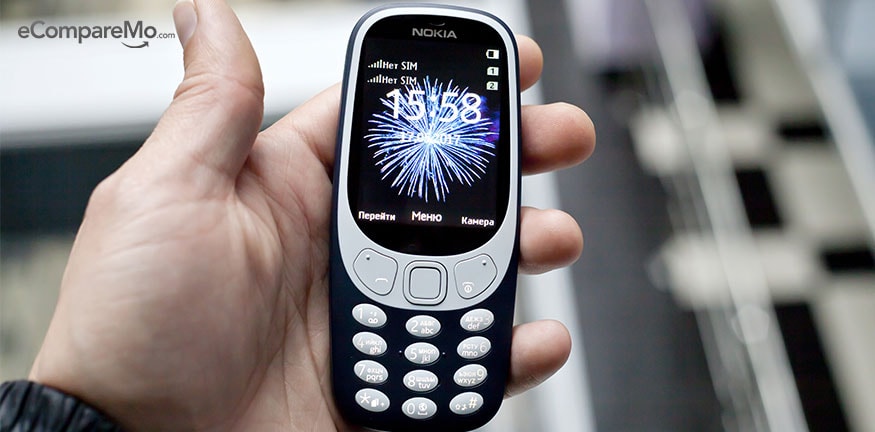 Long before iPhone and Android phones rule the earth, Nokia was pretty much the standard-issue phone for everyone. While extremely successful since its entry into the consumer market in the last decade of 21st century, the company just couldn't keep up with the newer, more powerful phones.
Though the Finnish telecom brand is now joining the smartphone wars, it has also decided to acknowledge one of the most successful phones ever. Hoping to tap into the power of nostalgia, they released an upgraded version of their 3310.
Nokia modernized their iconic phone and packed it with features absent from its first life. Some of the added features to the phone are the colored display, camera, Bluetooth connectivity, a microSD slot, and so much more. The feature phone is available for only P2,490. Beware of fake units. You know the drill.
GUESS
In 2017, we consume fashion the same way we order our food at Jollibee or McDonald's. Dubbed as "fast fashion" due to their ability to turn around designs faster than our internet connection here, brands like Zara and H&M offer cheap and quick closet fillers good enough for a season or two.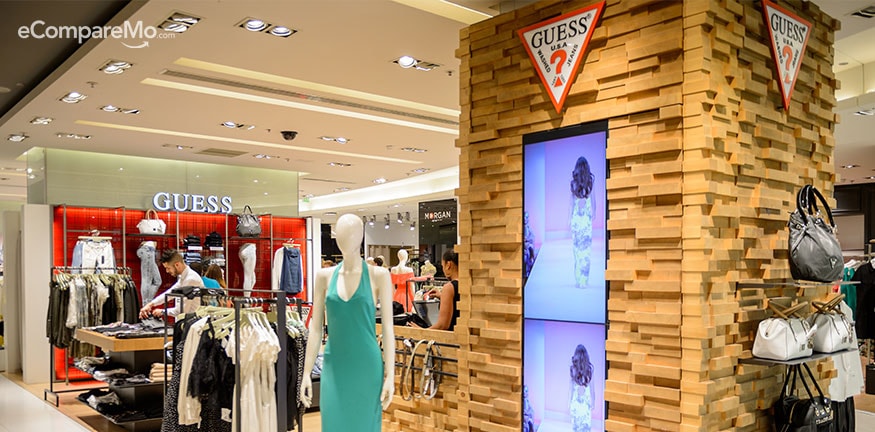 Before this, however, brands were kings and GUESS was one of them. With its triangle logo with question mark logo, everyone had – or really wanted – a few pieces of GUESS apparel.
GUESS's rebirth comes on the heels of hip-hop act A$AP Rocky collaborating with the brand. The unlikely pair gave birth to a back-to-roots collection earlier this year, which heavily borrowed elements from the 1981 GUESS Classics collection. Over-sized GUESS logos, stonewashed jeans, and all the zany color swatches from the said line are in again. According to Esquire, Philippine branches carried the GUESS x A$AP Rocky this year, albeit in limited stocks and with more expensive price tags.
Dr. Martens
Pete Townshend, Kurt Cobain, Sid Vicious—these are just some of iconic rockers across different eras who once wore Dr. Martens. During grunge's heydays, these utilitarian pair of boots were almost standard-issue among fans. However, the death and decay of grunge took icons like the M-65 field jacket and Dr. Martens with it to the grave. Over the past few years, the famous boots are back and trendy again, proving that these boots are made for stomping.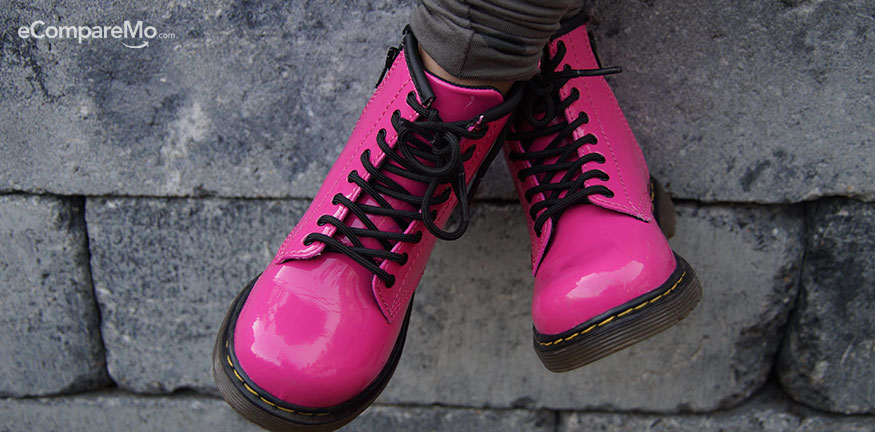 Dr. Martens' classic pairs like the 8-holed 1460 and the 10-holed 1490 boots (in black or cherry red, of course) are still hot, they're no longer alone. They now come in all shapes and sizes as well as new colors and materials. William Blake paintings, Adventure Time characters, and insane colorways brought back the famous bouncing boots back to mainstream consciousness. If you fancy getting Dr. Martens for yourself, swing by their store in Taguig to see their awesome lineup here.
Nintendo
No other company cashes into nostalgia more than Nintendo. The well-loved Japanese video game company has been using time-tested characters from their early days over and over—and it's worked every time. Link (no, Zelda is not the playable hero in the Legend of Zelda franchise), Mario, and Pikachu—whenever Nintendo creates a game based on their long-running franchises, people are more than willing to give them their money.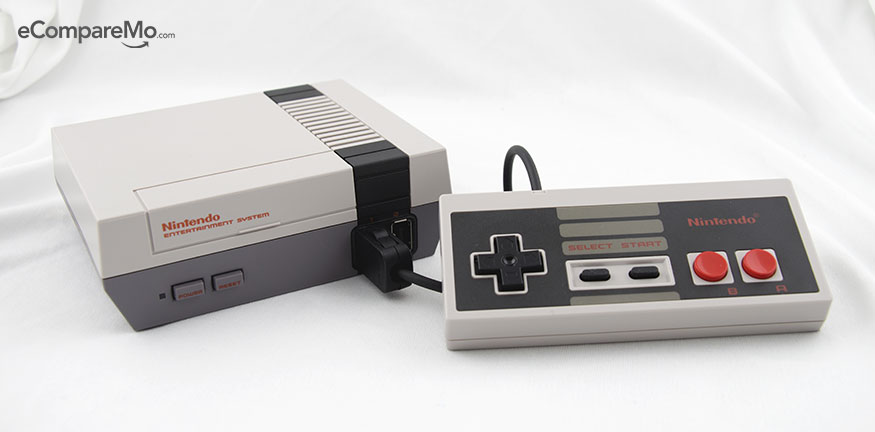 Last year, Nintendo went the extra nostalgic mile by releasing the NES Classic Edition, a throwback to their classic console. The demand was so high that the NES Classic sold out quite quickly. Just last September, Nintendo once again used nostalgia in their favor by releasing a miniaturized version of their Super Nintendo console, packed with 21 built-in classic games. According to YugaTech, the Super NES Classic is available at DataBlitz for P5,995.
Sources: Quartz, Esquire, Yugatech