Top High-Paying Jobs For People Who Don't Want Any Stress In Their Lives
3 min read
Most people equate work with stress. Not everyone is blessed to be working for a job they're totally passionate about. And even if you were, there'd still be days when you wish you had more downtime, or some kind of variety to break your routine.
Most of the time, being petiks in the realm of high-earners means investing a lot of hard work earlier in their careers, so they earn the luxury of not doing much later on. So lazy in this regard means less stress, and more happiness.
If you're the type of person who works smart to have more downtime, consider the following jobs.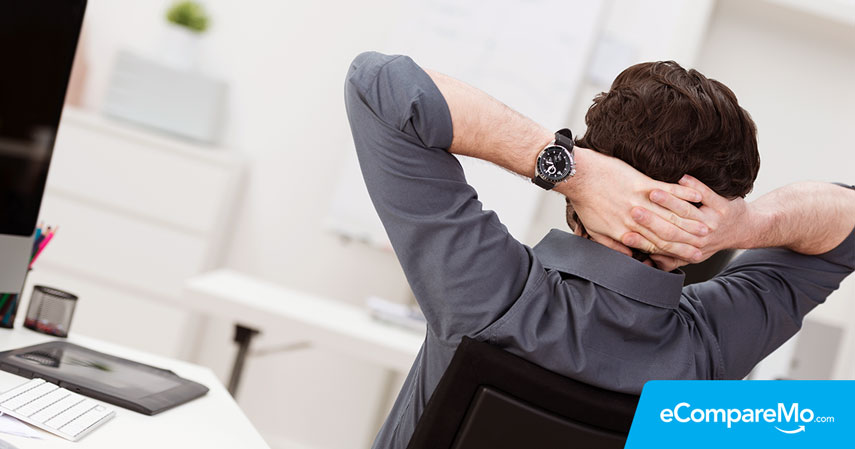 1. Computer Programmer, Software Engineer, Web Developer
Computer programmers have one of the highest-paying jobs for the complexity of their work. For some, it means pulling all-nighters until the weekend, and enjoying lots of downtime when the project is done.
Most of their work relies on their ingenuity to make things as efficient and easy as possible. As Bill Gates put it, "I choose a lazy person to do a hard job. Because a lazy person will find an easy way to do it."
Programmers do this by working with automated tools and templates, which leads to big savings on time and money for the company. It goes without saying that the workload may be different for every programmer, but a job that finds "laziness, impatience, and hubris" as good virtues is definitely worth looking into.
2. Systems Administrator
You'll need to have a bachelor's degree in Computer Engineering, Computer Science, or IT to be one. Systems administrators manage the servers and computer systems within the company. This requires attention to detail and in-depth knowledge in setting up a system that employees use.
When everything's set up, Sys Ads need to handle maintenance and work on implementing new systems. For issues regarding clients or employees' systems, a Systems Administrator relies on IT Specialists to troubleshoot the problem.
Read: 7 Questions You Shouldn't Be Afraid To Ask In A Job Interview
3. Consultant/Expert Speakers
Because they've earned it after years of experience, experts are paid a huge sum for their contributions and insights in their respective fields. Reputed experts are often invited to share their experiences or views by way of seminars, talks, or forums.
Their large and growing network is built by trust and credibility. Consultants, meanwhile, usually work and do research in the comforts of their home.
4. Personal Trainer
Arguably the least stressful of them all. Being a gym trainer brings low stress for the trainer and high rewards for both the instructor and client. But it's clearly not for everyone, as to be personal trainer, you must be passionate about fitness, and inspire other people to do the same.
This type of job requires discipline and leadership skills in order to motivate clients. Social skills and empathy also play a huge part, since trainers deal with different types of people with different needs.
Licensed personal trainers can earn an average of P1,500 per hour.
5. Foreign Language Expert
You can work in an office where your foreign language expertise is needed, or you can go to non-native English-speaking countries to teach English. In China, for instance, the demand for English teachers are extremely high that some schools are willing to accept applicants who do not meet their qualifications.
You'll be working flexible hours, and get an above-average salary package. According to Game Designer Andy Lee Chaisiri, "In China you will be paid at the very least three times more than a Chinese person who studied teaching, working full time at a school."
Fluency in foreign languages is well-compensated even for local jobs. A Mandarin-speaking secretary of a Chinese company in the Philippines is paid around P80,000 a month.
Read: These Are The Highest-Paying Jobs In The Philippines In 2016
6. Mystery Shopper
If you want a challenging and interesting job that usually comes with freebies, be a mystery shopper. They pose as customers and assess a company's products or services objectively. They are hired internally or externally by a company to observe an establishment's quality of service and send a report based on their experiences. The job requires discretion, professionalism, and a keen eye for detail.
Have other high-paying stress-free jobs in mind? Share your suggestions in the comments.