Masskara Festival Food Guide: The Best Restaurants And Cafés in Bacolod City
4 min read
October is Masskara Month for Bacolod City. As the tradition goes, food kiosks and chicken inasal stands will be lining up along Lacson Street to serve the huge throng of partygoers in the biggest festival in the City of Smiles.
Masskara comes from the English word "mass" and the Spanish word "cara," meaning face. The first festival was held during the Negros Occidental sugar crisis in the 1980s. It has since become an annual celebration of resilience and optimism of Negrenses.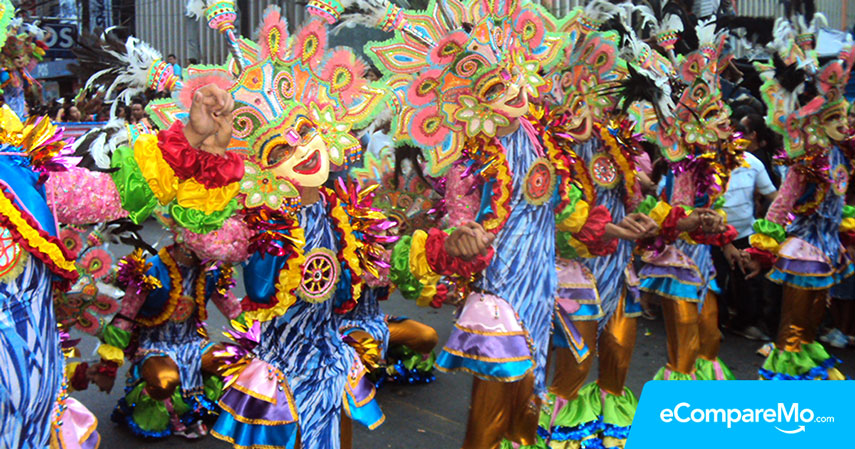 The month-long Masskara Festival showcases merrymaking in colorful masks, lively street parties, and high-spirited parades, building up to the event highlights on October 22 and 23.
If you're planning to take part in the festivity, here's your guide to the best food destinations in Bacolod City.
Eat like a local
What better way to get to know a place than to taste its good food? Just ask the locals for directions and you'll easily know where to go.
Most of the events are happening at Lacson Street, Bacolod's tourism and food strip. Taking a food trip is easy as most of the best restaurants and cafes in Bacolod are located there.
Read: Top Credit Card Promos For October 2016
Bacolod Chicken Inasal
Maybe you've never even been to Bacolod, but you already know that the city is best known for its juicy, savory chicken inasal. For an authentic experience, head to local food strip Manokan Country where Aida's and Nena's serve affordable good food. Eating with your bare hands is highly encouraged.
Chicken House is also a favorite among locals and tourists, and it's at 24th Lacson Street.
Seafood restaurants
Pala-Pala is Bacolod's version of Manila's Dampa. But unlike Manila's strip of seafood restaurants, Pala-Palas in Bacolod are scattered, with the following restaurants being the most popular:
Diotay's, Gatuslao Street
18th Street Pala-Pala, 18th Street corner Aguinaldo Street, Capitol Subdivision
Hyksos Tulahan, San Juan Street corner North Capitol Road
Order some favorites like buttered garlic prawns, fish tinola, kinilaw na tangigue, sizzling squid, or baked scallops.
Best restaurants in Bacolod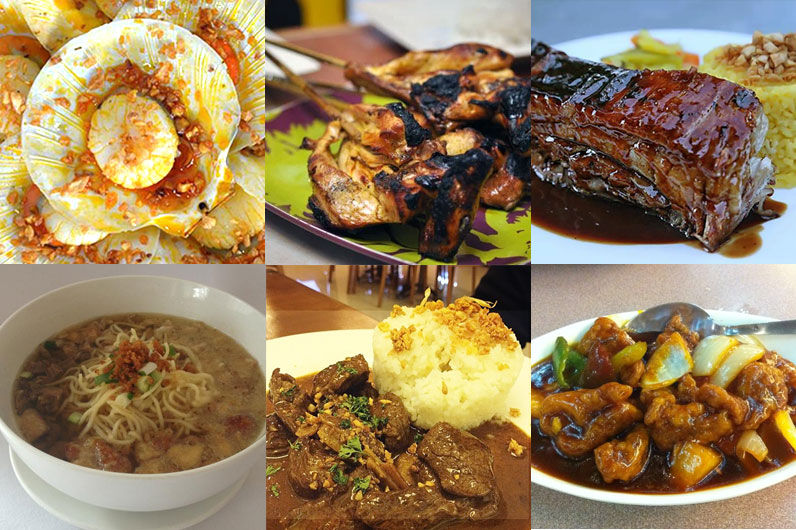 Lord Byron's
Block 8 Stork St., Homesite, Barangay Montevista, Bacolod
Hands down the best ribs in town. You'll need to reserve a table during Masskara because the lines can get crazy even on a regular day. The sumptuous, falls-off-the-bone baby back ribs are so worth it though. One meal served with java rice, atchara, and Lord Byron's Back Ribs only costs P159.
21 Restaurant
Corner 20th Lacson St., Bacolod City
Easy to spot even on the busiest days of the Masskara. If you're feeling adventurous, sample their Lengua or Ox tongue served with mashed potato. Their Batchoy, a popular noodle dish that originated in Iloilo but is also a favorite among Bacolodnons, is also a must-try.
Read: How I Traveled Across Europe For P200,000
Pepe's Restaurant and Bar
Hi-Strip 3, Circumferential Rd., Bacolod City (Near New Government Center)
2/F Azotea Bldg., Mandalagan, Bacolod City
Just like 21, Pepe's is a favorite fine dining restaurant in Bacolod. Among the all-time favorites are their Salpicao, which only costs P169, their Pesto-Crusted Chicken Breast at only P179, and Grilled Spareribs at P159.
Imay's Bar and Restaurant
6th Lacson Street
The place is accessible for tourists during the festival, and the food and service here never disappoints.
Inaka
21st Lacson Street
If you're looking for authentic Japanese food, Inaka won't disappoint. The first and oldest Japanese restaurant in Bacolod offers Shoyu Ramen and Salmon Sashimi so good, you'll forget your name.
L'Kaisei
10th Lacson Street
Another favorite among Japanese food lovers, L'Kaisei is located right where most of the Masskara events are happening. Try their US Kobe beef asparagus or Unagi Sushi for your quick fix.
L'Sea
14th Lacson Street
L'Sea is the go-to Chinese restaurant in Bacolod. It has other branches in the city, but the main one is on Lacson Street.
Sharyn's Cansi
Cansi is Bacolod's own version of Bulalo. Go to Sharyn's for the best Cansi in town. It's at C-58 Narra Avenue, Capitol Shopping Center.
Popular cafés in Bacolod
Negros Occidental is the sugar capital of the Philippines and Bacolod is where you'll get to try some of its popular pastries and good coffee.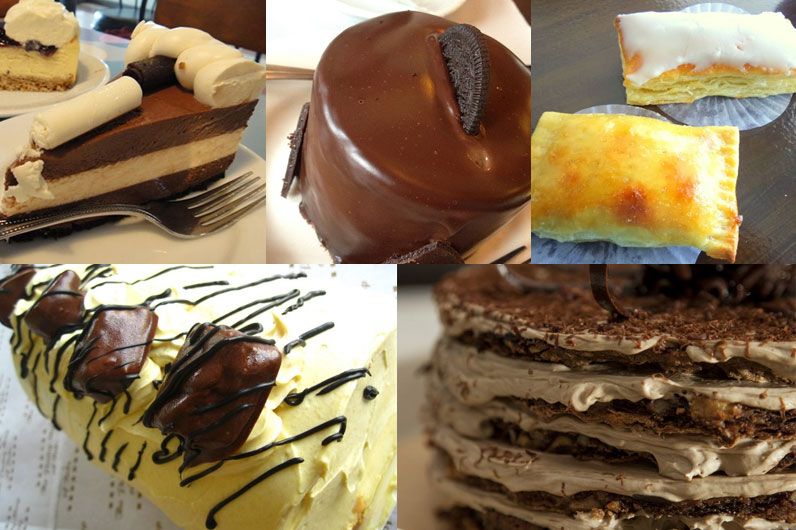 Calea
14th Street corner Lacson Street
Highly recommended by the locals. Try their bestselling Blueberry Cheese Cake.
Bascon Café
27th Lacson Street
Bestseller: Bubba Cake
Roli's Café
One of Bacolod's famous delicacies is Napoleones, a layered puff pastry. It was first popularized by Roli's on La Salle Avenue. If you're looking to buy boxes of Napoleones for your pasalubong, this is the best place to get them.
C's Café
Located at 14th Lacson Street, it's right in front of L' Fisher Hotel. Their cheesecakes will keep you coming back for more.
Café Bob's
A good place to get coffee and hang out. You can find it along 21st Lacson Street. Apart from their pastries, Café Bob's also serves affordable good food. Try their brick-oven pizzas, choices of pastas, and desserts.