Here's A List Of The Most Happening Christmas Bazaars This 2016
3 min read
Christmas shouldn't be all about spending your hard-earned cash. While the fast-approaching Yuletide season calls for breaking the bank on gift-giving, family reunions, and office parties, why not join a Christmas bazaar to earn more money on top of your 13th month pay and bonuses instead?
So here's a list of Christmas bazaar their schedules and venues in Manila for 2016 at your disposal. After all, there's no better opportunity to make money than during the holidays, especially in the Philippines where we are known to celebrate Christmas for four months.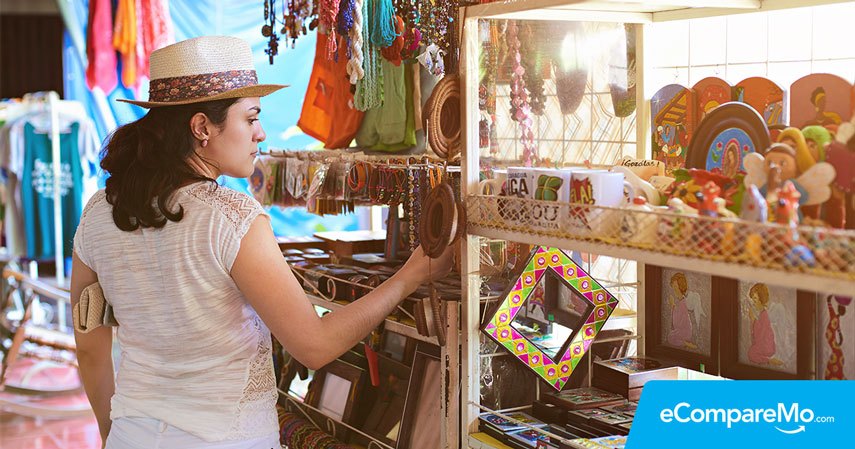 If you think you have a game-changing product to sell and have the knack for sales, Christmas bazaars, fairs, or expos would be a good place to test your market and gain experience points while earning some cash on the side.
We've also included the price range of joining fees. Put your entrepreneurial hat on and make yourself known with this guide.
Pasay City
Noel Bazaar 2016
November 18-30, World Trade Center, Pasay City
December 2-4, Filinvest Tent, Alabang
December 15 to 18 SMX Convention Center, Mall of Asia, Pasay City
687-0554 local 807 / 0917-5840863 / 0922-8478306
World Bazaar Festival
December 2-23
World Trade Center, Gil Puyat Avenue corner Diosdado Macapagal Boulevard, Pasay City
531-6374
Quezon City
Paleo Marketplace Christmas Fair 2016
Fairview Terraces, Quezon City
October 17-20, 24- 27
November 7-10, 13-17, 21-25, 27-29
Christmas Village Bazaar 2016
November 11- 13 , 10 a.m. to 7 p.m.
Don Antonio Heights Subdivision Clubhouse, Holy Spirit Drive, Quezon City
0917-8931660 / 0922-8408619
Bazaar for All Seasons at Eton 2016
October 14-16, December 2-4
Elements Tent Eton Centris, EDSA corner Quezon Avenue, Quezon City
0915-413560 / 0905-5622327
Monito-Monita Fisher Mall 2016
November 18-20
December 2-4
Fisher Mall Expo Hall, Quezon Avenue, Quezon City
0995-4841636 / 501-2466
Pasko sa Maginhawa Year 2 2016
November 25-27, 2 p.m. to 11 p.m.
Maginhawa Street, Teacher Village Quezon City
0918-3703031 / 507-5323
North Hive Christmas Bazaar 2016
November 25-27, December 2-4, 9-11, 16-18, 19-22
10 a.m. to 9 p.m.
Don Faustino Street Barangay Holy Spirit, Quezon City
Paskuhan sa Pasig Christmas Bazaar 2016
December 3-4, 9 a.m. to 7 p.m.
Basketball Covered Court Ayala Heights Village, Capitol Hills Drive, Quezon City
0917-8931660 / 0922-8408619
Other areas in Metro Manila
BigMAC Pre-Christmas Bazaar for a Cause 2016
November 18-20
Metrotent, Metrowalk, Ortigas, Pasig City
18th Global Pinoy Bazaaar (Paskong Pinoy Edition) 2016
December 7-11
Glorietta Activity Center, Makati City
globalpinoy2016@gmail.com
Greenhills Christmas Bangketa Fair 2016
November 11-December 31
Greenhills Shopping Center, San Juan City
721-0572
Circuit Makati Christmas Bazaar 2016
November 18-20
Globe Events Grounds, Circuit Makati
Projectmom2016@gmail.com
Christmassaya Bazaar & Grand Carnival 2016
Until January 15, 2017
Activity Area, Riverbanks Center, 85 A. Bonifacio Ave., Marikina City
Cha Ambrosio 570-0701 to 06 local 323
How much do I need to join a Christmas bazaar?
Here are price estimates of a booth/stall for different types of venues.
For two-week long, major bazaars and trade fairs*
| | |
| --- | --- |
| Non-food stalls | Food booths |
| P50,000 to P80,000 | P80,000 to P90,000 |
*Typically a two- or three-square-meter booth
For tent bazaars and fleas**
Booth P1,200 to P3,500 per day
**Food/non-food stalls are typically inclusive of an information table and Monobloc chairs, 2×2-meter booth)
Prices of corner spaces usually cost more than regular slots due to their strategic location. If you're offering services instead of products, you're in for a treat as a table set-up costs less than a standard booth.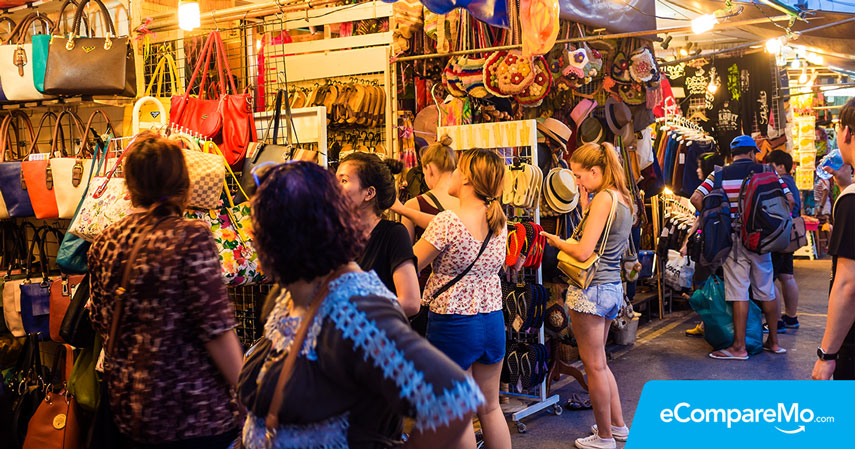 Sales success tips and tricks for Christmas bazaars
1. Study the floor plan. Your location is the foremost contributor to sales. If possible, choose a spot near the entrance or a corner slot. These areas have higher foot traffic and are easier to see.
2. Get "people persons" to man your booth. Gear yourself and the rest of the people who will make up your sales team with product expertise and a winning sales pitch. Sales talk is better when backed by facts than just sugar-coated advertising.
3. Be mindful of product pricing. Factor in the concept of your target client's perceived value, which is: "cheap is low-grade, and expensive is high-quality". Do your market research and prepare your inventory.
4. Never underestimate the power of smile and good humor. Let customers ease up on you so it will be easier for them to trust on you as a merchant, and on the items you are selling.
5. Let them "experience," and not just look at, your booth. Make your booth organized and aesthetically pleasing. Give away samples, hold a mini contest, and encourage them to test your products.