The Christmas Bonus Around The World: Which Countries Give 13th Month Pay?
3 min read
Christmas time is merrier in the Philippines, not just because of warm festivities, but also because of the much-awaited 13th month pay and Christmas bonus.
13th month pay, or what is sometimes called a "holiday bonus," is typically given by employers as an anticipated year-ender. Lucky for us, this is mandated by local labor law, unlike in some other countries.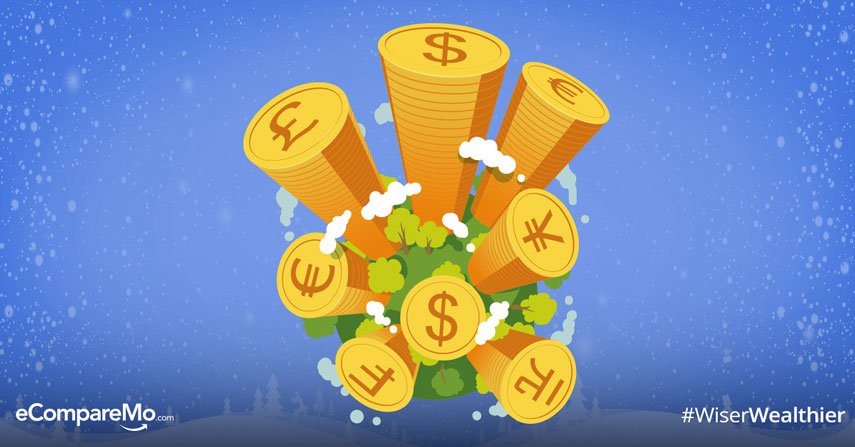 In the Philippines, rank-and-file workers who have rendered service for at least a month in a calendar year are entitled to receive 13th month pay, based on the employee's basic salary. This must be given to employees not later than December 24 yearly. It is the employee's discretion to give a "Christmas bonus" on top of the mandatory 13th month pay.
(Read: 13th Month Pay Vs. Christmas Bonus: Know The Difference)
You might be surprised to learn that, in many first world economies such as France, Germany and the U.S., companies are not obliged to give out 13th month pay. A Christmas bonus is given at a company's discretion or only required under an employee contract agreement. In some cases, employers give away performance bonuses instead of 13th month pay.
Here are the countries of happy employees receiving a 13th month pay, 14th month pay and bonuses for this Christmas season.
Asia
Indonesian companies are required to provide a bonus equivalent to one month pay at least seven days prior to some religious holidays like Idul Fitri, Christmas, Nyepi Day, and Waisak.
In Singapore and China, workers get a bonus on either the Chinese New Year or the Spring Festival.
In Japan, workers get a summer bonus in June and a winter bonus in December.
Latin America
The 13th month bonus is called the aguinaldo in the Latin American region. It is considered a Christmas bonus. It is often paid in installments, half on December and half at another time specified by the country's employment laws.
In Argentina and Uruguay, the first installment is paid in June.
In Brazil, the first installment typically comes not later than November 30 while the second half is given not later than December 20. Some employees can request for a portion in advance to be used on vacation season.
In Panama, payment comes in three installments paid every four months.
In the Dominican Republic, they get their bonus on December 20. The bonus is equal to 1/12 of a worker's annual salary and must be at least five times the minimum wage.
In Mexico, they get their bonus on December 20. It should be equivalent to 15 days of regular wages.
In Puerto Rico, workers with a minimum of 700 rendered hours from October 1 to September 30 get a bonus. This must be paid within the time period of December 1 to 15.
Some countries even mandate a 14th month bonus:
In the Honduras, they get their 13th month bonus in December and a 14th month bonus on July.
In Guatemala, the 13th and 14th month bonus equivalent to one month's pay. They are paid on mid-year and year-end.
In Ecuador, this pay is the same amount of the minimum wage. It's paid either on April 15 or September 15.
(Read: What Are The Real Implications Of Granting Employees A 14th Month Pay?)
Europe
Additional pay in the European countries has varying schemes and are usually not mandatory but customary except for three countries:
In Spain, the annual pay is distributed in 14 installments while the two additional bonuses are received in July and December.
In Portugal, workers receive a Christmas bonus equivalent to a month's wage around December.
In Greece, workers get an extra month's pay in December, half a month's pay at Easter, and another half a month's pay during vacation season.
In Austria, Belgium, Cyprus, France, Germany, and Italy, 13th month bonuses are set by negotiation and depend on factors such as length of stay, industry and contract.
Sources: Radius Worldwide, BNA, Radford Aon