OFW Remittances Hit Record Low In March 2018
2 min read
Overseas Filipino Worker (OFW) remittances hit their lowest record since April 2003, coming to only $2.36 billion in March 2018.
This is significantly lower than March 2017's 2.61 billion USD. OFW cash remittances serve as the country's economic cushion, amounting to over 10% of our Gross Domestic Product (GDP).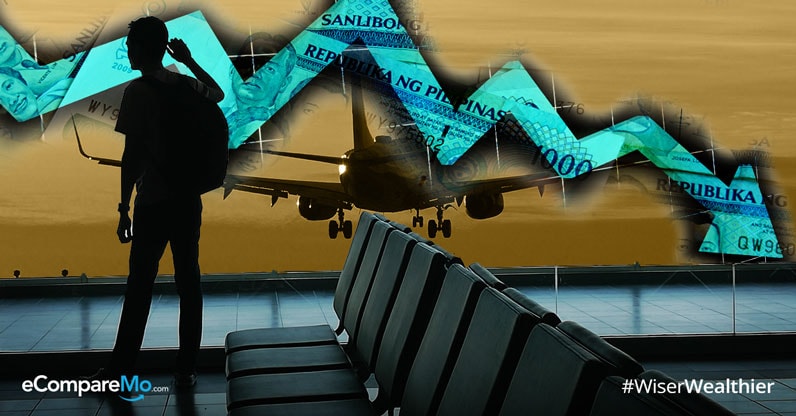 This 9.8% drop in OFW remittances was said to be caused by the Department of Foreign Affairs' (DFA) continued efforts to repatriate OFWs in Kuwait.
The Department of Foreign Affairs-Office of Migrant Workers Affairs (DFA-OMWA), together with the Filipino Embassy in Kuwait, has been making joint efforts to send OFWs in Kuwait home since February 2018.
It was the Department of Labor and Employment (DOLE), led by Secretary Silvestre H. Bello III who ordered the total ban of sending OFWs to Kuwait due to the rising number of deaths and abuse cases reported among Filipino domestic helpers in the Middle Eastern country.
The sharp drop in remittances for March 2018 was reported by Bangko Sentral ng Pilipinas (BSP) last May 15, 2018, led by BSP officer-in-charge Diwa Guinigundo. They not only accounted for a large number of repatriated OFWs from the Middle East, but also considered the lesser number of banking days for March, including the Holy Week non-working days.
BSP, however, only counts the remittances that are sent through banks, the conventional way of sending money from one place to another.
The countries with the lowest record of cash remittances came from Saudi Arabia, United Arab Emirates (UAE), Qatar, and the United States.
Still a cause to be optimistic
Things are still looking up, though, according to Angelo Taningco, Security Bank Corporation economist and Assistant Vice-President. He noted that remittances have been "relatively good" at the start of the year.
"For the first two months of the year, OFW cash remittances are still relatively large as its cumulative growth of 7.1 percent is higher than last year's 4.3 percent growth and our full-year forecast of 5 percent," said Taningco.
He also cited some other factors that may have caused the decline in remittances, such as rising domestic inflation, inflation expectations, and peso depreciation.
For the first two months of 2018, the following countries have accounted to 80% of the total OFW remittances:
United States
UAE
Saudi Arabia
Singapore
Japan
United Kingdom
Qatar
Germany
Hong Kong
Canada
In support of Taningco's statement, the time period of January to March 2018 still has the higher number of total cash remittances, at $7 billion, a 0.80% growth from last year's $6.9 billion on the same period.
For the first three months of the year, Land-based OFWs have contributed a total of $5.6 billion, while Sea based OFWs sent a total of $1.4  billion remittances.
Employment rates still on the rise
It's still too early to see the economic effects of this OFW remittance dip in the country. There is, however, one thing to look forward to in terms of employment for this year.
The Philippine Statistics Authority (PSA) showed a 2.14% increase in January of 2018 or 94.7%, from 93.4% in January 2017.
The government have been trying to find other job opportunities for repatriated Kuwait OFWs, one of which is DOLE's announcement of Japanese businessmen offering 1,000 jobs to OFWs that will pay about USD800, a much higher compensation than what Kuwait has provided.
Technical Education and Skills Development Authority (TESDA) also continues to provide education and work opportunities for Filipinos who want to improve their skills and find work abroad.
Other Sources: Bangko Sentral Ng Pilipinas, The Manila Times