You Can Now Book Your LTO Driver's License Renewal Appointment Online
2 min read
In an effort to streamline and update their services, The Land Transportation Office (LTO) has revealed their newest tool: the LTO Personal Appointment and Scheduling System (PASS).
The LTO Pass is an online portal where users can make appointments for motor vehicle registration and driver's license renewal.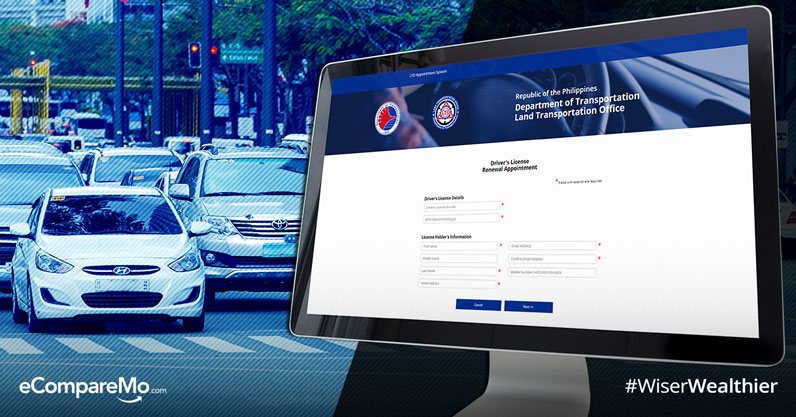 "The project is a big step towards enhancing our services by utilizing the online platform to bring more convenience to the public," LTO assistant secretary Edgar Galvante told Manila Bulletin.
Traffic-free driver's license renewal and more
The LTO PASS is the agency's latest effort in digitizing driver's license renewal and other services
Last year, the agency launched kiosks stationed outside its offices. They were meant to fast-track the printing and distribution of the new five-year driver's license cards. In addition to that, the LTO also put up self-service terminals for faster transactions on vehicle renewal, requirements, and other queries.
(Read: Top LTO-Accredited Driving Schools In Manila)
With the help of the LTO PASS, you can book appointments online. This means you don't have to queue up like you used to as a walk-in applicant.
While walk-in applicants will still be entertained, there will be a special lane dedicated to LTO PASS users.
The service is currently available to four district offices in Metro Manila, namely Marikina, Pasig, Novaliches, and Muntinlupa Extension Office. However, the LTO aims to make the online booking service available nationwide.
How does it work?
To use the LTO PASS, simply go to lto.net.ph and click on the service you need. Currently, there are two main services you can avail of using the LTO website: online appointment and three-year license card printing inquiry.
Select one service and you'll be directed to a form capture section. Take the following steps:
1. Key in the following information:
Your personal details.
The LTO branch where you prefer to make an appointment.
The preferred appointment date
2. Get your authentication code.
(Read: What You Need To Know About LTO's 'No OR/CR, No Travel' Policy)
3. Check and confirm your appointment by inputting the authentication code on the site.
Although the online appointment works just fine, the three-year license card printing inquiry option is currently unavailable.
With the help of the LTO PASS, setting an appointment for your driver's license and vehicle registration renewal can be faster and more convenient. It's only a matter of time before everyone can enjoy hassle-free applications.
Sources: Yugatech, The Manila Bulletin, Autoindustriya